As our mobile devices have become more ubiquitous, and our children have become more tech-savvy, the mobile gaming industry has ballooned into an industry worth £550 million in the UK in the last year alone.
Hand-in-hand with this exponential growth has come more inventive ways for game and app developers to make a profit. Unfortunately, these new methods and techniques for generating revenue often ride a thin line between ethical business practices and morally dubious ploys.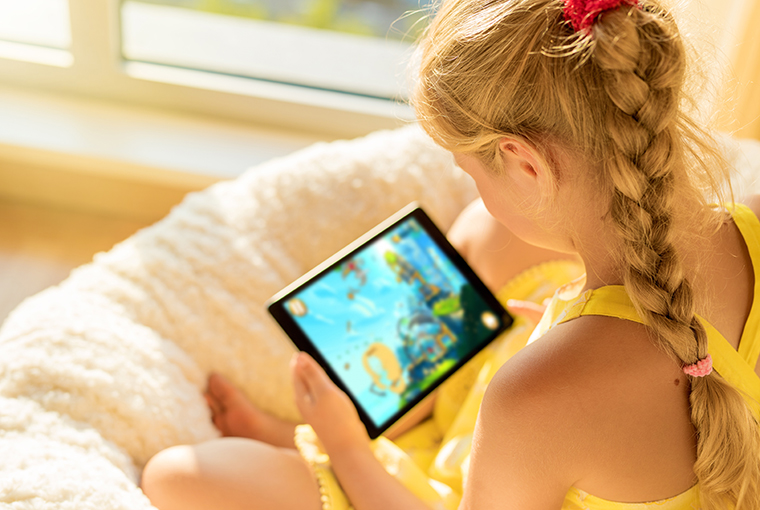 The rise of business models such as the "freemium" game and the abundance of in-app purchase has left some consumers feeling cheated or robbed, and created new issues to which regulatory bodies must attempt to adapt.
These regulatory bodies have struggled to keep up with this rapidly changing market, but in 2015 they tried to curb the misuse of these business practices in new legislation with the Consumer Rights Act 2015 (CRA).
However, let us dive deeper into what exactly your rights as a consumer are in the UK when talking about in-app purchases by answering some of the most burning questions posed by customers.
What can I do if my child has made in-app purchases without my permission?
This question is asked all-too-frequently. While there are many options available to parents to help prevent children from making in-app purchases, there are times when it is unavoidable. A child can press the wrong button, or log into the wrong account, and before you know it, your credit card has been maxed out.
There are steps you can take, however, which do prove incredibly useful if you have not been able to stop your child spending money involuntarily. 
These include:
1. Request a refund
We will go into more detail about how exactly to do this later on. It may seem like an obvious thing to do, but it fails to occur to many parents that it is even possible to get a refund for in-app purchases or downloads of digital content. 
Google and Apple both have various processes in place to accommodate for this, and while the wait times can vary greatly, it is always worth trying.
If all else fails, you can request a refund directly from the game developer. This method is generally less successful but can work, depending on the situation.
2. 
Block the App
It is a good idea to block the app in question before you let you child use the device again. Do this not just in your parental controls, but also in the main systems preferences of your device itself.
3. Challenge the Charges
If you are unable to get a refund for whatever reason, the next step is to challenge the charges. 
Do this by calling your credit card company directly and explaining the situation. Many credit card providers have systems in place to deal with such situations, especially as these problems become more frequent.
When can I get a refund for digital content?
The rules surrounding refunds for digital content are a little different to standard goods or services.
Usually for standard purchases, a 14 day "cooling off" period exists, where the customer can cancel a purchase. However, as digital content is not classed as either a good or a service, then the rules change. Once the customer has downloaded the product, then they have automatically waived their right to be able to cancel the purchase contract and receive a refund.
After that, it is entirely up to the content provider's discretion to provide a refund of any kind. They can choose not to but often do for the sake of good faith.
Different distributors have their own rules regarding refunds; however, so be sure to check these. We will go into further detail about these differing rules later on.
What is the CRA (Consumer Rights Act 2015)?
In October of 2015, the Consumer Rights Act (CRA) was applied to game developers across the UK. The act was designed to completely overhaul how games were supplied and distributed to customers.
In the time leading up to the introduction of the act, there was confusion and a lack of clarity in the law as to whether or not digital content fell under the jurisdiction of existing consumer laws. 
There was disagreement over whether digital content should be categorised as a "service" or a "good". Consequently, the game developers and distributors had many loopholes they could utilise to increase profits.
The act introduced a new category of product to cover digital content. This means that digital content is now obliged to meet standards that are similar to traditional goods and services.
Of particular concern were "freemium" business models, and in-app purchases, around which there was little to no regulation at the time.
What are the obligations of a game developer under the CRA (Consumer Rights Act)?
Under the CRA 2015, a game developer must adhere to the standards laid out in the act. These include standardised measures relating to the quality of the game itself, as well as regulations governing the use of freemium business models and in-app purchases.
Under the terms of the act, digital content must state in its terms and conditions that it meets these standards. Critically, these standards apply to any content, whether or not it was a free download with in-app purchases.
If a piece of digital content is found to be faulty or does not meet standards, then they must offer the customer either a replacement, repair, price reduction, or a partial or full refund.
What happens if a game developer does not meet those obligations?
If a developer fails to meet the standards laid out by the Consumer Rights Act, then they must offer one of the stated compromises. These are to either repair the error, replace the piece of content free of charge, or provide a partial refund.
There are also specific penalties and fines for those developers who break the rules as laid out by the CRA.
What if the game developer does not own the game in question?
There have been occasions when digital content is distributed by third parties that do not own the rights to the content.
The Customer Rights Act assumes that the distributor owns the rights to the content, and therefore is responsible for it. If the developer does not, then they may still be treated as though they do by the law. The distributor should have secured the rights before distributing it and is therefore responsible for its penalties.
What can a game developer do to avoid breaching the Consumer Rights Act?
Most developers of digital content, such as games will want to make sure they are following the legislation correctly. Doing so can protect not only their customers and consumers but themselves as well. 
There are five points that developers must ensure that they put into action to make sure they follow the legislation correctly and not breach any rules or guidelines:
The developer 

must review and revise any customer contracts and terms and conditions

 that it has in place that accompany the purchase and download of its content.

The developer should also review and revise its

 refund policy

. While there are no rules in the CRA that insist the developer issues a refund to a customer, the developer can still decide to do so of its own accord. This can be a route to take that is easier than the others suggested in the CRA, and can also maintain good faith between the customer base and the company.

All information that comes before the purchase and download of a piece of digital content – known as 

pre-contractual information

 – should also be reviewed and revised. It should reflect the content accurately, including in details on microtransactions and in-app purchases. It should not mislead consumers, intentionally or otherwise. 

Clarity is best

.

The developer should make sure that its team of customer service representatives are 

trained or retrained on these changes

, as well as on how these changes will impact the company and its relationship with customers and consumers.

The developer should make sure that all information that is considered contractual is 

communicated clearly

 and made comprehensible and understandable to all readers. It should not overwhelm the consumer and should be clear to everyone reading it.
How do I get a refund if the game was bought on the Apple App Store?
Apple's policy on providing refunds for its digital content is clear at first, but can ultimately rely on the independent decision of the customer service representative at Apple.
Apple allows customers to request a refund for any digital content that has been purchased within the last 90 days. This includes apps, purchases made in-app, and any media such as music, TV shows, or films.
There are a couple of ways to submit a refund request. The first involves navigating to the "Report a Problem" page on the Apple website. 
Then, sign in with your Apple ID and select what kind of content you are requesting a refund for. For example, an app, movie, album, etc. There will be a button next to each that reads "Report Problem" – click on the one that corresponds with the correct content.
Next, it will prompt you to detail what your problem is (such as a mistaken purchase). Once you have made a brief explanation, then you can submit your request.
The second method of requesting a refund is by following a link in the purchase confirmation email sent to you by Apple as a receipt of purchase. Usually, there will be a "Report a Problem" link in this email that is similar to the one from the previous step.
If the purchase has only just been made, the link to the "Report a Problem" page may not be visibly in the email yet. If this is the case, wait until it allows you to submit a refund request. This will usually take between an hour to a day or two.
How do I get a refund if the game was bought on the Google Play Store?
Google is known for having a very clear policy on refunds. This makes the task of getting a refund on digital content much easier for the customer, as their rights are laid out clearly, as well as the procedure necessary to get that refund.
A refund can be obtained on any app purchases that were made within two hours of the refund request. This refund will be automatic, and there is very little that you need to do to receive it.
To get this refund, go to the Google Play Store, then follow the links for "Menu", "Account", "Order History". A list of purchased items will be there, at which point you can select the item you wish to refund and hit the "refund" button. The app will uninstall, and a refund will be issued.
Another method of requesting a refund is through an online form found on the Google support webpage. This can be used if you are requesting a refund within 48 hours of the purchase.
To fill this form out, you will need to have your order number on hand, which will be on the original receipt.
Refund requests using this method can take up to two business days to be reviewed and approved; however, it usually only takes around 15 minutes.
If you are requesting a refund for a movie, TV show or music download, it is possible to do so within seven days of the purchase. This is done by going to the Google Play store online and signing in. Find the item you want to be refunded and click on the button labelled "Report a Problem".
If the purchase you are refunding was unauthorised or carried out by a minor, then make sure to proceed using the online form method.
How do I get a refund if the game was bought on Facebook?
Facebook is one of the main parties that are responsible for purchases being made by children without their parent's consent. Children can easily log in as their parents and play the inbuilt browser games on Facebook – many of which include in-app purchases and extra premium content.
Facebook is reportedly working on systems that automatically notify parents if a payment such as this goes through; however, in the meantime, there are methods of getting refunds due to these purchases.
Navigate to the in-app purchases section of the Facebook payments support page, and select the transaction you would like refunded from the transaction history list.
How do I get a refund if the game was bought on the Microsoft Store for Windows?
Microsoft has a refund policy that is less clear than the previous examples; however, it is still possible to request and receive refunds for digital content.
To do so, navigate to the customer support page and log in using your Microsoft Account ID. You will require your order number which can be found on the email receipt of the original purchase.
At this point, you have the option to chat with an online customer service representative or schedule a phone conversation with one. You can explain your situation and ask for a refund. Once they have your order number, they can investigate your request and issue a refund.
Whether or not you are granted a refund is dependable, and the customer service representative has the authority to accept or deny your request. Usually, they issue refunds as a courtesy, as it is worth keeping a customer over losing a small amount of money.
Need more information?
While the issue of consumer rights concerning digital content is still murky waters and a developing landscape, there are increasing amounts of ways to protect yourself from accidental or unauthorised purchases.
The Consumer Rights Act of 2015 went a long way towards clarifying the industry regulations and defining precisely what the procedures and protections are when it comes to digital content as opposed to goods and services. The law is still developing and will continue to refine its checks and balances.
In the meantime, these methods of requesting refunds and dealing with unauthorised purchases should help you to protect yourself – and your bank balance! 
Digital content developers and distributors are dealing with these issues every day. They will more often than not be understanding in situations such as a child accidentally making purchases on their parent's account.
Want to know more? Contact our consumer rights experts now! With professional expertise in issues surrounding digital content, our consumer rights solicitors are available now to offer personal and specific advice, tailored to your situation. Contact them now!
Do you need a Lawyer?
Find Solicitors, Lawyers and Law Firms in the UK with Qredible
Find a Lawyer near me