Compensation Culture or Consumer Rights?
As consumers, we all have rights. We work hard for our incomes. We save diligently to buy our dream cars, our ultimate laptops, those expansive TV sets that cover the wall, our idyllic holidays…
So why should we settle for below-par products, substandard merchandise, and even dangerous goods?
The United States has certain infamy for being a proud and overly litigious society. But with all jokes about a 'compensation culture' aside, should the UK sit on their laurels and accept goods and service that are truthfully unacceptable?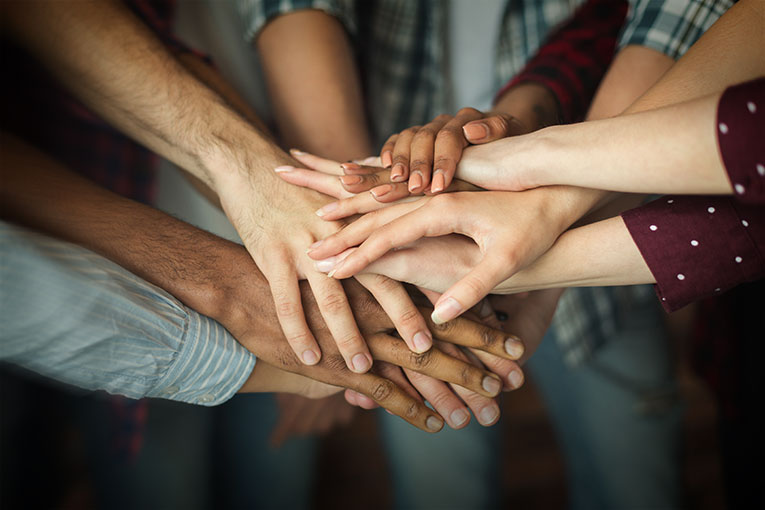 Contact a Litigation Solicitor if you feel that you should be included in the register for a particular claim. Do not delay – act now!
We understand that many people may have reservations about fighting for their consumer rights. But with this ever-growing push for class action litigation in the UK and across Europe, consumers may have a more reliable and robust way of forging forward.
Read on to find out more about how the legal system is adopting a more unified and user-friendly approach.
What is a Group Litigation Order?
You may be more familiar with the term 'Class Action lawsuits' or 'collective redress action' which are used in the United States.
If you are familiar with the Erin Brockovich epic, then you will certainly be accustomed to how group actions are formed. It involves groups of people who are bearing similar complaints or grievances to form an alliance before initiating a lawsuit.
In the UK, class action lawsuits are not permissible. However, there is a similar type of litigation known as a Group Litigation Order (GLO). We are now seeing a growing plethora of group litigations within the UK. Unsurprisingly, they continue to come thick and fast.
Main leitmotifs for Class Actions
There are no set 'themes' for a Group Litigation Order – but there are more common areas being seen across the board. These are:
Personal injury and negligence
Product liability disputes
Environmental conflicts
Pensions disputes
Financial services or consumer restitution
Current Case Trends
As a way of exemplifying the types of Group Litigation Orders that are currently ongoing, here is a quick rundown of what legal wranglings are presently in the pipeline.
Volkswagen Group Emissions Scandal
This high-profile case is a global outrage and set to be one of the most significant groups of legal actions in UK history.
It is alleged that VW knowingly misled the public and consumers about their vehicle emissions.
Current numbers state that there are over 11 million VW vehicles worldwide, with 1.2 million in the UK. Therefore, this group action could see over 90,000 plaintiffs being involved. This can potentially leave VW liable for tens of millions of pounds of compensation.
Apple MacBook Design Defects
Also known as 'Flexgate', the Class Action lawsuit brought against Apple. It alleges that from 2016, all MacBook Pro laptops were knowingly sold with a design defect.
Aside from the potential large value compensation claims that Apple could be liable for (if found guilty), there is also the question of irreparable damage to their brand image.
Coronavirus Lawsuits
Despite the devastating loss to human life, there are now a mounting number of group litigations gaining momentum across the globe.
These cases are ranging far and wide. From those who feel they were unfairly exposed while on holiday to those who feel that the government is liable for not containing the virus.
There will be wrongful death lawsuits against workplaces and care homes. On the other hand, employees may seek recompense for job losses or loss of income due to furlough. The list of possible lawsuits is ever increasing. It will likely be at the forefront of the legal system for years to come.
Amazon Bag Checking Outrage
Very recently, a case involving Amazon US was settled where Amazon was found liable for keeping their employees unduly beyond their working hours. Similarly, detaining staff for end-of-day bag checks, without pay. 200,000 workers filed a Class Action suit against the magnate, and they were fined $11 million.
What are the benefits of Group Litigation Orders?
Group Litigation Orders will offer you that added safety net if you are understandably concerned about dipping your toe into the legal system.
We have found that many plaintiffs see Class Action lawsuits as being less daunting than they envisaged and uncover several unprecedented benefits.
These advantages can include:
Diminishing the difficulties of individual claims
Providing the communal strength of unity
A sharing of knowledge, experience, risk, and costs.
Weight in Numbers
If you are one of the many people who feel worried about the concept of taking on a conglomerate for their wrongdoings – then you are not alone.
Numerous people do not seek out the retribution they deserve because they are understandably intimidated, scared, or overwhelmed.
This era of Class Action suits can pave the way to help build unity in strength. When paired with the right legal representation, David can take on Goliath!
What should I do if I think I have a case?
We understand that you may feel many things when you have been the subject of wrongdoing. You may feel furious, overwhelmed, fearful or fazed.
Initially, we recommend that you check the government website for their list of ongoing group litigation cases. This rolling inventory includes all current and continuing cases from HM Courts & Tribunals Service.
Ensure that you collate and keep all evidence and information concerning your complaint.  It will likely be needed for evidence.
Then contact a legal representative for further advice and guidance. Again, a reputable solicitor will be able to provide you with assistance on whether your complaint has grounds for taking further and whether your prospects are reasonable for success.
If you have any questions, concerns or queries about launching or joining a Group Litigation Order or Collective Redress Group, then contact one of our many litigation lawyers either via telephone or online. 
Related article: Class Action: Finding Strength in Numbers
Do you need a Lawyer?
Find Solicitors, Lawyers and Law Firms in the UK with Qredible
Find a Lawyer near me