Anyone who has ever watched Channel 5 in the UK will likely be familiar with the concept of nightmare tenants. The prospect of dealing with such people can fill new and inexperienced landlords with a cold sense of dread. However, for many veteran landlords, it is an all-too-regular occurrence.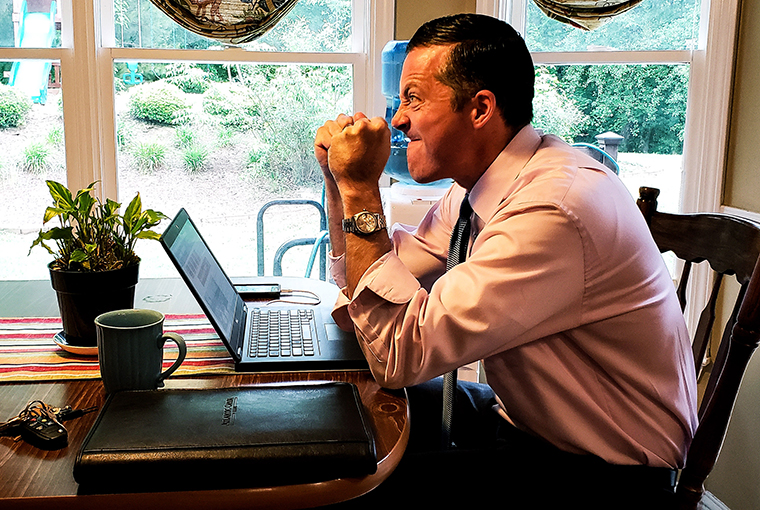 If you are renting out one or more of your properties already, or if you are a novice who is merely considering it, there are steps you can take to minimise your chances of being lumbered with disrespectful tenants.
However, no matter how careful you are ahead of time, tenants you are destined to have a terrible relationship with can always slip through the net and leave you with a massive headache you could probably do without.
However, what precautions can you take, and how should you respond if the tenant(s) from hell find their way into your property?
Preparations & Precautions
According to the complexity of a tenant's legal rights, a landlord can take several steps to protect their rights. The obvious first step is to run a background check on your prospective tenant(s), including their' right to rent' status, any available references from previous landlords, and a credit check. Any alarm bells at this stage can filter out problematic tenants, but it is always possible they could still slip through the net.
Secondly, it is essential to have a properly drawn up tenancy agreement that has been checked and approved by a solicitor who specialises in property law. This will ensure that you are fully protected and well-positioned against any problem that might crop up later on, including disputes and expenses.
As a 'just in case' measure, you may also want to maintain an up-to-date inventory, including any furnishings within the property, as this will come in very handy if tenants cause damage to the property or decide to help themselves to any items that belong to you.
You should also be aware of Tenancy Deposit Protection legislation, in which landlords and agents are required to protect tenant deposits in a government-approved scheme. If tenants fully honour the terms of their tenancy agreement, their deposit is fully returned to them at the end of the tenancy. Otherwise, you (as the landlord) can make deductions from the deposit against any damage or breakages.
Also note that you should carry out regular property inspections, giving the tenant(s) at least 24-hours-notice before doing so. This can help you stay ahead of any potential burgeoning issues.
Finally, and perhaps most importantly, do not forget to take out Landlord Insurance!
If problems arise after a tenancy has started
Even if you have done everything right, you can still find yourself saddled with the proverbial 'tenant from hell'. They may play music too loudly or too late at night, disrespect and damage décor, engage in illegal or suspicious activity, be late with the rent (if not flat-out refuse to pay it when it is due), or refuse to move out of the property once the tenancy has ended. Alternatively, they may have a 'beloved pet' who makes a rabid wolf look like Snoopy the dog.
In the first instance, it is best that you explain clearly, politely, and firmly what they have done/ or are doing that is unacceptable and, if applicable, refer to clauses in their tenancy agreement. You should then explain that, if these problems persist/ or are not rectified, you may have to reclaim the property's possession through the courts.
It would be best if you also made it clear that, in these circumstances, you would be unable to provide them with a satisfactory reference, thus hindering their chances of finding tenancy elsewhere.
There are also some general rules you should abide by with your tenant(s), whether they be little angels or potentially problematic. It is essential to insist on sticking to your tenancy agreement with them as rigidly as possible. Although showing leniency may endear you to the tenant, it may also create the impression that you are a "soft touch", providing them with the green light for misbehaviour to snowball. "Give them an inch, and they will take a mile!"
Nevertheless, you should always treat them as respectfully as possible, as they will be far more likely to acquiesce to your requests or demands than they would be if you were to make an enemy out of them. Your best chance of achieving this is through clear and professional communication. If you struggle to be calm, non-aggressive or assertive with rude tenants, it might be an idea to outsource the liaising with them to an estate agency.
If it is merely a matter of the tenant(s) being behind on the rent, then you should politely and frequently remind them of the amount due, while keeping a record of the steps you have taken in case you have to take legal action against them at a later date. If you have to notify your tenants of anything, you should send them a letter by recorded delivery as proof of receipt.
Eviction: The Last Resort
If you have tried absolutely everything to be reasonable and it has come to no avail, evicting your tenant(s) may end up being the last option available to you.
In such circumstances, you must follow correct guidance and procedures. Otherwise, the tenant(s) can claim that you have harassed them or attempted to evict them illegally, resulting in a labyrinth of delay, expense, and loss of income.
If your tenants are renting under an Assured Shorthold Tenancy Agreement and have not paid rent for eight weeks, caused damage, been a nuisance to neighbours, or violated any other terms of the rental agreement, Section 8 can be used to evict them. The tenant will be given a minimum of two weeks and a maximum of two months to vacate the property. If they fail to do so, you should contact a solicitor to apply to the courts for a possession order.
Alternatively, you could pursue eviction via the Section 21 route, in which you would not be required to prove the tenant(s) had even done anything wrong. Under Section 21, the occupants would automatically be given two months to leave.
Final Thoughts
To conclude, you should know the law at every step of the way. Make sure you obtain information from a solicitor. Follow established procedures at all times in case legal action ultimately needs to be taken against bad tenants. That way, if it ever comes to it, they will not have a leg to stand on.
For legal advice regarding troublesome tenants, contact a landlord and tenant solicitor on Qredible.co.uk.
Do you need a Lawyer?
Find Solicitors, Lawyers and Law Firms in the UK with Qredible
Find a Lawyer near me