Moving home is one of the most stressful things that most adults have to endure. Not only is moving expensive, but there are also many pitfalls and ways in which moves are delayed or do not reach completion. Many people think that in choosing a "No Sale No Fee" conveyancer, they will undoubtedly save themselves money in the long run. Let us explore if that is the case.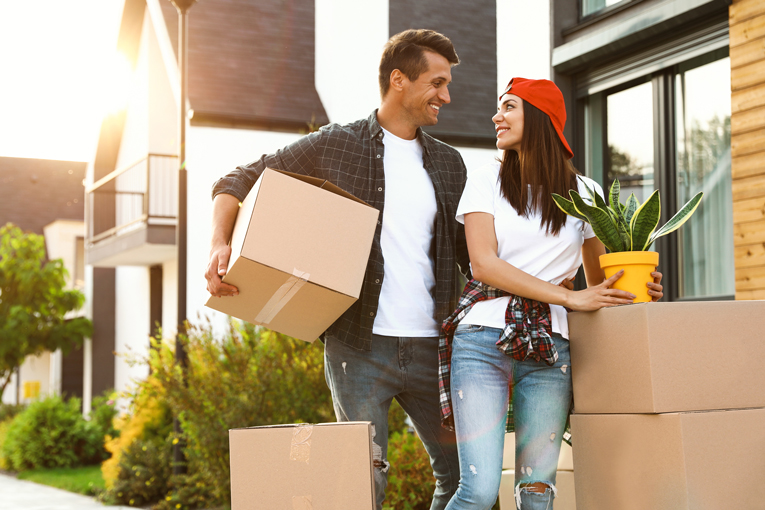 What is a "No Sale No Fee" Conveyancer?
Firstly, it is vital to establish what this means for buyers and sellers and how it works. No sale no fee means that the conveyancer is making a promise that if the purchase or sale of the property does not reach completion, you will not need to pay the legal fees. Sometimes this type of conveyancing promise is called "No Completion No Fee".
How does it work?
Usually, a solicitor or conveyancer will charge you for their work regardless of whether a purchase or sale goes through. If a sale were to collapse after a couple of weeks, you would still need to pay for any legal work that had been done up until that point.
With many figures showing that sales are collapsing more regularly than previously (around 300,000 a year according to The Home Owners Alliance), a "No Sale No Fee" conveyancing solicitor appeals to many. Typically, with a No Sale No Fee deal, there is a small deposit initially to secure the deal, but that is all you pay. If the sale falls through, you will not have to pay any fees.
What is the cost of No Sale No Fee Conveyancing?
On average, solicitor's fees cost around £850 to upwards of £1,500. This does not include the fees for searches, which can top £1,000 as well. So, you can see that "No Sale No Fee" sounds like a great deal. However, there are a few dangers or pitfalls that you do need to be aware of, as will be discussed.
No Sale No Fee conveyancing is often offered by firms online, and it can be cheaper than the traditional solicitor firms. However, the No Sale No Fee deals can end up being more expensive than the usual payment methods where you run the risk of paying if your purchase or sale falls through.
There is always a small payment when you first instruct the conveyancer, even in No Sale No Fee deals. This can be between £160 to £300. There is then nothing else to pay until you complete. This payment usually covers the searches too. It has been reported that there are more than £500 million lost each year in failed property transactions. So, this small fee is an excellent option if your move does fall through as it will save you the extra £1,500-£2,000.
There are even some No Sale No Fee solicitor firms that offer to move your initial payment to a subsequent property transaction. It is always worth asking them if this is possible as it could save you more money in the long run. Others even agree to include the next lots of searches for free if you decide to stay with them as your conveyancer, but only if you did not instigate the sale collapse and you find another property quickly.
The Risks with No Sale No Fee Conveyancing Solicitors
Unfortunately, there are challenges with No Sale No Fee deals. Typically, even if your sale collapses, you would need to pay for other fees such as search fees or survey costs as these are often not included in the price promise. Each deal will outline what is and is not covered. Typically, though, it is just the cost of the conveyancer or solicitor's work that is included, such as their time, letter writing, and organising your case and transaction.
Who Ends Up Paying?
If you have a No Sale No Fee deal with your conveyancer, someone always ends up out of pocket if a sale falls through. You win some, you lose some, right? In England and Wales, around 30% of property transactions fall through each year. If all of these have No Sale No Fee deals for their conveyancing, that works out as quite a large proportion of solicitors' work unpaid.
What many people do not realise is that, as a result, those that do complete on these deals make up the difference in price. The 70% of property transactions that complete have inflated rates to subsidise the costs of those who do not complete their sale or purchase. The conveyancing solicitor, therefore, does not lose out. They can project their income based on the 30%/70% rule and mitigate their potential 'lost' earnings. For those who have been fortunate to have sold or bought a property successfully, many do not seem to mind an additional 15% of conveyancing fees that is essentially someone else's.
Other Options
If you decided not to take a No Sale No Fee conveyancing deal, there are other things that you can do to protect yourself from a sale falling through. You can take out Home Buyer Protection Insurance. This is an insurance policy that will pay out if your purchase falls through to recover some of the costs such as valuation fees, mortgage arrangement fees, search fees, and surveys. Nevertheless, it must be taken out before appointing your conveyancing solicitor.
Key Takeaway
Buying and selling property is a tricky business. In fact, in 2000 surveyed UK homeowners, 40% said that moving home was the most stressful or nerve-wracking life event. It even came higher than divorce (36%). Therefore, having No Sale, No Fee deals appeals to many. Of course, this does come with the added caveat of usually paying above the odds for conveyancing work if the sale does go through. However, many people are entirely happy that it has not fallen through and are not too concerned with the extra expense.
In conclusion, is No Sale No Fee conveyancing a good thing for home movers? Maybe! As long as you are aware of the potential risks in doing so. 
Buying or selling a property can be a lengthy process that can leave you anxious and concerned when doing it alone. Our conveyancing solicitors are here to help take your first step into the property ladder.
Do you need a Lawyer?
Find Solicitors, Lawyers and Law Firms in the UK with Qredible
Find a Lawyer near me