Buying a home, whether it is your first property or the one you plan to live in forever, is an exciting time and it's expected that once you have had an offer accepted, you want to get on and move in. But before that can happen, there are certain legal obligations to be met which will ensure that the transaction is lawful; the property is in the condition expected and that the mortgage lender (if there is one) will loan you the money. This stage of the process is known as conveyancing and is undertaken by the solicitors representing the buyer.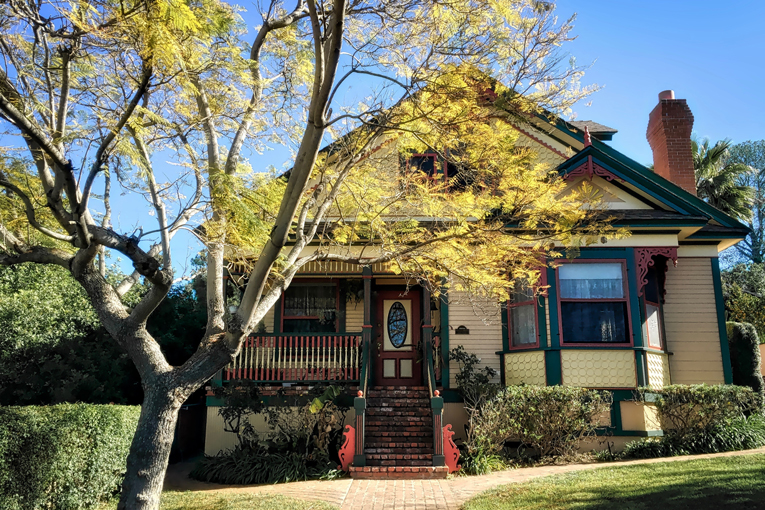 What enquiries are necessary?
As a buyer, once you instruct your solicitor, they will contact the sellers' solicitor to exchange draft contracts and to raise enquiries. The exact nature of the queries raised can vary somewhat depending on the individual circumstances of the various parties involved in the transaction. But they are essential to ensure that the property to be purchased is saleable and mortgageable. Also, both you and your solicitor are satisfied with the terms of the sale before contracts are exchanged. 
Waiting on responses to the queries can be frustrating but is an unfortunate reality of the house-buying process. Without them, you could rush into buying a property only to discover later there was no planning permission or building control sign off, or that there were covenants attached to it which should have prevented it being sold in the first place. 
You would then be lumbered with a property that you cannot use and which you cannot sell without making a loss. It's worth remembering if there is a delay in obtaining answers to the queries and reminding yourself that the process is there to protect all parties, including you.
Once they receive the draft contract, your conveyancing solicitor will read through the draft contract to identify any legal issues and to confirm that the information contained within it is accurate. 
The standard enquires to be raised include:
Local authority search carried out with the borough council to check for planning permissions, building control sign-offs and rights of way

Checking your mortgage offer to ensure that any specific requirements that the lender insists on are adhered to. (These could include a promise on your part to undertake specific maintenance works on the property within an agreed period)

Checking for any other charges secured against the property such as secured loans

Highlighting anything restricted by covenant in the deeds. (Such covenants can prevent you from developing the property or from a changing the land use)

Reviewing current ownership of the property

Checking for relevant gas safety checks and boiler maintenance

Checking the environmental report for issues of contaminated land

Checking when the property was last rewired and whether that is in line with current regulations

Asking whether the property has ever suffered from flooding, subsidence, structural defects or drainage issues

Checking whether any previous owners have ever been denied buildings insurance and if so, why.

Checking for any additional insurance premiums in place due to environmental factors (These could include close proximity to a river which leads an increased chance of flooding)

Checking trees near the property to assess the risk of structural damage and whether a tree preservation order is in place

Checking that all drains at the property clear and accessible if repairs are required

Checking who is responsible for drain maintenance and any associated costs

Checking whether there is a septic tank associated property and if so, how many properties share it and what arrangements are in place for its maintenance and any repairs

Confirming connection to the local water system
There may be other enquiries that you would like your solicitor to raise on your behalf, and these may be unique to your circumstances. If you have any questions regarding enquiries, future development, the local area or anything else you should speak to your conveyancing solicitor and if necessary they can raise a query.
As you can see, there are a lot of enquiries to raise, and all of them are important if you are to have confidence in the property you are buying. It is worth remembering that for most property sales, these queries are a matter of course and that multiple enquiries will be raised with single agencies so the list should not overawe you.
Report on title
Once all queries have been answered, and your conveyancing solicitor is satisfied from a legal perspective, they will report their findings to you in a 'report on title'. This is a factual report which advises you of all the information your solicitor is aware of regarding the property. If you have any queries about the content of the report or it throws up other enquiries, you should raise these with your solicitor in the first instance.
When compiling the report on title your conveyancing solicitor will assume that all documents are authentic and validly authorised. If they have any queries about the validity of any documents, they will let you know. It will confirm that your solicitors have examined the documents and papers relating to the property, the results of the searches and the replies to any enquiries made. If you see 'not made' against any of the queries, it means your solicitor did not deem it necessary to make that particular enquiry. There could be numerous reasons for this and, again if you have any questions about that speak to your conveyancing solicitor.
Will my solicitor advise me on whether to purchase the property?
Your solicitors' role is to advise you on whether the property is legally fit to purchase. They will provide factual information but will not make a recommendation. That is your decision! Although there are occasions when the decision to buy the property or not will be taken out of your hands. If you are unable to satisfy a legal requirement, your mortgage lender may not allow you to borrow the money required to buy the property. 
One example of this is where building work has been completed in the past but has not been signed off. In these circumstances, the works would have to be assessed and signed off retrospectively before the lender will release the funds. An alternative could be that you buy an indemnity policy to protect against any future liabilities caused by not having the building works signed off. Of course, whether the lender accepts an indemnity is their choice, even if you are happy with that course of action.
How long do solicitors enquiries take?
The time scale depends on how responsive the involved parties are to the enquires. However, the process will usually take around 1-4 weeks. More complex sales will take longer. A quick sale would then take a further 2-3 weeks before contracts can be exchanged but, again, this is something which is determined by several different factors, and it is not uncommon for sale to take months from start to finish, although an average time scale from the end of the enquiries stage to completion is 4-8 weeks.
Will I have to pay for enquiries?
You will have to pay your solicitor to carry out the legal work, and you will bear the cost of the various fees for searches etc. You should factor these costs into your budget when planning a purchase and speak to your conveyancing solicitor about whether their charges are fixed or itemised. 
Typical costs are:
Legal fee: £1000

Search fees: £350 (to cover standard local, drainage and environmental searches)
Land Registry fee: £135 (this may increase to £270 if the property is not already registered at the Land Registry)
Electronic money transfer fee: £35
Acting for mortgage lender: £150
Preparation and submission of Stamp Duty return to the Inland Revenue: £75
These are just examples and should not be taken as a quote. Other fees may be payable depending on the circumstances of your purchase.
Concluding Thoughts
Solicitors enquiries are one of the less glamorous aspects of house buying, but they are one of the most important. If you are planning to purchase a property soon or are in the process of buying and looking for a trusted conveyancing solicitor to carry out enquiries on your behalf, get in touch. They will be happy to discuss the details of your purchase and advise you on how they can assist with conveyancing and leave you to focus on planning for the future in your new home.
Do you need a Lawyer?
Find Solicitors, Lawyers and Law Firms in the UK with Qredible
Find a Lawyer near me