The overall costs involved in writing a will can vary depending on how you choose to do it and also how complex your affairs are.
Using the services of a solicitor to assist you with completing your will legally can be the most expensive way of getting it done. However, the costs involved can be outweighed by the peace of mind you will receive knowing that your will has been written correctly and officially.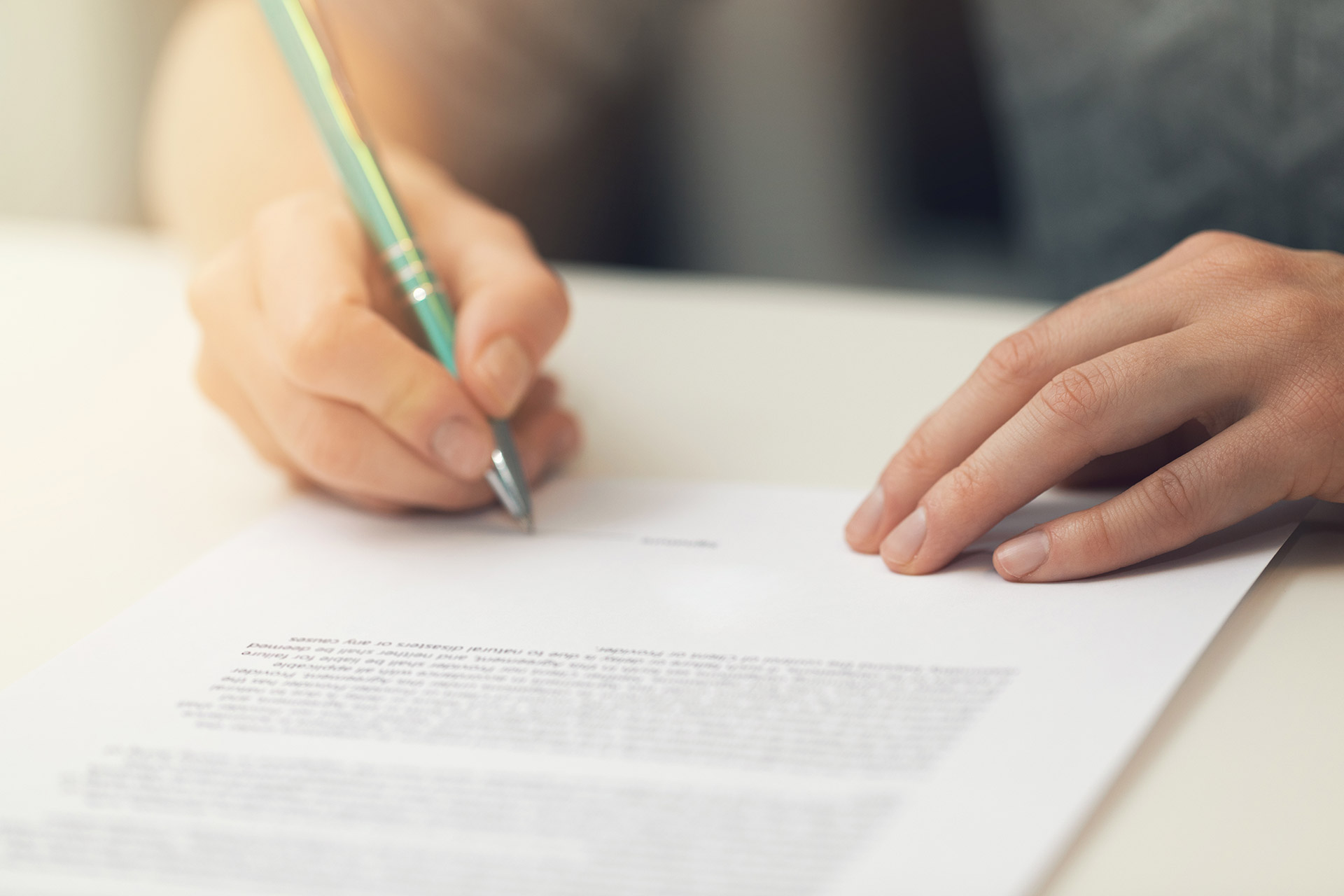 What costs can I expect?
The costs involved in hiring a solicitor to draw up your will can alter depending on several factors. For example, how convoluted your requirements are, how extensive your estate is, your chosen firm of solicitors and your location (fees are often higher in the city than in more rural places).
The current ballpark figures you can expect are as follows:
A straightforward will: Between £144 and £240. Given the broad spectrum of costs, it's worth shopping around to try and save money.

A complex will: Between £150 and £300, and this is usually when a divorce or children need to be taken into account.

A specialist will: At least £500, and this usually involves trusts or overseas properties

A mirror will: Often cheaper than having two wills drawn up independently as a mirror will is when a spouse or partner essentially requires two versions of the same will for the same assets
The above-estimated figures include VAT, and it is recommended that you ensure that any quotes you receive are inclusive or exclusive of the VAT element.
There is no harm in looking around to find a suitable quote or negotiating a better deal where possible, but it is never advisable to forego quality service for something as fundamental as your will.
Should I consider using a solicitor to write my will?
A will can be written on any piece of paper and doesn't have to necessarily follow any set format, as long as it is witnessed and signed under legal requirements. However, not having an organised and thorough will can leave your estate open to the potential for dispute.
Several factors add to the complexity of writing a will, and these can include:
If you have overseas assets involving properties and holiday homes

If you own a business and this will form part of your estate

If inheritance tax will be involved (this is paid on estates valued over £325,000 for an individual or up to £650,000 for a married couple

If your family status is multifaceted, for example, children with a previous partner or if you intend to make arrangements for minors, disabled relatives or those in care.
What are the benefits of paying a solicitor to write my will?
Having a solicitor take charge of writing your will can provide several benefits, such as:
Added protection: Solicitors are regulated, so any issues or complaints that cannot be dealt with by the firm can be escalated to the Legal Ombudsman

Peace of mind: A competent panel of solicitors will be well-versed in the specifics of writing a will, and you should have the peace of mind that there are no errors, no oversights, no ambiguity and therefore no room for problems arising.

Less stress: The law can be complicated, especially when dealing with Inheritance Tax legalities and trust funds. Your solicitor should be adept at taking any issues in-hand, solving any problems, as well as guiding you to make the best possible choices.

Safe storage: Often a solicitor will also include secure storage of the will, in a fireproof safe, either as part of their fee or free of charge.
What can I expect when paying a solicitor to make my will?
A skilled solicitor will:
Fully delineate your options

Offer guidance for making decisions about your estate

Put your best interests first and be clear about your options

Write your will and check is against your specific requirements

Provide you with clarity in respect of any costs, including any applicable VAT, and provide you with a breakdown of how any fees are calculated
Can I use my solicitor as an executor to the will?
An executor is appointed to ensure that all arrangements stipulated within the will are carried out, as specified, following death.
You can choose a friend or relative to be an executor, but also you can opt to appoint your solicitor or law firm to fulfil this role.
The costs involved in this can vary, so ensure that you discuss these options before agreeing. Some will charge based on time; others will charge based on the percentage of your total estate.
What about using a free will service?
Some charities offer will writing services for free; however, in these instances, you may be expected to donate to their cause.
There are also several schemes whereby you can have your will written by a legitimate solicitor, either free of charge or in exchange for a suggested donation to a charitable trust.
In the UK, the largest free service charities currently are:
Free Wills Month: this generally runs in March and October in specific parts of England and Wales.
Will Aid – this is often in November and sees over 1,000 solicitors be involved. There is a suggested minimum donation, and you will need to book in advance.
If you do not have a suitable solicitor, then you can find a qualified professional to write your will or obtain advice. Choose your Will Solicitor here.
Related article: The simple guide on how to make a will
Do you need a Lawyer?
Find Solicitors, Lawyers and Law Firms in the UK with Qredible
Find a Lawyer near me