When parents are going through divorce proceedings and are going through a separation, it is common to get wrapped up in the issues of the divorce. You may forget about important things like what happens to certain benefits once you are divorced.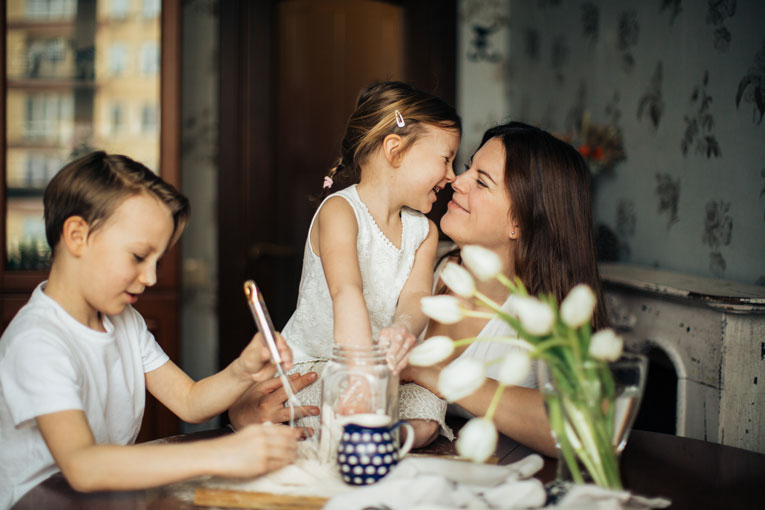 A child can easily divide their time between two households over a week. This sort of arrangement can be an ideal one. It allows the child to maintain a close and consistent relationship with both their mother and father. 
There can also be unforeseen financial issues if either or both parent receives some benefits. Shared care does not mean that you are both eligible for shared benefits. This can cause significant stress and practical issues if one or both parents rely on benefits as a form of income. 
Child benefit can only be paid to the primary caregiver of the child. Where there are two children, parents can choose to each receive the benefit for one child each. Child benefit for one child cannot be split between the two parents.
What are child tax credits?
Child tax credits were a tax-free payment paid to help with the costs of bringing up a child. Child Tax Credit has since been replaced with Universal Credit. The UK government only accepts new claims for Child Tax Credit in exceptional circumstances, for example, if you or your child is receiving severe disability premium.
With the Child Tax Credit scheme, if you are the primary caregiver for a child aged 16 or under, you may be eligible to claim the benefit until the end of the August after their sixteenth birthday. You could be eligible to claim if your child is under 20 but still in qualifying full-time education or training. 
Under Universal Credit, people who receive a low income or are unemployed can apply for financial assistance with their living costs. They may be eligible if they are aged under 18 (or 16 or 17 in exceptional circumstances), are under the state pension age, if they live in the UK and have saved less than £16,000. 
The number of children you are eligible to claim for will affect the amount of money you will be eligible to receive. If you live with a partner, should they not be eligible for Universal Credit, you will have to give details of their incoming funds and any money they have saved when you submit your claim.
Who can get child tax credits in shared custody?
Universal Credit is dealt with by the Child Tax Credit Regulations 2002. You must have parental legal responsibility for the child you wish to claim for, and you must also be the primary caregiver of the child. This means you have legal custody of the child and the child's day-to-day welfare and wellbeing is your responsibility. 
The government has created a 'no splitting' approach to the benefit in shared custody arrangements. This means only one parent can claim for each child, and both parents are not able to claim for the same children. It can cause difficulties trying to determine who can or should claim the benefit in cases of shared custody, where both of the child's parents have legal custody of them.
Parents are encouraged to resolve the issue by themselves by coming to a private agreement. This can make allowances for greater flexibility to suit different working pattern. For example, if you do agree within a private arrangement, nothing in the arrangement is legally binding unless you both have signed a contract. 
In this case, you could agree to split the credits by each claiming every other year, as you cannot divide the claims throughout the year. If differing custody arrangements are put in place for different children, it will make sense to claim for the child(ren) the parent has more often than the other parent. The other parent can claim for the child(ren) they are the primary caregiver for. 
If the parents cannot agree between themselves, they can make separate applications to HMRC. HMRC will then look at the information provided and will make a decision based on this.
In some cases where there is more than one claim, and it is made for the same child, it is the person who is shown to have 'main responsibility' of the child who will be eligible for the benefit.
When assessing the benefit claims, HMRC will consider a range of varying factor, such as:
HMRC will analyse the information provided to them and will look to see who is usually caring of the child the most. HMRC will usually favour the parent who is in care of the child for more than six months out of the year. That parent would be considered to be the primary carer and would, therefore, be eligible to claim the credits.

HMRC will then look to see how many nights are spent at each parent's homes. The parent who is in care of the child for the more significant amount of nights will be more likely to receive the child tax credit.
HMRC will then look to see who is responsible for the child's day to day welfare, wellbeing and which parent provides the most living costs for the child.
HMRC will also look at which address the child is registered at for things such as school and the doctors.
If one of the parents has already applied for the benefit and been granted it, the other parent is still able to submit their application for HMRC to assess.
How to Claim?
If you want to make a new claim for child tax credits, you should call HMRC to discuss your options. The process for claiming Universal Credit is a little bit different and will depend on your circumstances. If your and your ex-partner have already decided on who will receive the benefit after you have separated, it may suit you better not to make a new claim if you are already in receipt of Universal Credit for your child(ren). It would be best if you only had to notify the Tax Credit Office of any changes in circumstances should you already be claiming the benefit.
If you have claimed Universal Credit as a couple with your ex-partner, you need to re-apply individually. When making your new individual claims, you will need to make sure any 'surplus' earnings are added to your earnings correctly. Surplus earnings are any extra earnings that are over the Universal Credit threshold; the threshold is more than £2500 a month over the amount of income where your payment stopped.
Where there are surplus earnings, the amount needs to be split equally between the two ex-partners and should be applied separately to their income when making their new individual claims.
If you have not previously been claiming Universal Credit before, you and your ex-partner separated, you will need to submit a new claim online by completing an application form and verifying your identification.
In some cases, some applicants may be asked to attend an interview with a work coach. This usually is if you have declared that you are unemployed and are looking for work on your application form. If you cannot agree on who should claim, you can both submit a new claim and HMRC will assess your applications individually.
You should speak to someone on the Universal Credit helpline if you have a specific question about your application or need help with your application.
If you receive your decision from HMRC and you disagree with their final decision, you may be able to appeal for a 'mandatory reconsideration'. The final decision letter will inform you if this an option that is open to you. If you want to appeal your decision from HMRC, you will only have one month from the date of receiving your final decision letter to do so.
What documents do you need to support your claim?
You fill out your Universal Credit application online. However, there is a paper form you can post to them if you need to do this. Be aware that processing times take a while longer if sending off the paper application form. You will have to provide specific documents, information and identification, and you will be required to provide information on your personal and financial circumstances.
The documentation needed is as follows:
Details of income – e.g. bank statements or wage slips.

Declaration of all savings, including investment in property.
Details of your bank account.
Email address.
Information regarding your housing situation – e.g. rent amount per week/month.
Information on childcare costs.
You should also expect to have to produce a passport or driving license as a form of identification.
How will you be paid?
The parent who is awarded the benefit will be paid into their bank account monthly. The payments will be backdated from the date of the claim, and you will be paid until the 5th of April, this is the end of the tax year. You will not need to apply the following year again. You should check your information and make any necessary changes, give any details of changes in circumstances and renew your claim.
Takeaway
If you and your partner decide to divorce, the question of who will raise your child may be a challenging one to resolve. Our professional child custody solicitors can help you reach an agreement as soon as possible and minimise the stress and uncertainty of your child.
Do you need a Lawyer?
Find Solicitors, Lawyers and Law Firms in the UK with Qredible
Find a Lawyer near me