Being unwell, needing treatment, or operation can be an emotional, upsetting, and vulnerable time. By putting our faith and our bodies into the care of a medical professional, it is reasonable to expect that we will be looked after.
Nevertheless, what happens when errors occur that can render us incapacitated, unable to work or to suffer from long-term health effects?
Read on for all you need to know about clinical negligence and how to claim compensation.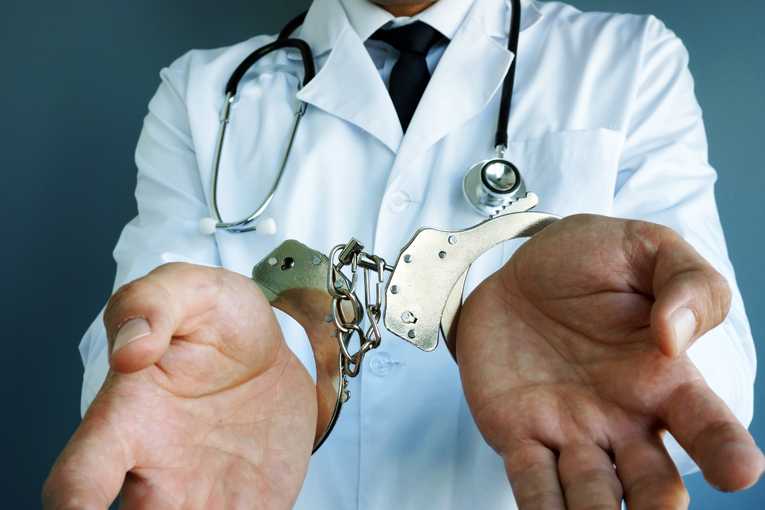 What is clinical negligence?
Clinical negligence is also known as medical negligence. It refers to any improper, unskilled, or substandard care or treatment that has been provided or administered by a healthcare professional.
This can include treatment by any specialist that has either:
Resulted in a direct injury
Alternatively, caused an existing condition to get worse.
This can involve care by physicians, dentists, nurses, and pharmacists, to name a few examples.
There are several ways that clinical negligence can occur, and these can include misdiagnosis, improper treatment, or surgical mistakes.
What are examples of clinical negligence?
There is no definitive list of negligent actions or examples of substandard care. However, some quite common cases exemplify what can be classed as improper treatment.
These can include:
Failure to detect appendicitis
Failure to diagnose ectopic pregnancy
Perforation of the bowel during atypical pregnancy
Haemorrhaging after gynaecological surgery
Incorrect size prosthesis being used in surgery (for example, knee or hip joint)
A damaged bile duct gland following gall bladder surgery
What about pressure sores?
Pressure sores are one of the most common examples of clinical negligence as they can occur for a variety of reasons.
Hence, you can launch a clinical negligence claim if you have developed pressure sores, or they have been exacerbated due to inattention.
You will need to prove one or more of the following:
Firstly, you were left in the same position for too long
Secondly, you were not provided with a suitable bed
Your wounds were not cleaned or dressed properly
Finally, staff failed to notice a sore developing or failed to act on it
What about cerebral palsy?
Claims for cerebral palsy are also admissible if there is relevant proof that clinical negligence occurred during the labour or delivery of a child.
Substandard care during labour can result in a baby suffering a brain haemorrhage or the brain being starved of oxygen.
Besides, if a brain infection is diagnosed late after birth, the baby can develop cerebral palsy as a result.
How can I prove a clinical negligence case?
Finding proof is essential to proceed with a case for clinical negligence.
Your evidence will need to show that:
You received neglectful treatment which caused an injury
Or the treatment received made an existing condition worse
To provide critical evidence, it will be crucial to obtain medical reports from a professional or panel of experts.
Your medical negligence solicitor will be able to recommend a relevant independent expert who will be both a medical specialist and familiar with the litigation process.
A suitable professional report must be compiled. Without this evidence, you will not be able to substantiate your claim.
Will I need a medical examination to make a negligence claim?
As above, medical reports can make or break a negligence case. So, it is likely that you will need to see an expert who will compile a report.
Ordinarily, a medical professional will prepare an 'immediate needs assessment report', and this will detail any urgent therapy requirements or concerns.
Sometimes, it includes physiotherapy, orthopaedic or neurological treatments. The costs of which will be submitted to the Defendant to refund as part of your claim.
An independent medical professional can also compile a report assessing the extent to which you were injured. This will also be submitted as part of your case.
What is "causation"?
Causation in clinical negligence is a term used to reference the extent of damage caused by improper treatment.
For example, if you have suffered due to a doctor's failure to diagnose appendicitis. Causation can be proved by reviewing the level of treatment received, how the condition worsened over time and the impact of carelessness on your health and lifestyle.
How much can I claim for clinical negligence?
A reputable clinical negligence solicitor will be able to review your case and provide you with a ballpark compensation figure based on your specific circumstances.
The amount can vary based on the following:
The severity of your injury/illness
The impact on your daily needs or lifestyle
The effects on your current career or future employment
Any relevant future care needs
Besides, you can also claim for loss of earnings or expenses incurred due to clinical negligence.
These costs can include:
Travel expenses for medical appointments
Loss of earnings or future loss of earnings
Expenditure for surgery, procedures, or medication
Any adaptations needed to your home
The costs of current or future care
Pain, suffering or emotional recompense
Will I have to go to court?
Clinical negligence cases do not often proceed to court unless they are particularly complex.
If you have been injured because of someone's malpractice, then do not be put off by the prospect of litigation. Your solicitor will be able to talk you through what to expect, support you and prepare you in advance.
Furthermore, you will likely be surprised how relaxed a court atmosphere is compared to how they are represented on TV!
Generally, a hearing means that you will attend a trial where a judge will rule on the outcome of the case. Most are resolved without the need to go to court, even when proceedings have already been put into motion.
The court system urges out-of-court settlements where possible, so there will be plenty of opportunity for you and your solicitor to negotiate an agreement.
What can I expect from the claims process?
Each case will be different depending on the circumstances.
However, you can expect the following investigations and procedures to take place generally:
Medical records are attained from before and after the act of neglect. This will include your GP records.
An independent medical professional will review for evidence of causation and breach of duty.
If the medical expert supports a claim for liability and causation, your solicitor will value your claim.
A Letter Of Claim will be sent to the Defendant detailing allegations of carelessness.
The Defendant has 4-months to investigate the allegations and respond. They will need to confirm whether they admit liability, or they intend to dispute in full.
During the four months, your solicitor will continue to work on evidence. This will include a more detailed valuation of your claim and obtaining a medical report on your condition and future prognosis.
If liability is admitted, then your solicitor will negotiate a settlement as promptly as possible.
If liability is denied, then this may result in the need for further negotiation or commencing court proceedings. However, this does not mean that your case will go as far as a trial.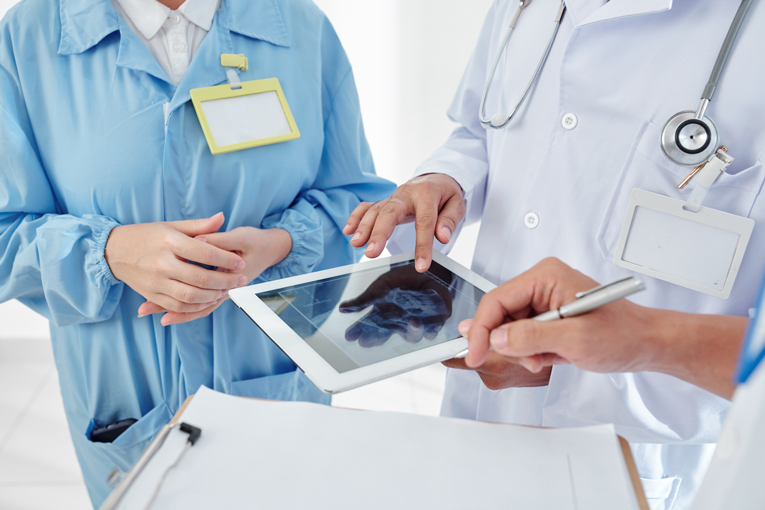 How long will a claim take?
Clinical negligence claims can often be complicated. Consequently, you will need to be patient for the process to be carried out correctly and accurately.
Once a Letter of Claim has been sent to the Defendant, they have 4-months to make their enquiries before responding. So, a claim for clinical negligence is often not a quick process.
Moreover, the complexity or severity of your injury can draw-out the procedure as it will require more expert intervention and medical reports.
Is there a time limit for clinical negligence claims?
There are time limits for clinical negligence claims, and these are set by statute law. They are very rigid so ensure that you know your rights before looking to make a claim. A court will rarely allow cases to be heard that contravene the time limits.
Under normal circumstances, you have three years to claim clinical negligence. Three years runs from the date your injury was linked to medical error but not necessarily the date you suffered the actual injury.
If you were not aware that you suffered an injury until later, then the three years will start from the date you became aware you were injured.
For claims involving children or minors, they will have three years from the age of adulthood within which to start proceedings. For example, either 18 or 21 years of age.
We, therefore, recommend that you seek legal advice as soon as possible after injury or after you become aware of the injury.
Can I make a claim against the NHS for clinical negligence?
If you have been injured or an injury made worse due to any treatment by an NHS professional, then you may be eligible to make a claim.
Whom do I claim against for my clinical negligence claim?
There are some exceptions to these rules, so we recommend seeking advice from a legal expert or solicitor.
However, the rule-of-thumb is as follows:
If a GP or Doctor provided the negligent treatment at a private clinic, then you will need to sue the individual GP, not the GP practise or private hospital.
In case a Dentist provided the negligent treatment, then you will need to sue the individual Dentist, not the dental surgery.
When an NHS hospital provided the negligent treatment, you would need to sue the NHS Trust covering that hospital and not the specific clinician.
Can a claim affect my treatment?
A claim should not affect the standard of any ongoing treatment you are receiving at a medical practice or establishment.
However, if you have been subjected to malpractice, then, where possible, we recommend transferring your ongoing care to an alternative clinic.
Can I make a clinical negligence claim for my child?
If you are a parent or legal guardian, then you can make a claim for clinical negligence on behalf of your child. You will need to bear in mind that there are strict timescales for submitting a claim for a minor.
Your solicitor will be able to advise further on this.
You may also want to consider your options for setting up a personal injury trust. This can help to safeguard your child's compensation payment and help protect their financial future.
Can I make a clinical negligence claim for an adult without mental capacity?
Yes, you can claim on behalf of someone lacking mental capacity.
There is no statute of limitation for adults without mental capacity unless they regain capacity at a later date.
Can I make a clinical negligence claim for a deceased party?
You can claim for a loved one or relative who has died due to clinical negligence. This claim can involve compensation for your loss as well as any pain and distress the deceased may have suffered.
Based on the specific circumstances, you will need to lodge a claim within a strict timescale. Therefore, we recommend that you approach a legal expert for advice without delay.
How can I pay for my legal fees?
When launching a claim for clinical negligence, funding your case will likely be at the forefront of your mind.
There are several options for funding in the UK, and these can include:
Legal Aid or Public Funding
No Win No Fee Arrangements
Legal Expenses Insurance
Trade Union Memberships
Private Funding
I am unable to work due to injury. Can I apply for financial assistance?
If you have suffered gravely because of clinical negligence, you may have been unable to return to work. This can result in financial implications and added undue stress.
Depending on your case, your solicitor may be able to request an interim payment from the Defendant. This can help ease any financial burden and help you focus on your rehabilitation. Your solicitor will also be able to advise you of any benefits you may be entitled to.
Key Takeaway
Being injured because of someone else's neglect can be an upsetting and stressful experience.
Reduce the undue upset and emotional trauma now by speaking to an expert clinical negligence solicitor. They will be able to offer guidance and legal advice on how to be compensated for any physical and emotional hurt.
Do you need a Lawyer?
Find Solicitors, Lawyers and Law Firms in the UK with Qredible
Find a Lawyer near me