There are several reasons why you may want to find out if someone is divorced. Perhaps you are a genealogist looking into someone's ancestry? Maybe your partner appears to be hiding something about their relationship history, and you want to find out if they have previously been hitched (and how many times), or, even more awkwardly, you are engaged to someone. However, you suspect they may still be married to someone else?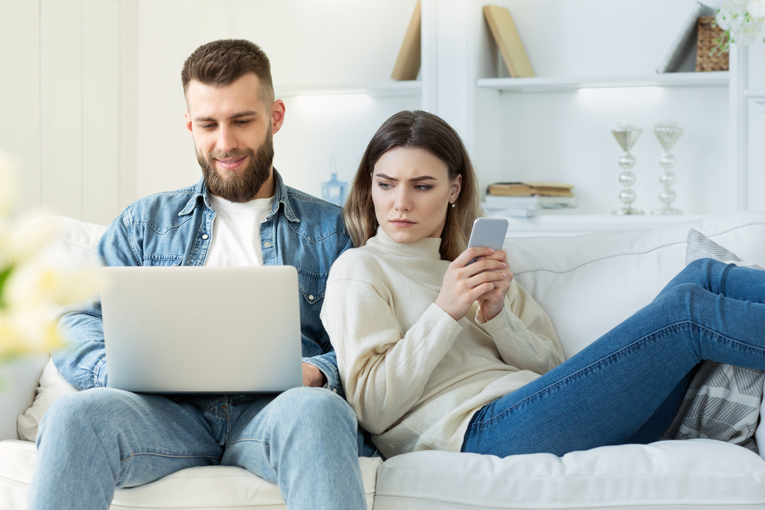 Fortunately, there are ways in which you can access this information, as much like births, deaths and, yes, marriages; divorces are a matter of public record. However, what specific details can be obtained, where from, and what will you require to do so?
What information is and is not found on a Divorce Record?
If you are looking for confirmation that a person is divorced, who they are divorced from and the legal terms of the divorce, then these pieces of information are all a matter of public record. Also contained within the divorce record will be the date upon which it was granted and the court where it was finalised.  
However, divorce records do not contain any information about the circumstances surrounding it. In other words, there will be no details about possible infidelity, neglect or even abuse. Such information will only be officially known by the two parties involved. Of course, this information may well be shared verbally by either divorcee if and when asked. However, each person's version of events is open to embellishment, misremembered details and possibly flat-out dishonesty. 
To summarise, publicly available divorce records only contain the simple facts of the separation. They are legal documents, not tabloid newspapers!
Where and how can I find the divorce record(s) I am looking for?
Before the Matrimonial Causes Act of 1857, a divorce could not happen without a private act of Parliament. This meant that, much like a super-injunction for a present-day Premiership footballer, divorce was only an option for a select few rich, influential and powerful people. Of course, this is not a problem if you are looking to see whether Henry VIII was ever divorced. Still, it is probably not worth the hassle of trawling through the official archives when Wikipedia is so readily available.
Since 1858, however, divorce records have been accessible to the public, though the process of accessing them varies depending on which area of the UK you are in. 
In England and Wales, any divorce records issued between 1858 and 1937 are kept in the National Historical Archive. Post-1937, divorce records are available both in the National Historical Archive and the county registrar's office.
In Scotland, anyone wishing to access such records should contact the National Records of Scotland office

In Northern Ireland, one must contact the court where the divorce in question was granted. This will either be a county court or the Royal Court of Justice in Belfast.
Additionally, you may be able to find the information you are looking for from the comfort of your own home, as it is also possible to search for specific divorce records online.  
What will I require to access the divorce record(s)?
Specific details can speed up your search. Knowing the precise date on which a Decree Absolute was issued will come in handy, but it is not essential. Furthermore, if you are looking for an older divorce record, then it is likely to be handwritten, rather than digitalised. It is, therefore, worth knowing all possible names the person(s) you are looking for might have gone by other than their birth name, just in case. 
However, the only three pieces of information you will need in to access a person's divorce documents are the name of the petitioner (the person who initiated the divorce proceedings), the respondent of the divorce (the poor soul who was served the divorce papers) and the county where the divorce was filed. 
Can I access my own divorce records?
You can indeed. Suppose you need to access or have possession of a copy of your divorce records for whatever reason. In that case, the simplest way to obtain them is by contacting the solicitor(s) who presided over the proceedings. However, be mindful that there is no steadfast rule on how long each legal firm should keep its client's records on file. The average time is seven years after the date of the Decree Absolute. Still, it varies significantly from practice to practice and depends on the firm's principles concerning the Solicitors Regulation Authority and its Code of Conduct. In other words, if you request a copy from your solicitor many years after your divorce was finalised, then you may be too late. 
If this proves to be the case, then do not despair; a copy of your Decree Absolute or final order can be requested by following the steps listed on the government's website. 
Alternatively, you can obtain a copy by directly contacting the court where the divorce took place. As a process, this will be handled much more quickly if you can provide a case number or the exact date upon which the divorce was granted. However, if you are not sure of the precise date, then you can provide a rough approximation to the court, and they will search five years either side of your estimate. If all else fails and you neither know the exact date, nor the court in which the divorce was finalised then you can try the Central Family Court. However, be aware that the options listed above are likely (or possibly even sure) to be subject to additional fees. 
Find The Best Divorce & Family Lawyers Near You. At Qredible.co.uk, we have the top divorce lawyers and family solicitors in the towns and cities near you.
Do you need a Lawyer?
Find Solicitors, Lawyers and Law Firms in the UK with Qredible
Find a Lawyer near me