The words lawyer, barrister and solicitor are often used interchangeably, but they do have very distinct job roles.
You are not alone if you are a little confused or were too embarrassed to ask what the difference really is.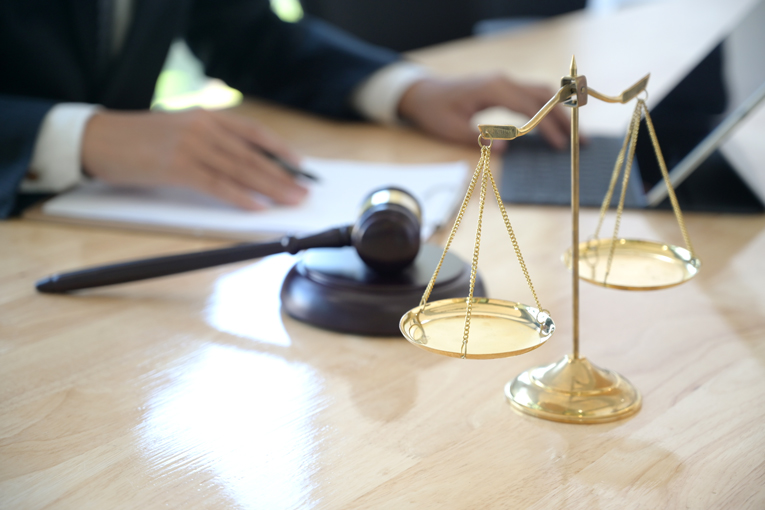 So, read on for all you need to know about the key professionals in the legal industry and what their responsibilities entail.  
What is a lawyer?
There are a vast number of varying job roles within the legal profession, and a lawyer may be the most commonly used word to describe one of these vocations.
However, the term lawyer is simply used to refer to someone who can practise law. This can include both a solicitor and barrister.
A solicitor and barrister are two different types of lawyer who have had two distinct forms of training and experience. There is no hierarchy or chain of command between the two. They have specialist roles and different obligations.
What is a solicitor?
A solicitor is a specialist professional who is qualified to impart legal advice and assistance to their clients.
Often a solicitor will move into an area of specialism such as corporate and commercial law, employment law or personal injury.
The clientele of a solicitor can vary between individual people, groups, private businesses, or public sector organisations. Solicitors will take directives from clients before advising them of the best course of action and how to proceed. Therefore, a solicitor will commonly have direct contact with a client.
If you require legal support, then it is likely that you will want the services of a solicitor. In particular, when dealing with critical life events such as purchasing a house, writing your will, or getting divorced.
Yes, these milestone experiences can be seen through without the intervention of a solicitor. However, we recommend that you seek advice to ensure that all agreements are legal and adequately dealt with.
Solicitors are generally employed by private firms, large corporations, and the Crown Prosecution Service (CPS). They can sometimes also be employed by the local authority or government. Solicitors are all regulated by the Solicitors Regulation Authority. They can also be freelance solicitors.
What does a solicitor deal with?
Ordinarily, a solicitor will specialise in a particular field of expertise. When contacting a law firm, they will typically take full details of the case upfront. They will then ascertain which solicitor would be best suited to taking on the role based on their specialist genre.
A solicitor can deal with a wide variety of assignments that include:
What does a solicitor do?
Provide advice
Solicitors will speak to their clients before advising on the best course of lawful action specific to the set of circumstances. This can often involve researching case laws and obtaining further legal opinions.
Although solicitors carry out most of their work in their offices, they can also travel to see clients. Therefore, if you prefer to use the services of a particular solicitor, but they are not local, they can sometimes travel to visit you if necessary.
Deal with paperwork and communication 
Solicitors will undertake all the necessary correspondence and communication needed to resolve their client's case. This can involve:
Writing letters

Drafting legal documents including all types of contracts

Completing court paperwork

Ensuring all records are accurate and suitable for trial or a court hearing
Deal with negotiation 
Solicitors will not only communicate with the opposing party but will deal with all relevant negotiations. Negotiations form a large part of what they do. This will involve gathering evidence, ensuring that any agreements are upheld, calculating compensation values and co-ordinating the swift resolution of any disagreements.
Representation
A vital element of the work that solicitors do is to provide crucial representation in Court if necessary. However, in more complex cases, a solicitor will instruct a barrister or specialist advocate. They will then appear at the hearing on behalf of the solicitor's firm and their client.
What is a barrister?
A barrister will often have less contact with the public or clientele than a solicitor does.
A barrister will generally provide specialist expert advice and represent people or organisations in courts and trials and also through providing written legal advice.
They can often work on very high-profile, high-value or criminal court cases. Their attendance at trial means that they need to be proficient in all of the following areas:
Presenting legal arguments to judges, magistrates, and juries

Cross-examining witnesses

Winning court cases on behalf of their client
A solicitor will generally instruct a barrister. A solicitor will have dealt with the client and carried out all the behind-the-scenes investigation and preparation work. A barrister will then appear in Court.
Only barristers or qualified solicitor advocates can represent clients in the UK's higher courts. This can include the Crown Court, High Court, and the Supreme Court.
Barristers must have been called to the bar and are regulated by the Bar Standards Board (BSB). The BSB determines how barristers should act and work. They must uphold a certain strict standard of conduct, including client confidentiality and maintaining a position of independence.
Barristers and the Public Access Scheme
An individual can instruct a barrister without liaising with a solicitor first.
The Public Access Scheme was launched in 2004, and this means that a layperson can hire the services of a barrister directly.
After being appointed, a barrister may decide that your case could benefit from a solicitor's services. Not all barristers are eligible to take on Public Access work as they will need to have completed a training programme first.
The Public Access Scheme could reduce costs for the client as they mostly will not have to pay for a solicitor and a barrister. However, it does mean that they will have to carry out a vast amount of the work themselves. This will include issuing proceedings, investigating, and appointing expert witnesses.  
What does a barrister do?
Attend Court
Barristers in England & Wales are hired by solicitors to argue cases in Court. They will only become involved once advocacy before a judge is required.
In Court, the barrister will argue their client's case. This will involve presenting any evidence, examining and cross-examining witnesses and the opposing party. After which they will provide their full reasoning why the judge or jury should rule in their favour.
They will then negotiate a settlement with the other side.
Specialists
Barristers will usually specialise in a chosen area of law. These areas can include:
Written opinions
Barristers can often be used to provide detailed written opinions on how they feel a case would fare if it went to trial. This can be used to gauge the level of risk if a client is concerned about the perils associated with a trial hearing.  
Key Takeaway
Lawyers practising within the UK will have gone through continued specialist training and education. You can, therefore, be assured that you will receive expert quality instruction and representation.
We often encounter many events and experiences throughout our lives that need the proficiency of an authorised professional. It is not uncommon for us all to need to call on the guidance of a solicitor or barrister.
If you find yourself needing advice or legal assistance, then get in touch, and we will match you with the right lawyer to suit your specific needs.
Do you need a Lawyer?
Find Solicitors, Lawyers and Law Firms in the UK with Qredible
Find a Lawyer near me