If you have received a service from a solicitor and are unhappy with it, there exists a procedure for complaints to try and resolve your issue. Let us take a look at ways in which you can handle a solicitor complaint to reach a resolution that you are happy with.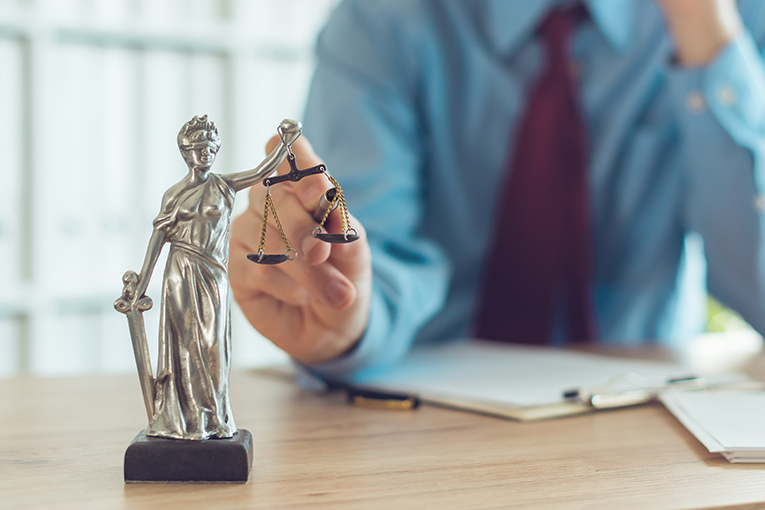 First steps in complaining
To begin your complaint, every solicitor firm in England and Wales will have its own complaints procedure. This is where you should begin. Ask your solicitor for a copy of their complaint policy and procedure. For many solicitors, this document may already be available on their website. Every company is obliged to have a written complaints policy, and they must issue you a copy when you request it. 
There are some instances in which this first step is not appropriate. This applies to circumstances in which you believe that the solicitor has given you negligent advice. If this is the case, you must consult another solicitor to discuss pursuing a compensation claim. Every solicitor firm is required to have insurance to cover a potential compensation claim. 
Your solicitor cannot charge you for using their complaints service. However, if your complaint is regarding a bill and it goes to court to be assessed, you might need to pay court fees. 
Next Steps
When you raise a complaint with your solicitor, you need to make sure that you:
make the complaint as soon as you can after the issue has arisen

be clear about the issue and what resolution you seek

allow them a maximum of eight weeks for their resolution
When raising a complaint, you should write a formal letter. There are templates available from the Legal Ombudsman website. 
Legal Ombudsman
If you have submitted a complaint to a solicitor about their poor service, you must allow them time to respond to the complaint. If they have not responded within eight weeks, or if you are not satisfied with the resolution, you should contact the Legal Ombudsman. 
The Legal Ombudsman is there to handle complaints about poor service, including unclear or delayed communication, bill related problems, or the loss of any documents. 
The Legal Ombudsman is easy to contact. You can:
You will be given a reference number, and the ombudsman will ensure that your complaint case is passed on for an assessment with a member of the investigation team. 
The Legal Ombudsman service does not deal with all solicitor complaints. They primarily deal with complaints involving poor service. If your complaint does not fall into this category, you can still make a complaint through the Solicitors Regulation Authority.
The Solicitors Regulation Authority (SRA)
The Solicitors Regulation Authority is the Law Society's regulatory body in England and Wales. The SRA regulates more than 100,000 solicitors. Serious complaints are referred to the SRA, and they can suspend solicitors, levy fines, and in severe cases, the solicitor can be struck off. 
The mandatory principles of the SRA and the increase in compliance officers have meant that there has been a huge increase in the number of complaints between solicitors. 
SRA's Principles
The SRA has ten mandatory principles for solicitors. They must:
act with the utmost integrity

uphold the proper administration of justice and the rule of law

remain independent without compromise

act in the client's best interests

ensure clients receive correct service standard 

maintain public trust in themselves and the legal profession in general

fulfil regulatory and legal obligations, working with ombudsmen and regulators in a co-operative, timely, and open manner

ensure there are sound risk and financial management principles I how they operate in terms of their role and business

work in a way that ensures equal opportunities are available for all and in respecting diversity

protect client's assets and money
Raising a complaint with the SRA
The SRA primarily deals with complaints and issues surround the conduct and behaviour of a solicitor. They can act when a solicitor:
lies or is dishonest

steals from clients

commits fraud

discriminates

closes down without informing customers

alternatively, breaks the SRA's principles in any other way as mentioned above. 
Contacting the SRA
You can contact the SRA:
When reporting a solicitor, you must specify your concerns very clearly. Additionally, you should identify any individuals that you consider to be responsible. Lastly, you must attach evidence to support your complaint if you have any.
Key Takeaway 
Having any reason to complain to or about a solicitor can be a very stressful time. People generally only use solicitors in times that are already stress points in their lives such as moving home, dealing with a death, going to court for an alleged crime, and divorce proceedings, amongst other things. 
The last thing that anyone wants it to have to deal with a solicitor that does not meet their expectations in any way. The good news is that there are ways to get support and help with such complaints, as outlined here. 
The Steps in Sum
Ask the solicitor for their complaints procedure and follow the recommendations

If you are not happy with their resolution (if one is given) contact 

the Legal Ombudsman for complaints regarding

work you have been unhappy with

billing problems

lost papers or documents

delays 

The Solicitors Regulation Authority for complaints regarding

fraudulent activity

dishonesty

discrimination

the closure of a firm

breaching any other of the SRA's principles as outlined above
With most complaints about solicitors, they are resolved between the complainant and the solicitor. However, do not hesitate to raise your complaint with either the ombudsman or SRA if this does not happen.
They are there to protect and support the public in the legal field.
Remember to choose a solicitor that is regulated by the relevant bodies. Find a regulated solicitor now on Qredible.co.uk.
Do you need a Lawyer?
Find Solicitors, Lawyers and Law Firms in the UK with Qredible
Find a Lawyer near me