Buying a new property can be a stressful but exciting time. You are no doubt thrilled about the prospect of getting into your new abode and making it your own space.
However, with the average house sale taking more than eight weeks, delays can be frustrating and upsetting.
Read on for all you need to know about conveyancing, how long it takes and the delays you could encounter.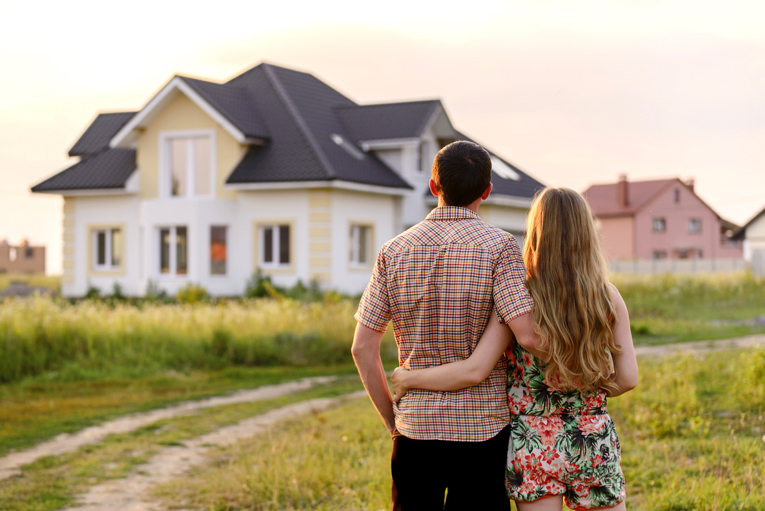 What is conveyancing?
Conveyancing refers to the legal and administrative work needed to transfer ownership of land or a building from one person to another. 
The process commences once your offer on a property has been accepted. It will end once the final contracts are signed and the money transferred to finalise the purchase. 
Legally, the process does not need to be carried out by a solicitor or licensed conveyancer. However, buying a house will likely be the most expensive purchase you will ever make. So, do you really want to take a risk?
Conveyancing can be an exceptionally complicated and laborious process. It requires numerous checks into the property's ownership, status, and history. All this could have a bearing on your rights and responsibilities as the future owner. Any errors arising from a DIY conveyance can leave you open to being sued by other parties and having to pay out compensation. 
So you should find a specialist conveyancer who is regulated by either the Solicitors Regulation Authority (SRA) or the Council for Licensed Conveyancers (CLC).
How long does conveyancing take?
Many things can affect the time it takes to process the purchasing of a house. However, key delays are often during the conveyancing process. 
Here is what is involved and how it determines the speed at which you can take ownership of your new dwelling. 
The overall conveyancing process
The average conveyance takes between 8 and 12 weeks from instructing your professional to receiving your new keys. However, this can be reduced if the process is straightforward, and you have all your ducks in a row. 
So where possible, make sure you get the ball rolling with your mortgage application as soon as possible to prevent unwarranted delays.
 In some instances, the process is not as straightforward, involving complicated searches, the results of which can uncover unexpected problems. 
When further work is required, this can push the completion and purchase dates back until all issues are resolved. It is, therefore, best to err on the side of caution with your timescales to avoid disappointment.  
Who deals with the legal documents?
A licensed conveyancer will deal with all official contracts and documents as part of their service. They will also provide legal advice and guidance where necessary. 
These documents will include:
The contract pack obtained from the seller's solicitor 

Your mortgage offer (including its terms and conditions)
Can the property survey cause conveyancing delays?
Yes. Even when the survey is seemingly straightforward, it can result in delays. Any property survey can uncover issues that need to be reviewed and investigated before the process can continue. It is not uncommon for surveyor's reports to contain addendums specific to the conveyancing process. They can reference issues such as building control and planning concerns.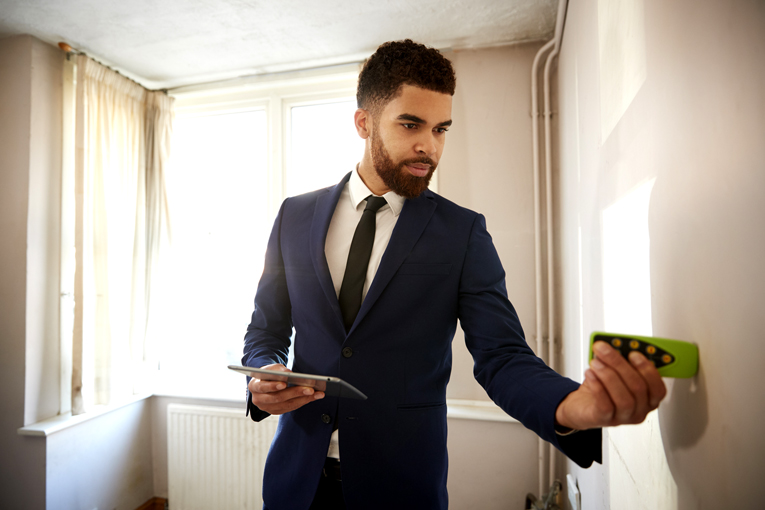 Who deals with the property searches?
A crucial part of a conveyancer's responsibility is to carry out essential searches on the property and the surrounding grounds. 
The number of searches and the complexity of work needed will depend on varying factors. This could include the type of property (e.g. whether freehold or leasehold). 
In general, the searches are conducted via the local authority. The key searches needed will likely include:
 Local authority searches

Land registry searches
Environmental searches
Water-authority searches
Location-specific searches
Chancel repair searches
What does a conveyancer do after the searches?
Once the searches have been completed and any issues are ironed out, you can proceed into the final stages of the purchase. At this point, your conveyancer will agree on a completion date with the other side. 
The conveyancer will oversee the signing and exchanging of the contracts by the solicitors, and this ensures that the sale becomes legally binding. They will also administer the transfer of the property deposit to the vendor's solicitor. 
You will need to sign a completion statement and the property transfer deed, which your conveyancer will also send to the seller's representative.
 Following this, your conveyancer will also speak to your mortgage lender and arrange the release of funds in conjunction with the completion date.
At this point, the property is legally yours! Nevertheless, your conveyancer still has more work to do. 
Further requirements include:
Checking for receipt of the property's title deeds and completed transfer deed

Confirming that any existing mortgages against the property have been repaid

Formally registering the transfer of title with the Land Registry

Arranging the payment and tax return to be submitted to HMRC. This is only applicable in purchases where Stamp Duty Land Tax applies.
How long will conveyancing take without a chain?
Each conveyancing process is different. The average length is around 12 weeks, but sometimes simple transactions can be as quick as four weeks.
The shorter the chain, the fewer delays you will likely encounter. However, it is essential to bear in mind that even without a chain, there are still several factors that can cause setbacks. 
Therefore it is rarely possible to put a timeframe on how long conveyancing will take, whether with or without a chain. 
Are you buying a property?
What can cause delays in the conveyancing process?
When buying or selling a property, you will likely face several hindrances. It is a complex legal process, and a lot of patience and tolerance is required.
Some of the most common setbacks can include: 
Problems with the property title, such as missing deeds on an unregistered property

Further information is needed about a leasehold purchase

Problems with the buyer's mortgage. Examples can include a change of circumstances, difficulties with valuations or incorrect information being exchanged

A cash buyer needs to wait for funds from an investment

Buying or selling a property in shared ownership

Purchasing a new build property that is not yet finished

A probate sale where the Personal Representative has not received a Grant of Probate / Grant of Letters of Administration

Property searches. In general, some local authorities respond to applications quicker than others

A building survey uncovering problems with a property
Key Takeaway
No two properties are the same, so no two purchasing processes will be identical. Most people will only buy a few homes within their lifetime. So it is vital to safeguard any purchases both legally and financially.
If you are looking to move on from your current abode, then we recommend you instruct a professional residential conveyancing solicitor to help steer you through what can be a complicated process.
Contact us today for more advice and expert guidance.
Do you need a Lawyer?
Find Solicitors, Lawyers and Law Firms in the UK with Qredible
Find a Lawyer near me