The death of a loved one is always a stressful and upsetting time. Aside from the emotional distress, there is the complexity of dealing with their financial estate and Will.
You may have heard the term probate but are unfamiliar with what it means. Read on for a rundown on the probate process, and everything you need to know about administering someone's monetary affairs.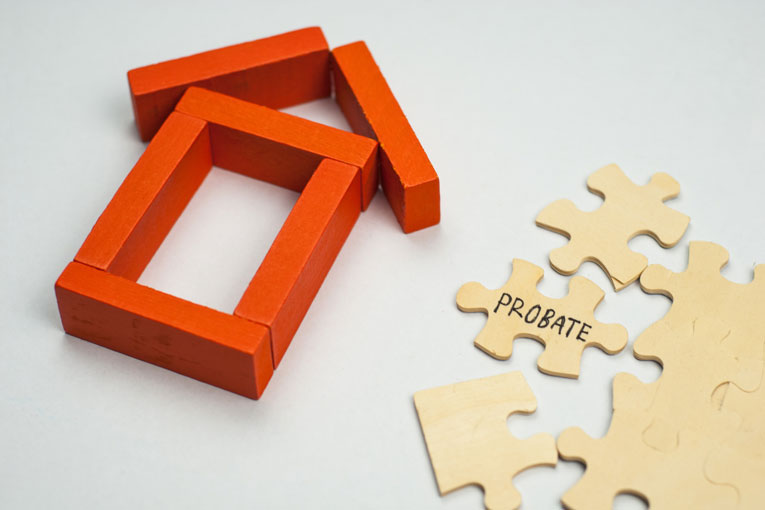 What is probate?
The term probate refers to the list of duties that need completing to finalise the estate of the deceased.
This can include arranging their existing money, assets, and possessions. Then distributing these belongings as inheritance, as well as paying any outstanding debts, taxes, and bills.
If a Will has been left, then the deceased will usually have named a person to oversee their estate. This chosen individual is known as an executor of the Will.
What is a grant of probate?
The process of applying for the legal right to deal with someone's estate, following death, is called 'applying for probate'.
If the deceased left a Will, then the document confirming your right to deal with their estate is known as a Grant Of Probate.
If there is no Will, then you will be issued with a certificate called 'letters of administration'.
Is probate always needed?
There are instances when probate is not necessary. You may not require a probate if the person who died:
Had joint ownership of their estate. Their possessions will be automatically passed to the surviving parties

If the deceased had no other possessions aside from savings or premium bonds
Who can apply for probate?
Only specific people can apply for probate to deal with the estate of a person who has died.
If there is a Will
You can apply for probate if you are named in a Will as the executor. You will need the original Will document to apply, and you will receive a Grant Of Probate by return.
If there is no Will
It will be the administrator who deals with the estate. You can apply to be the administrator if you are related to the deceased in any of the following ways:
The spouse

A civil partner

A child
Instead of a Will, you will be issued with 'letters of administration' instead of a Grant of Probate certificate.
What is the full probate process?
Every estate is different, and the procedure can vary depending on any specific instructions left in the Will.
However, the necessary process is as follows:
The executor needs to collect full information and details about the deceased's assets and debts.

They must apply for a Grant Of Probate.

The executor must pay any applicable inheritance tax to HM Revenue & Customs (HMRC). If there is tax to pay, then the executor will generally have to pay some of what is owed before getting probate.

The executor will receive a Grant Of Probate.

Any outstanding property, such as houses and cars, should be liquidated where necessary. This should be done before the executor repays any outstanding debts on behalf of the deceased.

The remainder of the assets or estate is distributed according to instructions set out in the Will.
How long does the probate process take?
Probate can be a very lengthy process with even the most straightforward estates taking in the region of 12 months to finalise.
International or cross-border probate cases can take much longer, often up to two years to complete.
What if the executor is unable to fulfil their duties for probate?
Sometimes an executor is unable to apply for probate. Examples of this can include:
That the executor has also died

That the executor lacks mental capacity
In these instances, a replacement executor needs to act and apply for probate in their place.
How do I apply for probate?
You can either apply for probate yourself or hire a solicitor or probate specialist to act on your behalf.
You can either apply for probate online or by post. When applying by post, there are two separate forms:
Application form PA1P if there is a Will
Application form PA1A if there is no Will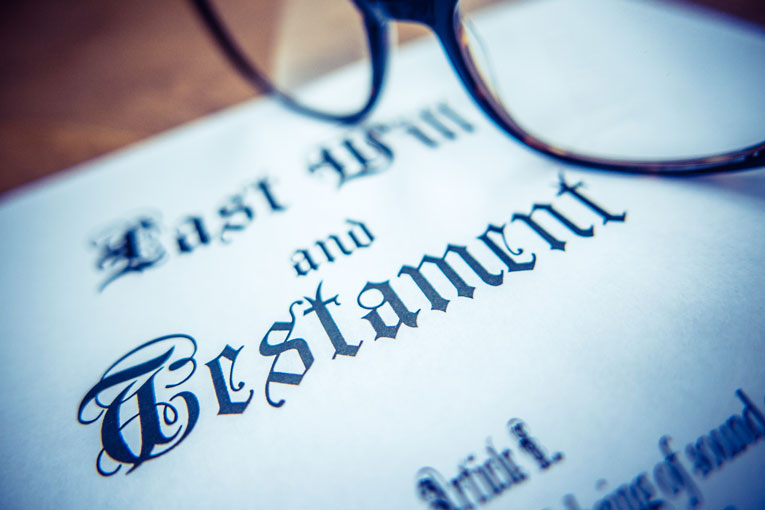 How much does the application for probate cost?
The fees for an application vary depending on the size of the estate.
The application fee is £215 if the estate is valued over £5,000

If the estate is valued under £5,000, there is no fee
You will probably require multiple copies of the probate certificate to send to various organisations. Additional copies cost £1.50.
Should I use a probate specialist?
Probate can be a complicated and lengthy process. Many find it easier to hire the services of a legal expert or probate solicitor to take over the handling of proceedings. This can be especially useful if you are still dealing with the death of a loved one.
You may want to consider using a probate specialist in the following circumstances:
If the value of the property is over the Inheritance Tax Threshold

If there is no known Will

If there are doubts about the validity of the Will

If someone has claimed the estate or is disputing the Will

If the estate has complicated arrangements such as assets being held in a trust

If the estate is bankrupt or insolvent

If there are concerns about the estate being bankrupt or insolvent

If the estate involves assets abroad or foreign property

If the deceased previously lived outside the UK for tax purposes
How much do probate specialists cost?
A probate specialist may not be as expensive as you anticipate. Plus the benefits of having an expert take charge of dealing with such complicated and protracted legal matters can often be worth every penny!
There are various ways that probate specialists arrange their fees, and these can include:
Hourly rates

A fee calculated on the value of the estate. This can often be between 1% and 5% plus VAT

A fixed fee
When asking for information about the fees, it is essential to remember that there may be disbursement costs also.
These supplementary costs could be:
Probate application charges

The costs for certified copies of certain documents

Estate administration charges

Valuation and property conveyancing fees
Can a Will be challenged?
A Will can be challenged, but you will need to have due cause for doing so.
You can contest a Will under the following grounds:
If you think the Will does not truly reflect the deceased's intentions for their estate

If you think the Will is invalid

If you suspect the Will is forged

If the deceased lacked mental capacity when writing their Will

If the deceased was under the influence when writing their Will

You were financially dependent on the deceased, but the Will does not provide for you (as required by the Inheritance Act)
Key Takeaway
Probate and administering estates can be a complicated and very lengthy process. This can be further exacerbated when disputes or complications arise.
When dealing with the possessions and the last wishes of a loved one, you want to get it right. So, if you are in doubt or concerned about how to proceed with probate, we always recommend getting advice.
Get in touch today for professional probate guidance. Contact a probate solicitor now.
Do you need a Lawyer?
Find Solicitors, Lawyers and Law Firms in the UK with Qredible
Find a Lawyer near me