An occupation order is an order from the court which specifies who can live in the family home. It can also determine who can enter the surrounding area to your family home. This type of order is usually only in place for a short amount of time, generally around six months, although it may be possible to renew an order in certain circumstances.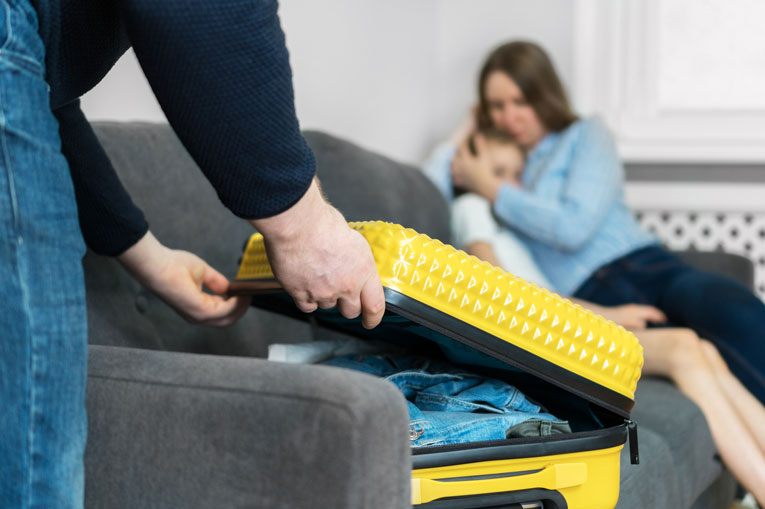 What is an occupation order?
In the UK, an occupation order is a form of injunction that gives a person a right to live in a home. An occupation order is helpful in domestic abuse cases as it can be used as an alternative to a non-molestation order. 
An occupation order aims to regulate the occupation of the home in which a family lives. The order specifies who can and cannot live in the house and who can enter the surrounding areas. An occupation order can be put in place to exclude certain people from the household too.
A person can use their rights to stay in their home; the order can also outline who is responsible for paying the mortgage and bills.
An occupation order generally lasts up to 6 months but can be extended or renewed if required, but only if there are exceptional circumstances in place.
How to apply for an occupation order?
Occupation orders can make a massive difference to the lives of those who are affected by needing to have an occupation order in place. 
Judges do not take them lightly. 
If you want to apply for an occupation order, you will have to meet specific requirements before the courts see your case. If you want to apply for an occupation order, three conditions must be met. 
The requirements are as follows:
The applicant should have a legal or contractual reason to be in the property or a right to occupy. Included in this are times when the applicant is not named as a legal owner of the property, however, may have 'Matrimonial Home Rights' due to their marriage.

The property has been or is currently the home of both parties and was supposed to be used as their family home.

The parties must have an association to each other, as set out within S62-S63 of the Family Law Act 1996, for example, spouse, civil partner, cohabitation, relatives, engaged couple, had a significant intimate relationship with each other.
How will the courts come to their final decision?
When making an application under the Family Law Act for an occupation order, the court will consider something called the balance of harm test. The court has to balance the harm that is likely to be suffered by the applicant or child. 
If there is no occupation order in place, and it looks as if someone is likely to incur significant harm; as a result, the order must be made. Unless it can be proven that if the court were to grant the order, the respondent would suffer more significant harm. Even if this test fails, the court does still have the discretion to make an order anyway. 
When deciding if the court should grant an occupation order, the court will consider the housing needs and financial circumstances of the parties and children. The courts will also discuss the mental health and wellbeing of all parties involved. If it can be proven that not having an occupation order in place will likely cause emotional harm and distress, the order may be granted.
How long does it take to have an occupation order put in place?
In cases where there is an immediate risk of danger anticipated, an application to the court can be made on the same day without all parties needing to be there. The court will consider whether you are at risk of significant harm; the court may prevent or deter you from applying for an occupation order if it seems like this could increase your risk of harm.
If the court grants an occupation 'without notice' order, you will need to return to court for a full hearing once the order has been issued without notice. If there are other legal family proceedings taking place, the court may want to hear the whole case together. 
However, an emergency order can still be granted; you will need to return to court for the full hearing. Once an application has been made, it can be heard in court as soon as 24 hours after the application was made. However, in most cases, if there is no risk of immediate danger, there may be a short wait.
How much does an occupation order cost?
There is no fee needed to apply for an occupation order. However, if you are using a solicitor to assist with your application, you should discuss this with your solicitor as they may expect you to pay solicitors fees.
It is recommended that you seek legal advice before going through the process of applying for an occupation order. If you wish to apply for an occupation order because of domestic abuse, you may be able to receive support from an IDVA (Independent Domestic Violence Advocate) or an outreach worker. These support workers often work for the local authority or a local charity. A support worker can support you through legal proceedings for domestic violence, and it can be beneficial to have someone with you guiding you through the process.
Who owns the house in question? 
You will have to show evidence of your connection to the property that you wish to be included in the occupation order. You do not need to own currently or previously owned the house. If you are living as a married couple in the house that is owned or rented and you are living in it, you may be able to apply for an occupation order. 
As well as this, if your ex-spouse is the owner of the home or a tenant, you may be able to apply for an occupation order.
Key Takeaway
The type of occupational order you can apply for, the validity period of the order and other factors the court will consider depending on the legal rights of you and your abuser in the house. 
If appropriate, the court can make non-concession orders and occupation orders. Before applying, we strongly recommend that you seek legal advice. Contact a family law solicitor now!
Do you need a Lawyer?
Find Solicitors, Lawyers and Law Firms in the UK with Qredible
Find a Lawyer near me