If you are looking to buy your first home or want to move home, you might have come across the phrase 'indemnity insurance'. Many people have encountered this term, but quite a few do not understand its meaning or whether they need it. Firstly, let us break down the jargon and take a look at what indemnity insurance is.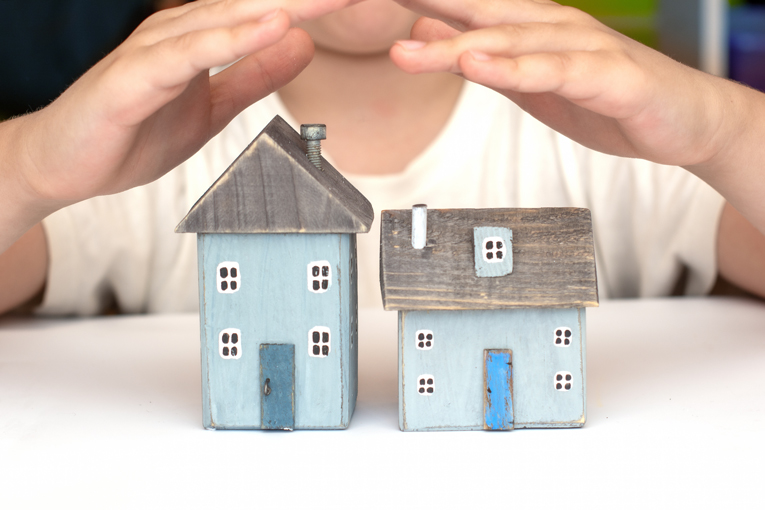 Indemnity Insurance – what is it?
Indemnity insurance, you may have guessed, is a type of insurance. It offers protection to sellers during conveyancing transactions. It covers the seller should there be a defect with the property that later could give rise to legal action. A seller can take out an indemnity insurance policy which would cover any cost implications should a buyer put in a claim against the property. Indemnity insurance has a one-off fee and never expires. 
Indemnity insurance is not just limited to sellers. Buyers can purchase a policy instead of rectifying defects in a property. Instead of asking their seller to rectify a problem, a buyer takes out an insurance policy to ensure that the mortgage application progresses smoothly if they are satisfied with the property otherwise. This insurance will cover both the mortgage lender and the buyer if the property loses value due to the defect. The policy usually covers issues that tend to be very low risk in terms of diminishing the property's value, but if there were a loss, it would likely be significant. 
What does an

Indemnity Insurance

cover?
Indemnity insurance covers lots of different risks. These include planning permission problems, incomplete installation certificates, or any building regulation documents that are missing.  
Some of the most common policies for indemnity insurance include:
This type of policy would cover times where there has been building work completed either by a previous owner or you, but where there is no evidence of planning permission.
If there is incomplete or missing paperwork for building regulations, this type of policy will cover any costs that would incur should there be a need to remove, correct, or alter any unregulated work.
When a property title has a restrictive covenant included (such as extension building restrictions) that has been breached, this policy will cover costs. These costs would include loss in value of the property and legal expenses in fighting against a covenant. 
Liability for Chancel Repair
This is a specific indemnity insurance policy type for owners who live in a parochial church council boundary. It protects homeowners against paying church repair costs. 
Access Rights (Easement Absence)
If you need to use neighbouring land to access part of your property (for example, if there is a problem with drainage), this policy will cover legal costs in the event a neighbour prevents such access.
This policy applies when the deeds documents for a single property are in the Land Registry entry, yet they have not been provided and might contain unclarified or unknown matters. 
This is a specific policy whereby part of a property has been built within a three-metre distance of or directly above a sewer when there is no build-over agreement in place from the water authority. 
This means that some of the lands that have come with the property have a title that is possessory only. There is no evidence in the Land Registry that it is legally owned as a part of the property. This insurance will cover a financial loss if someone claims the land from the 'owner'. 
All the risks are usually small. If not, it would be challenging to take out indemnity insurance policies against them. Sellers are usually responsible for the cost and arrangement of the insurance. However, if they do not agree to do this, the buyer must pay for it as mortgage lenders require insurance to cover potential losses. 
The Cost of Indemnity Insurance Policies
The insurance premiums are not usually too expensive for most cases of indemnity. They are calculated on a scale, depending on how much the property is worth. They are not dependent on the risk level. The policies can cost anywhere from £20 up to around £500. Some non-standard policies can cost more than this. Policies for building regulation and lack of planning permission tend to be at the upper end of the scale, whereas chancel repairs tend to be at the lower end. 
Indemnity insurance is usually from specialist providers. As a result, it is unlikely that you will be able to search for deals and better offers or even negotiate a price. Solicitors can also charge an arrangement fee if they organise the insurance on your behalf. However, the good thing with indemnity insurance policies is that they are life-long and do not require yearly premiums. Future owners are covered too. 
Do you need an Indemnity Insurance Policy?
Indemnity insurance is a relatively inexpensive way of protecting both the seller and buyer from liability in the future. They also reduce delays in the sale if paperwork is missing. Many mortgage lenders and solicitors insist on an indemnity insurance policy being in place before a sale goes through.
Indemnity insurance should be obtained only when there are an apparent defect and/or risks which the Conveyancing solicitors cannot resolve. Indemnity insurance should be used as a last resort. Resolving any issues that have arisen should be the main aim when buying property. Having said that, it is often quicker than resolving a defect, and cheaper too.
Conveyancing solicitors can help find specialist providers should you wish to take out a policy. Buyers sometimes pay the fees for the policy as they are the beneficiaries should any issues arise in the future. Sellers also pay sometimes if it is their paperwork or lack of permissions that are hindering or slowing the sale. It is essential, however, that potential buyers also discuss the risks of taking out an indemnity insurance policy. 
Processes with known defects
Usually, the buyer's solicitor raises queries on the title. This might lead to the revelation of defects such as a lack of planning permission, failure in not having followed building regulations, or inaccessible public right of way, for example. The seller's solicitor will then discuss the defect with the seller and try to settle the issue to meet the buyer's requirements before they exchange contracts. If the problem relates to a right of way, this can be resolved by looking at the Title Deeds and confirm or deny its existence and providing supporting information from neighbours as to the accessibility of the right of way. 
If the extra information is enough to satisfy the buyer and their solicitor, they can continue with the sale and give a Certificate of Title to the lender and make the mortgage fund request. However, should they not be satisfied, they might go on to insist on having indemnity insurance for the protection of both the buyer and the mortgage lender. The Council of Mortgage Lenders has a handbook in which all the indemnity insurance requirements are clearly outlined, stating what they should accept and what needs further action from the lender. 
Not all defects on the title or property are accepted for indemnity insurance. At times, the lender and buyer might not accept the insurance. They may seek alternatives instead. This could be retrospective planning permission. 
Policy Clauses
There are clauses in all indemnity insurance policies, which mean that it will not be valid if a third party becomes aware of the problem. For example, if a policy were taken out due to a lack of planning permission for an extension and the owners then sought retrospective permission, the insurance would be invalid even in the instance the planning permission was not granted. All plans for the property should be discussed with a conveyancer if you wish to know whether indemnity insurance is appropriate. 
Accepting or agreeing to Purchase Indemnity Insurance
Before any agreement or purchase is made, you need to speak to your conveyancing solicitor or property lawyer to ensure you understand the risks. It does not mean that any defects themselves will be remedied, it merely provides financial coverage or compensation should there be a claim in the future. 
Your policy needs to be 'fit for purpose', and this is why it is recommended that your conveyancing solicitor checks each condition for clarity and transparency, making sure that you are aware of anything that may invalidate it. For instance, mentioning the policy's existence to third parties is a typical condition (as referred to above).
Key Takeaway
If you are considering whether indemnity insurance is right for you, it is crucial to involve your conveyancing solicitor in the process. They are the experts when it comes to knowing about what needs insuring and other ways in which defects in title deeds or otherwise can be resolved. As mentioned, it is vital to consider the clauses and risks undertaken when deciding between taking out indemnity insurance or not taking it out. 
Do you need a Lawyer?
Find Solicitors, Lawyers and Law Firms in the UK with Qredible
Find a Lawyer near me