Divorce proceedings are comprised of many complicated applications and steps. In the United Kingdom, the decree nisi and the decree absolute comprise two of the most critical steps in successfully ending a marriage. Understanding the distinctions between these two steps, what they entail, and how they are obtained is critical in the success of your separation.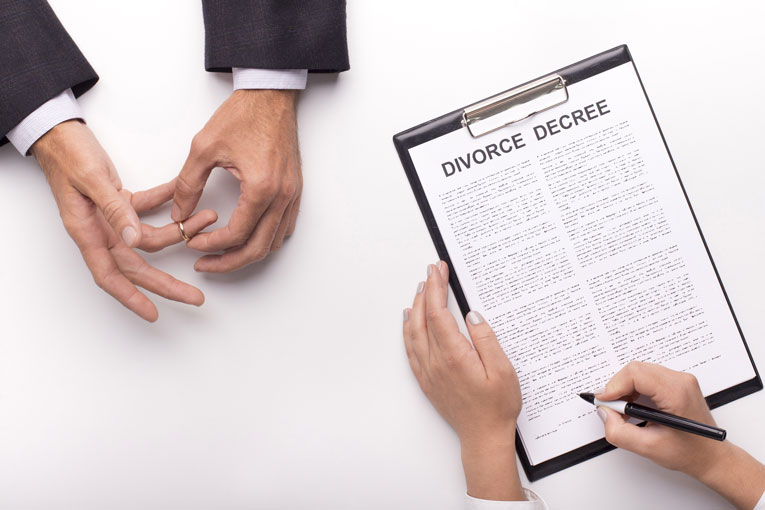 What is a Decree Nisi?
A decree nisi is a provisional notice providing intent of divorce notification. It confirms that an individual is seeking a divorce and is entitled to bring the marriage to a close. It can only be fully granted when the court is satisfied that the individual petitioning for it has met the legal and procedural requirements to be granted a divorce. 
There are five critical statement forms; applicants must select the form that most aptly describes the grounds under which they are applying for a divorce. 
The five options include
Desertion

Two years separation (with mutual consent)

Five years separation (even if one partner disagrees). 
In the application, there must also be a copy of your partner's response to the divorce petition. 
Although the rejection of decree nisi is relatively uncommon, it is still a possibility. If your application is rejected, you will be sent a "notice of refusal of judge's certificate" form. Guidance on any next steps required is attached to this document. For example, often, a judge will require more evidence or information about your situation.  
 It is essential to recognise that even when successfully obtained, a decree nisi does NOT equate to the absolution of a marriage. It IS a critical first step in the divorce process, without which neither a final financial order nor decree absolute can be petitioned for. 
However, the decree absolute is the step required to turn a marriage into a divorce in the eyes of the law.  
To apply for a decree nisi in the United Kingdom, see here. 
Be aware that there is a court fee of £550 set by the government for all divorce proceedings. Alternatively, you can fill out a Fees Exemption Form at the time of submission.
What is a Decree Absolute?
The decree absolute is the final order which acts as the step in dissolving the marriage. It is the concluding step, such that once the document has been granted, the couple can officially be considered "divorced" in the eyes of the law. Without this step, neither partner is free to remarry under any circumstances.
The application for the decree absolute requires filling out a form giving notice of your intention to turn your granted decree nisi into something absolute. This is done through the Form D36. Following the completion of this online application, the court will check that all of the stipulations (i.e. time limits, reasonable cause to absolve) required for a finalised divorce have been successfully met. 
Decree absolutes can only be applied for six weeks and one day after the issue of the decree nisi. Any earlier than this and the application will be automatically rejected. 
Conversely, the application must be completed within 12 months of your decree nisi grant date, without which additional explanation and paperwork for the courts are necessary. 
Assuming you adhere to the time frames, once the courts receive the application, successful granting and approval are often finalised within three weeks. You and your partner will then receive physical decree absolutes posted to your permanent address. 
 It is imperative that once it is granted, your certificate of decree absolute is kept in a safe place. If you are ever required to show legal documentation of your concluded marriage, the original copy is required. 
Additionally, it is recommended that you retain a copy of your court-ordered number so that if you are ever to misplace this document, you can apply for another. 
To apply for a decree absolute via the Form D36 in the United Kingdom, see here. 
Key Takeaway
Deciding whether to divorce is a tough, complex, and a controversial subject. There are no right or wrong answers, nor are there any magical solutions. Find a family lawyer specialised in divorce proceedings to help with your case.
Do you need a Lawyer?
Find Solicitors, Lawyers and Law Firms in the UK with Qredible
Find a Lawyer near me