There was a recent news report in the Daily Mirror1 on a potential wrongful conviction, which helps to highlight the enormous damage that can be done to the lives of innocent people when our judiciary system fails someone. The BBC2 reported that between 2007 and 2017, 84 people were wrongly convicted in Northern Ireland alone, with charges ranging from murder to rape, with several of those wrongly imprisoned sentenced to serving life. Of those 84 people, half were imprisoned and, combined; they spent over 100 years.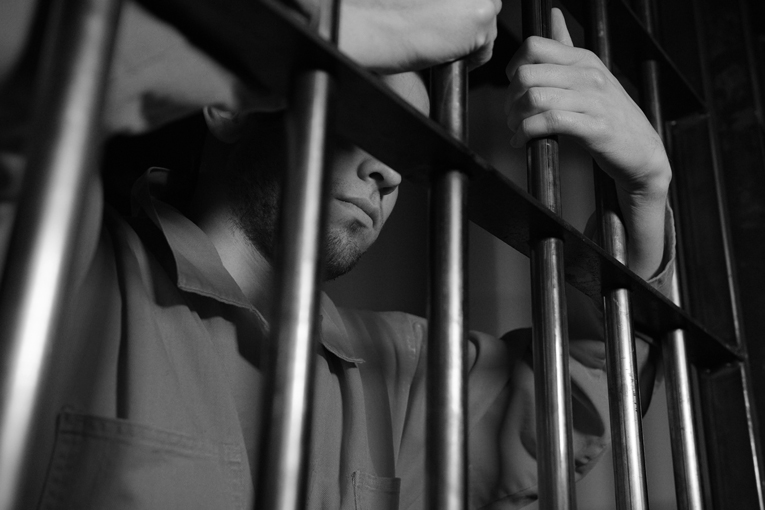 A wrongful conviction is termed a 'miscarriage of justice' and in the UK, in 2016, 171 cases were overturned, while in 2017 that number was 139. This situation is appreciably worse on the other side of the Atlantic where it is estimated that up to 10,000 people are wrongly convicted each year and that in the last 45 years, 340 people who were executed may well have been innocent.
What should you do if you have been wrongfully convicted?  
Within 28 days of the sentence being passed, you should submit your appeal to the Crown Court (on the basis your case was heard at the Crown Court). Please note that the 28 days begins on the day of your conviction, not the day of sentencing. If you miss the 28-day deadline, you can submit a request for a deadline extension, but unless there are very compelling extenuating circumstances, your request may well be denied, and you will have foregone your right to appeal.
Concerning the submission of the appeal, if your barrister feels there is a reasonable chance of success, they can submit the appeal on your behalf. In the event they feel success would be unlikely, you can still ask their advice, through your solicitor, and then submit the appeal yourself.
How do you prove you have been wrongly convicted?
In legal terms, if you feel you have been wrongly convicted, then your conviction must be proven to be unsafe. The mistake many appellants make is assuming that the Court of Appeal is a 'retrial' court. It is not, and any appeal that re-presents the original evidence will be unsuccessful. 
The courts of law do not work the way the medical field does, and while you can ask for a second opinion if you do not like a medical diagnosis, you cannot ask for a second opinion on your conviction. 
The fact that your conviction is based on the deliberation of twelve of your peers negates the need for a 'second opinion'.
Consequently, for a successful appeal and to prove your conviction is unsafe, you have to introduce new evidence that was not available or was not used, in your original trial, or you have to prove that there was a significant error in the court proceedings. As an example, you could appeal on the grounds that your barrister failed to introduce a critical piece of evidence.
How do you know if you can appeal against your sentence?
When you submit your appeal to the Crown Court, this appeal is sent to the Appeals Court where it will be looked at by a single, solitary judge. This judge will then decide whether or not you will be granted the right for your appeal to be held in court. If you require legal aid, then this can be provided depending on your circumstances. If the judge feels there is insufficient reason to allow you to appeal, you may still be allowed to appeal, but you will likely have to bear all the costs and that legal aid would not be available. You will be notified in writing as to whether you have been granted the right to appeal or not.
What happens if I can appeal my conviction?
If you are successful and given the right to appeal, you will have your case reheard, this time in the Court of Appeal. The system is no different to that in the Crown Court, other than there will be three judges sitting instead of one, and these three judges stand in the place of the original jury.
 Besides, the judges will have been provided with what is referred to as 'skeleton arguments', so they will have been brought up to speed on the original case. Your barrister will be able to then focus on the new evidence or the highlighting of where there were previous errors made with your defence. You do not have to use the same barrister if you feel you were let down by your original barrister.
The judges will then hear the newly presented evidence and, based on what they have to take into consideration, they may either make a decision that day, or they will advise you by post at a later date.
What happens if I win my appeal?
If you are successful with your appeal, your conviction may automatically be quashed, together with any public orders that may have been made against you at the same time. However, judges may rule that your conviction was unsafe, but they have the right to order a full retrial.
Is it the end of the road if I lose my appeal? 
The short answer is no. If you are unsuccessful with your appeal, you may apply to the Criminal Cases Review Commission. In that event, we recommend you seek further help from your solicitor and barrister.
Key Takeaway
Here at Qredible.co.uk, we know there is little that can be worse than being wrongly convicted of a crime you did not commit. While you should appeal any conviction within 28 days of the verdict, you can still submit a request to appeal your conviction may years after your conviction if new evidence comes to light that could result in your sentence being overturned. 
If you have been wrongly convicted, even many years ago, and feel that this was a substantial miscarriage of justice, why not our criminal defence solicitors and they will be happy to discuss your case with you and advise you of your next move. 
Do you need a Lawyer?
Find Solicitors, Lawyers and Law Firms in the UK with Qredible
Find a Lawyer near me