People trafficking is not a new phenomenon. It is now a form of modern-day slavery. Those criminals perpetrating people trafficking do so for one principal reason. 
To force those who are trafficked to commit crimes, whether it is through the offer of sexual services, through the provision of manual labour where the principal employer pays ' gangmasters' and the gangmasters then 'pay' workers barely enough to buy food or clothing, retaining the lion's share of payments themselves. 
Finally, there is shoplifting and pickpocketing where trafficked individuals forced to hand over their 'spoils' to whoever is 'running them'. Trafficking includes children as well as adults.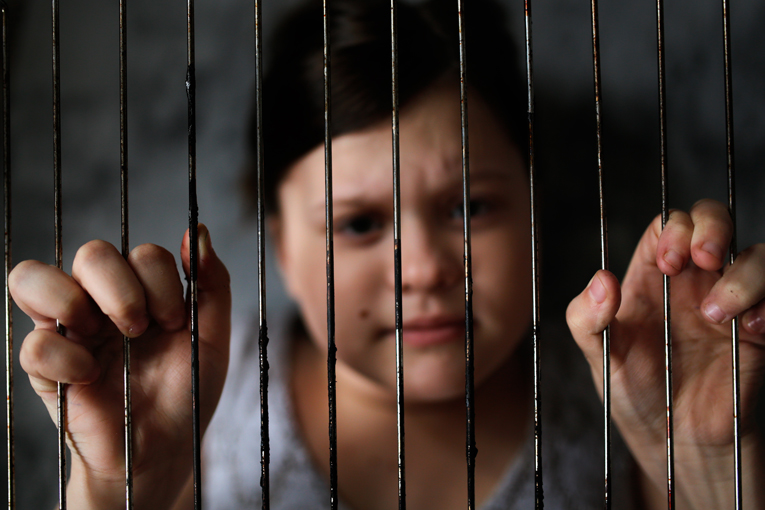 Trafficked individuals are breaking the law, though they do so predominantly under the threat of violence or physical harm while having the money they 'earn' held back along with their passports. Many of those illegally trafficked are unaware of their fate at the point of departure. 
They are aware that they are entering the UK illegally but believe payment of a fair wage and provision of decent accommodation while they pay off the cost of their trip, which will run into many thousands of pounds. 
Frequently, their passports are retained by the traffickers as a form of surety, ensuring their victims cannot legitimately return home.
This article concentrates not on the illegal activities of the traffickers, but on those persons trafficked. Despite changes to the law in the UK, there are still too many instances where trafficked persons are prosecuted for the crimes they have been committed and been caught in the process. 
Where does the law stand on offences committed by trafficked individuals?
The UK's Modern Slavery Act, introduced in 2015, includes Section 45. Section 45 implements the 'non-punishment' principle designed explicitly so that individuals bear no responsibility for crimes committed while under the control of other individuals. This is also in line with Article 26 of the Council of Europe Convention on Action Against Trafficking in Human Beings.
Guidelines for the Criminal Prosecution Service (CPS) indicates that individuals identified as victims of trafficking have a statutory defence and should, therefore, not be charged with any crime. However, with the number of trafficked individuals currently imprisoned after being charged, not prosecuted, with a criminal offence indicates that defence lawyers have insufficient knowledge on the subject. NGOs and specialist lawyers frequently identify numerous wrongfully convicted victims of trafficking in England's prisons and Young Offender Institutes.
Part of the problem is a lack of research and widely available information. There is no statistical reporting of the extent of trafficking where forced criminal activities are concerned. Within the UK's National Referral Mechanism (NRM), illegal trafficking is classed under the catchall category of 'labour exploitation'.
Investigations in 2019 revealed the following snapshots of the problem:
A leading 

criminal defence solicitor

maintained an average caseload of 50 cases involving trafficked individuals, 40 of which involved wrongful convictions

27 court cases for growing cannabis involving 38 Vietnamese victims of trafficking saw prison sentences passed despite there being clear indicators of trafficking, or police, judges and lawyers, mentioned trafficking

A Hales & Gelsthorpe study on the criminalisation of migrant women revealed the trafficking of 43 women out of a group of 103 incarcerated individuals before the implementation of the Modern Slavery Act

The charity Hope For Justice, which provides support to trafficked individuals, reported a 20% prosecution rate of trafficking victims.
With the introduction of the statutory defence for victims of trafficking greater onus has now been placed on the State. In contrast, multiple government incentives have sought to deal with this social problem. The problem lies with what has been implemented within international law failing to filter down to current victims, despite these being the 'most likely' cases for implementation of Section 45.
Regrettably, widespread ignorance of or understanding of Section 45 of the Modern Slavery Act, sees actions of the police completely ignore the statutory defence applied to clear victims of trafficking of any offence. Inspection of what is included in police training revealed a 40-minute e-learning module for rank-and-file officers, with only two references to Section 45. Additionally, this course is not compulsory. 
Specialist lawyers and NGOs involved with victims of trafficking have confirmed that many criminal defence lawyers are unaware of the Section 45 defence. In contrast, low-paid legal aid lawyers who are aware of their clients' trafficking plight, fail to make representation to the CPS to discontinue the prosecution. CPS lawyers themselves also have woefully limited knowledge of Section 45.
Even when police have identified criminals as victims of trafficking, they are still held in custody as they are seen as a potential flight risk. The evaluation time for their situation to be assessed effectively by CPS lawyers takes an average six months, often longer than any custodial sentence awarded for the crime committed. 
Once in court, many judges are ill-informed on the validity of Section 45 as a reason for the case to go no further and see trafficking as mitigation for the crime as opposed to a valid defence.
An independent review is currently being carried out to establish what is going wrong. Failure to see the effective implementation of Section 45 as a valid defence against prosecution for victims of trafficking will result in the same fate as that which has befallen refugees. 
In 1999 a statutory defence was introduced protecting refugees from criminal prosecution for immigration-related offences. 
Fifty years after the UK ratified the 1951 Refugee Convention, wrongful convictions remain too frequent. In 2012, the Criminal Cases Review Commission (CCRC) investigating potential miscarriages of justice, became concerned regarding 'widespread' wrongful convictions. The Chair noted that 'many hundreds' could remain unidentified. 
Sato, Hoyle and Speechley describe how the CCRC tried to tackle this as a systemic problem, contacting the CPS, the legal press, legal professional bodies and immigration services. However, the problem may persist as in 2018; the CCRC still refers cases to the Court of Appeal.
Many victims of trafficking are unaware of this country's legal system, but you may know someone who has been charged with a criminal offence, and you are also aware they have been a victim of trafficking. It may be that someone has approached you for help. Either way, here at Qredible.co.uk, we are not just aware of the laws surrounding victims of trafficking, our criminal law solicitors know precisely how they should be applied. If you feel someone you know could benefit from expert legal advice on matters relating to trafficking, please get in contact with us, and we will be glad to help in any way we can.
Do you need a Lawyer?
Find Solicitors, Lawyers and Law Firms in the UK with Qredible
Find a Lawyer near me