What is a Lasting Power of Attorney (LPA)?
A Lasting Power of Attorney is a legal contract permitting your designated person or persons (known as your 'attorneys') to make decisions on your behalf if you are unable to.
The inability to make decisions is known as being without 'mental capacity' and this is generally caused as a result of accident, illness or injury.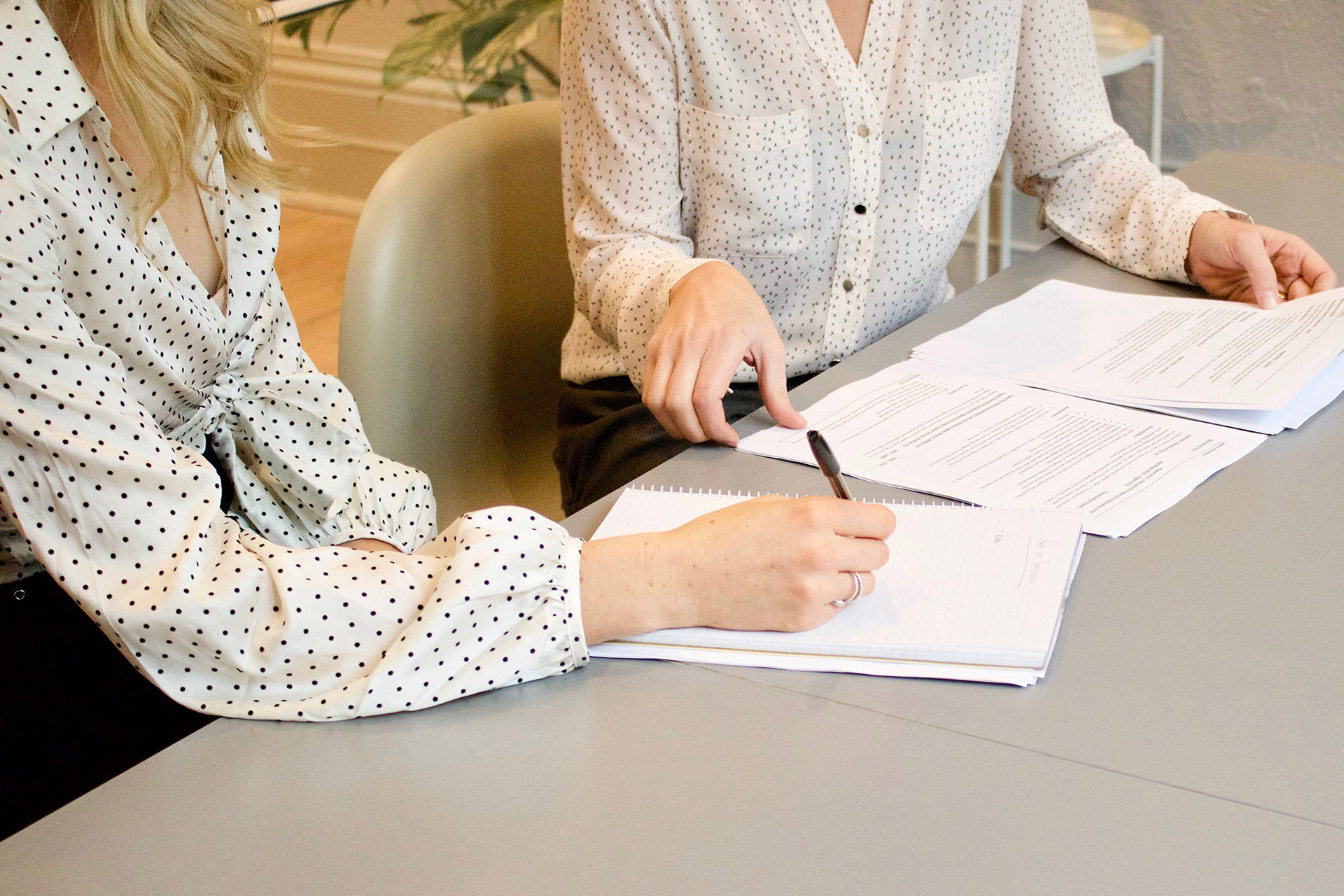 What is Mental Capacity?
Mental capacity refers to a person's ability to make sound decisions and to be able to communicate those decisions when they need to be made.
Some examples of not having mental capacity can include:
Stroke

Degenerative diseases such as Parkinson's

Late-stage Alzheimer's or Dementia

Being rendered unconscious due to an accident or illness
What are the types of Power of Attorney?
An Ordinary Power of Attorney enables your designated person(s) (or attorney) the legal authority to act on your behalf in respect of your finances for a temporary period.
Much like the name suggests, a Lasting Power of Attorney (LPA) is for when intervention is needed on a more long-term basis. To make a legal LPA, you must be over the age of 18 and have a sound mental capacity.
There are two forms of Lasting Power of Attorney in England & Wales, and these are split into Property and Financial Affairs and Health and Welfare.
Lasting Power of Attorney (LPA) – Health and Welfare
This LPA can only be brought into effect when full mental capacity has been lost, and it enables your attorney to make decisions on elements relating to your physical wellbeing. This can include:
Medical care, life-saving treatments

Residential care

Daily needs, such as dietary requirements
Lasting Power of Attorney (LPA) – Property and Financial Affairs
This LPA can be brought into effect either with your permission or following the full loss of mental capacity. It permits your attorney to make decisions in respect of any financial or asset-based choices for your estate. This can include:
Paying bills

Collecting benefits or pension money

Selling assets, such as a place of residence
It is important to note that having one form of LPA does not enable your attorney to make decisions about the other. Should you need an LPA (Property and Financial Affairs) and an LPA (Health and Welfare), then you will need to make two separate applications. 
How do I apply for a Lasting Power of Attorney?
You can use the services of a solicitor to draw up your LPA. However, the relevant forms are also available on the UK government website.
To successfully and legally create an LPA, you will need to complete the following actions:
1. Choose Your Attorney
Your designated attorney or attorneys should be a person(s) that you trust to safeguard your best interests. They will need to be over 18 years of age and can be a friend, relative, spouse or someone in a professional capacity.
You are permitted to choose more than one attorney; however, you will need to stipulate whether this attorney can make decisions alone (also known as separately or severally) or whether all must concur before a decision is made final (also known as jointly). There is also the option to allow attorneys to make some decisions alone and others collectively.
Besides, your attorney(s) do not need to live in the UK or be a British citizen, but they do need to confirm that they have the full mental capacity to act on your behalf when required.
Furthermore, if you are making an application for a financial LPA, your attorney(s) can not be subject to a Debt Relief Order or bankruptcy.
2. Choose Your Witnesses and Certificate Provider
As well as electing your attorney(s), your forms will also need to be signed by your witnesses and your Certificate Provider. Your Certificate Provider acts to confirm that you are making the LPA voluntarily and that you fully understand what you are doing.
Witnesses and your Certificate Provider must be 18 years of age or over, but a person cannot act as both witness and Certificate Provider.
3. Fill In The Relevant Form(s)
All relevant forms for completing your LPA are available on the UK Government website in both a PDF or compressed zip file.
4. Arrange Payment
It costs £82 in England and Wales to register your LPA, or a total of £164 if you require both a Property and Financial Affairs LPA and Health and Welfare LPA.
There are available cost reductions or exemptions for those who meet specific criteria. For example, those who earn below the £12,000 per annum threshold or those who are on certain benefits or Income Support.
5. Register Your LPA
After completing your LPA forms, you will need to register it with the Office of the Public Guardian (OPG). On the provision, there are no mistakes on the form; this process takes around 8-10 weeks before registration is finalised.
If there is an error, depending on the type of mistake, you may be allowed to correct it and resubmit an application again, in exchange for an additional £41 fee.
What if I need to make changes to my LPA?
Changes can be made to an LPA. Once the OPG has successfully registered it, you will need to confirm that you still have mental capacity before any alterations can be made.
If you want to remove one of your attorneys, you will need to submit a form called a 'Partial Deed of Revocation'.
If you want to add another attorney, you will need to end your current LPA and make a new one.
If your attorney's details have changed (such as their marital status, address or if they die), then you will need to notify the OPG and supply relevant proof.
If you need help on Power of Attorney, find a specialist Lasting Power of Attorney solicitor.
Related article: Protecting your possessions with a Power of Attorney
Do you need a Lawyer?
Find Solicitors, Lawyers and Law Firms in the UK with Qredible
Find a Lawyer near me