Two approaches can be taken in relation to the above statement. The first is from the point of view of your own personal will, while the alternative is from the point of view of changing a will made by someone else.
Let us first look at the former situation.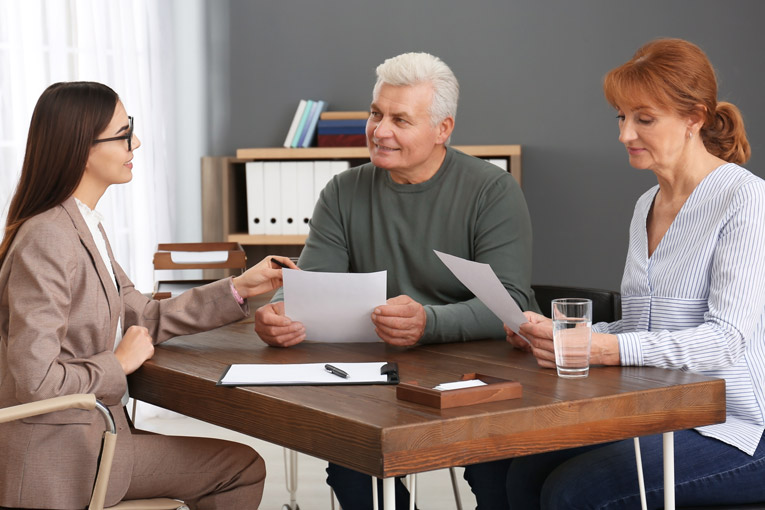 Changing your own will
You are entitled to change your own will at any time you wish, providing you can demonstrate that you are of sound mind and that you are not acting under duress.
In the first instance, it is not uncommon for someone to change their will for any of the following reasons:
A change in relationship status (i.e. after a divorce)

A change in family status (a relative who is a beneficiary may have died)

A beneficiary who is not a relative may have died.

The financial status of a beneficiary(ies) may have changed.

Your personal financial situation may have changed.

You may want to add a beneficiary.

You may want to remove a beneficiary.

You may want to change your will for taxation purposes.
Changing your will is perfectly simple. You can either make an appointment to see a will solicitor, or you can make a new will yourself. 
We have covered the disadvantages of free wills in our blog post here. What is most important is that you subsequently nullify all previous wills, preferably by stating in your latest will that it supersedes your previous will(s), stating the date it was made on.
As we get older, in our final years, or if we have been diagnosed with a terminal illness, it is a time for us to reflect on our life. As can happen, we can change our perception of someone, or adopt a more forgiving approach to events which may have influenced us in our decision to name or exclude persons from becoming beneficiaries in our will. 
A change of mind is not uncommon, but if it is made late in life, you must have someone to certify that you were of sound mind when you amended that will. The same is essential in situations where you make significant changes to your will in your final months. 
It is not unusual for beneficiaries of a will to know that they are a beneficiary in advance of someone's demise. However, when they discover that at the last minute the will was changed and they have been excluded in favour of someone else, they will often challenge the change on the basis that you were not of sound mind basically that you were not aware of what you were doing and may have been unduly influenced by the new beneficiary. 
Having your mental capacity assessed and confirmed as being sound at the time of a will change can avoid many such problems.
Changing someone else's will 
It should come as no surprise to learn that you cannot change another person's will. However, if you are a beneficiary, then you can make a change to the will once the person has died.
Suppose you are wondering who might want to change the level to which they are the beneficiary of a will. In that case, you can only diminish the value of what you receive; you cannot increase it – it can often be through a change in financial circumstances, where being left assets or money will be of no significant benefit to them, but could be of immense benefit to another of the beneficiaries. 
If the person who created the will is still alive, you can tell them, politely, why you no longer wish to be a beneficiary of their will, and they can change it accordingly. However, once they have died, it becomes a slightly more complicated matter that will require a Deed of Variation.
What is a Deed of Variation?
A deed of variation is also known as a deed of family arrangement or deed of the disclaimer. Not only does it alter what you receive as a beneficiary, but it also specifically makes it clear exactly what should be done with your share. 
As an example, if you have been left the sum of £20,000, but you feel that another beneficiary could benefit to a greater degree than yourself with that additional money, you can have your share of the estate given to them.
It should be noted that if for any reason, the share of the estate awarded to other people is also affected, they have to be both made aware of the change, and also approve it.
A deed of variation can also be used if you decide you would like to leave your share of someone's estate to charity, or if there is a more tax-efficient way of dealing with what you have been left. With such changes, both the charities and also the executors of the will also have to be involved; it is not something you could do independently.
Does there have to be a will for a Deed of Variation to be created?
Curiously, there does not have to be a will for a Deed of Variation to have an effect. If it turns out you were the closest relative to someone who died without leaving a will, but you feel it would be inappropriate to inherit the estate, you can create a Deed of Variation to distribute all or parts of the estate as you feel appropriate.
Concluding Thoughts
Whether it is your own will or the will of someone else you would like to change, the first thing you need to do is speak to a firm of qualified and experienced solicitors who will be able to give you the proper guidance. You cannot amend your will after it has been signed and witnessed – you can, however, make an official alteration known as a Codicil. A Codicil must be witnessed and signed in the same way as an original will but not necessarily by the same people, and you are permitted to make as many codicils as you require.
At Qredible.co.uk, our wills solicitors would be delighted to assist you if you want to make changes to your current will or to advise you if you are the beneficiary of a will and are unsure what to do. All you have to do is give them a call or send them an email, and they will be glad to help in any way they can.
Do you need a Lawyer?
Find Solicitors, Lawyers and Law Firms in the UK with Qredible
Find a Lawyer near me