Beyond the tragic loss of life, the COVID-19 coronavirus has had a massive impact on the economies of countries worldwide. If the economy is affected, then, without exception, investments will also be affected. The knock-on implications of this are astronomic.
Most of us who have private pensions pay little regard to what our monthly payments into the scheme involved. We entrust the management of our pension fund to those who understand the financial market better than we do. As pensions are a critical element of retirement, good performance is vital. If a pension fund performs poorly, this can force prospective retirees to delay their retirement.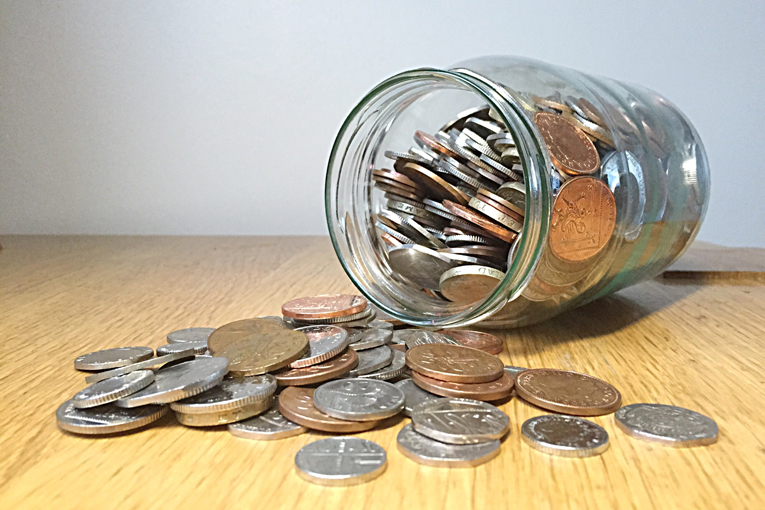 Past performances
We have the 2008 economic crisis to give us an indication of how pension funds are likely to be affected. Still, because, for example, the UK government has been providing billions of pounds worth of rescue packages to individuals and businesses, something which did not happen in 2008, we do not have historical information to rely on which relates to the long-term effect of such an action.
As interest rates have been further reduced, almost to the point of a zero return on any money deposited with a bank or building society, this has also removed this element from the equation of ultra-safe investments.
Who wants to know how the pandemic will affect pensions? 
When asking how the pandemic will affect pensions, there are three principal groups of people who require immediate answers.
First, some are currently drawing a pension from their pension fund. Second, some will, in time, be looking to draw funds from their pension fund. Lastly, some are in the process of getting a divorce, and the fiscal value of any pension fund will have to be taken into consideration where the husband or wife is legally entitled to a share of their spouse's pension.
A government lacking sources of revenue
Before going into greater detail on how the pandemic has affected various sectors of the financial markets, one must also consider that for the country to continue to function with financial stability; the government is going to have to recoup much of the money it has paid out. However, this is not just for financial rescue packages, but also the additional costs incurred for other healthcare services and unemployment benefits or furlough; to those who have lost their jobs as a consequence of the pandemic.
There will be a considerable mid-term loss of revenue from businesses and individuals as with reduced revenue comes reduced tax payments. For local authorities, the dramatic change from high-street retail to online retail, plus bars, clubs and restaurants forced to close or operate at 25% capacity not only substantially reduces tax payments, but many will struggle to pay business rates. Local authorities will soon require government aid to enable them to continue to provide the most basic of services.
It will take until 2024 before the financial markets return to their pre-pandemic levels, so what will happen in the meantime?
The stock market
First, several blue-chip companies will exit the FTSE100 as share prices fall. Investing in airlines, or aerospace-related and holiday-related companies are not recommended. Carnival Cruise line and EasyJet are two of the major casualties. There remains a reasonable degree of optimism in the near term for many companies, so the two opposites lead to market volatility. The FTSE100 had a 6.7% difference between its high and low points in July this year.
Rising unemployment rates and the changing face of the working environment in the post-pandemic era means that much of the future is unknown as there is no past performance to provide clues for life in the future.
The impact of oil prices on the stock market
With a virtual shut-down of the global commercial aviation industry demand for aviation fuel has fallen through the floor. With commuters unable to go to work and travel for many restricted to high-priority need, demand for domestic fuel has dropped dramatically. Consequently, oil prices have fallen to the point where producers were willing to pay refineries to take oil off their hands! This spooked the financial markets and not just because major oil companies are listed on the FTSE100.
Property fund suspensions  
Many pension funds invest heavily in property and property funds. In the UK this year, 18 major property funds have been suspended – an action only ever taken in extreme circumstances. However, although investors' money may be trapped in these funds while they are suspended, it is done to protect investors while the world comes to terms with the ravages of the virus.
What is happening to financial markets today?
The question on everyone's lips is "When will the market recover?" As mentioned, 2024 would seem a good bet. In the meantime, the likelihood of a second wave of the pandemic is leading to a high degree of pessimism. Political tensions between China and the US are certainly not helping while rising unemployment continues to compound the problem.
Between April and June this year, the UK economy contracted 20.4%, and over the entire year, the GDP could contract by over 100%, an estimate which keeps rising.
Dividend suspension 
While shares often make up a significant proportion of an investment portfolio, the success of that portfolio depends on dividends. The same applies to private investors who have a portfolio of shares and who rely on dividends for a part, or all of their pension. There is an immediate problem here, as many companies have scrapped dividend payments. 
Part of this comes from total non-profitability of the business. Additionally, when handing out financial rescue packages to major companies, the UK government stipulated that one caveat of the loan was that it was not for dividend payments.
What is happening to your investments?
The UK's Financial Conduct Authority (FCA) is championing consumers. It has advised many investment firms to return money to clients taken from share portfolios and ISAs to save them paying unnecessary fees and protecting them against the number of firms entering into liquidation.
Should you be worried about your pension in the long term?
There is no simple answer. The FTSE has fallen by over 10% in the past and still recovered. Additionally, it has never fallen as far as by 20%. Provided the government comes up with a viable fiscal programme, perhaps similar to those deployed by Scandinavian countries, we could see the economy bounce back sooner than expected.
Action Plan
If you are concerned about your pension, here at Qredible.co.uk, our financial services solicitors keep a very close eye on all aspects of the financial markets. They would be more than happy to discuss short-mid- and long-term solutions to help you navigate this difficult economic period.  
Do you need a Lawyer?
Find Solicitors, Lawyers and Law Firms in the UK with Qredible
Find a Lawyer near me