The loss of a job can be an upsetting and stressful time for any employee. It can cause financial distress, tensions in home-life and uncertainty about the future.
If you are worried that you have been unjustly treated and want to know your rights, then read on for everything you need to know about unfair dismissal.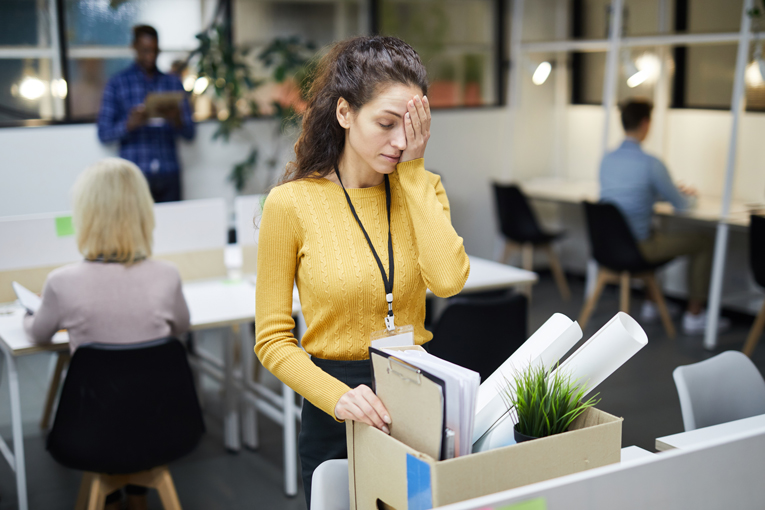 Grounds for employee dismissal?
In order to understand unfair dismissal, it is essential to recognise what acceptable dismissal means.
There are five main grounds used by employment tribunals to account for someone being dismissed. These are:
Capability
If an employee lied about their qualifications or abilities to get the job, simply, they have been proven as inept.
Conduct
This can include a variety of offences including theft, persistent lateness, being absent without leave, insubordination, and abusive or racist behaviour.
The list for conduct is generally quite extensive, and you should seek further advice where necessary.
Redundancy
Employers are required to have a crystal-clear policy in respect of redundancy and are also compelled to adhere to it. 
Arbitrary redundancies are not permitted, nor should an employee have been specifically targeted for severance.
Breaking The Law
A breach of civil or criminal law outside of working hours can result in dismissal. However, this could be on the grounds of gross misconduct or for damaging the reputation of the company.
Any Other Reason
This last point is open to interpretation. Again, if you are unsure, then we recommend seeking further legal advice. 
It effectively acts as a safety net to cover 'all other' instances of dismissal that can be termed as fair. 
For example, when an employee refuses to work with a colleague or system.
It could be said that this point is deliberately vague. This offers protection against employees who are intentionally finding ways to win a case for unfair dismissal.
What is unfair dismissal?
Unfair dismissal, in its most basic form, is when an employer terminates a contract but:
Does not have a fair reason for dismissing you

Does not follow a correct disciplinary or dismissal process
In either case, the employee is protected by the law in both instances.
An unfair dismissal can be an extremely complicated and intricate area of law. 
Therefore, every employer must understand it, and every employee knows their rights.
Failure to adhere to the rules can leave an employer open to dispute, appeals, a bad reputation, tribunals, and ultimately being liable for compensation.
What are examples of fair dismissal?
Dismissal can take several forms, including summary and constructive dismissal. 
However, fair dismissal is when an employer ends a contract with evidence or being able to prove one of the following:
Employee misconduct (for example, insubordination or theft)

If there is a legitimate need for redundancy

The employee is rendered incapable or unqualified

If there is a statutory requirement (for example, a driver loses their license and can no longer fulfil their role)

Another substantial reason (for example, a company restructure, but the employee is unwilling to accept reasonable changes to their employment)
What are examples of unfair dismissal?
Should the reason for dismissal not apply to one of the previous categories, then dismissal could potentially be termed as unfair.
Some examples of unfair dismissal are as follows:
Dismissal following an employee asking for flexible working hours

Discharge when an employee refuses to forego their working rights (for example, refusal to give up their statutory breaks)

Termination for joining a trade union

If an employee was forced to retire

Being dismissed for exposing wrongdoings or whistleblowing

Severance for taking entitled extended leave such as maternity or paternity

Dismissal for taking time for compulsory measures such as jury service
Automatic unfair dismissal
You may be familiar with the term automatic unfair dismissal. It is primarily used to describe situations where an employee is sacked. However, for the reason that is protected by legislation.
Some examples of automatic unfair dismissal are included in the list above, such as pregnancy, paternity, or maternity leave.
However, the list of automatic unfair dismissal is comprehensive and finite. They are as follows:
Defending a statutory right

Maternity/paternity leave
Parental/adoption leave
Being paid the minimum wage
Pregnancy
Trade union activities
Making a protected disclosure (for example, whistleblowing)
If the justification for dismissing an employee was for one or more of these motives, then the dismissal is deemed automatically unfair. 
The distinction between unfair dismissal and an automatic unfair dismissal is that automatic unfair dismissal is open to all employees, irrespective of the length of service.



What is a fair and proper dismissal procedure?
Most employers should be conscientious when approaching any dismissal as they can leave themselves open to dispute and the costs of a tribunal hearing.
All employers should implement and follow a formal and 'reasonable' process. This procedure should be clearly set out in your employee handbook or contract of employment.
Ordinarily, a dismissal procedure should include the following:
Verbal warnings

Attempts to resolve any ongoing issue or problem

A chance for the employee to defend themselves

A final written warning before dismissal
A tribunal will always expect that an employee has been given adequate and clear warning of the situation. 
It should also show a reasonable opportunity to resolve their actions or behaviours.
The exception to the above is in cases of gross misconduct, which will lead to summary or instant dismissal.
What are the rules on unfair dismissal?
There are two key policies that any employee or employer needs to be aware of:
An employee is protected from unfair dismissal after two years of continuous service. However, if the employee started their job before the 6th of April 2012, then only one year of continuous service is needed.

A complaint about unfair dismissal needs to be brought to an Employment Tribunal within three months from the date of termination or dismissal.
What should I do if I am the victim of unfair dismissal?
If you decide to appeal the decision or proceed to a tribunal, then you will need to prove that you were unfairly dismissed.
You can only approach a tribunal once you have followed the company's appeal procedure but have failed to achieve an agreeable outcome.
As each party will need to prove their case, we recommend keeping all copies of correspondence both sent and received. You should also retain notes and a diary of all actions, communications and events about your dismissal.
What will my employer need to do to defend the case?
To defend their position, your employer will need to:
Demonstrate that they have followed the proper procedures

Proved that they have not isolated you or treated you as a separate or special case

Substantiate that you were made aware of all company rules
Unfairly Dismissed?
Looking for a specialist
employment lawyer
to fight on your behalf and get compensation? Look no further! Video Consultations Also Available.
What are the consequences of an automatic unfair dismissal?
If an appeal or tribunal finds that dismissal was unfair and unlawful, then they can rule that an employer needs to:
Reinstate the previous role of the employee

Pay compensation
The amount of compensation awarded will vary based on the employee's age, their gross weekly pay and/or length of service.
An employer may also have to pay additional compensation if they decline to follow a tribunal's order to reinstate someone's employment.
There is a limit on the amount a tribunal can award for unfair dismissal, apart from in cases concerning:
health and safety (for example, when someone is dismissed for raising health and safety concerns)

whistleblowing
Key Takeaway
An unfair dismissal can be a challenging issue to argue and needs accurate management and professional negotiation.
By obtaining the support and expertise of a qualified and skilled employment law solicitor, you can rest assured that you will be getting the best outcome possible.
Contact one of our expert employment solicitors today for advice and guidance on your unfair dismissal case.
Related article: Unfair Dismissal: How much compensation can you get?
Do you need a Lawyer?
Find Solicitors, Lawyers and Law Firms in the UK with Qredible
Find a Lawyer near me