If you are currently living in the UK, and you have a spouse visa, it is essential not to overlook its expiry date. By not correctly renewing your visa, you could end up being deported and separated from your family and loved ones.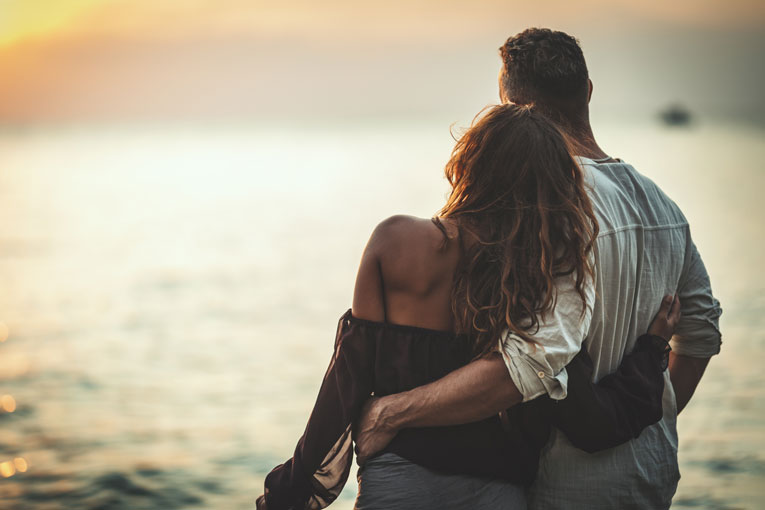 What is a UK spouse visa?
A UK spouse visa is issued initially for two years and six months. Once this expires, you need to extend your visa to stay in the country.
To be eligible for an original UK spouse visa, you need to meet the following requirements:
You and your partner need to be 18 years of age or over

You or your partner must be a British citizen

You or your partner must be settled in the UK. For example, have indefinite leave to remain, settled status or proof of permanent residence

Either you or your partner has refugee status or humanitarian protection in the UK

You and your partner must intend to live together permanently in the UK after your application
When my original UK spouse visa expires, can I extend it?
Once you are settled in the UK, with leave as a spouse, you can apply for an extension.
You will need to meet specific requirements. Most of which are the same as the original parameters you would have had to prove to receive your initial visa.
Again, it would be best if you verified that the relationship between you and your partner is both genuine and recognised in the UK. This includes both marriage and civil partnerships. 
Alternatively, demonstrate that you have been in a relationship akin to marriage or civil partnership for a minimum of 2 years.
The majority of extension applicants will also need to corroborate:
They have a combined income with their partner/spouse of at least £18,600

They have not breached any UK law or immigration condition

They have a certain level of English

They meet character suitability requirements
When should I apply for my UK spouse visa extension?
You will need to tender your application before the date that your visa terminates. We recommend submitting your request at least 28 days before the expiry of your leave to enable processing time.  
If you do not, your leave will not be extended under Section 3C of the Immigration Act 1971. This means that you will be an overstayer and illegally residing in the UK.
How long will my application for extension take?
You can apply using different methods, and these are as follows:
Standard service: this generally takes around eight weeks

Super priority service: this will generally be decided the day following biometrics data submission
However, if your submission is more complex or you have an adverse immigration history, then your request will likely take longer.
How do I apply for my UK spouse visa extension?
The application to extend your UK spouse visa can be done online. However, you will be required to attend a meeting to register your biometrics and scan your passport.
You can upload your supporting documentation to the online portal and book your appointment to enrol your biometrics data.
What is a biometric residence permit (BRP)?
If you intend to extend your visa for longer than six months, then you will also need to have a biometric residence permit.
Your permit will include:
Your name, date and place of birth

Your fingerprints and a photo of your face

Your immigration status and conditions of your stay

Details of benefits and healthcare stipulations
My application is pending. Can I still travel?
The Common Travel Areas covered with your visa include the UK, Republic of Ireland, the Channel Islands, and the Isle of Man. If you travel outside any of these zones while your request is unresolved, then your request will be withdrawn.
Travelling beyond these areas when your visa submission extension is pending will result in severe sanctions. It can also mean you are not allowed re-entry into the UK.
What are the financial requirements for my spouse visa extension?
Similar to your original application, you will need to prove your income and solvency to remain in the UK.
You must show that you and your partner have combined revenue of at least £18,600, or more if you have children.
There is no stipulation about how your salary is earned. It can be via regular employment or self-employment—alternatively, earnings via other means such as through a pension, renting properties or personal savings.
You can rely on savings alone, but you will have to show you have reserves over £62,500.
How do I prove the language requirements for my extension application?
Spouse visa extension requests require evidence to show your English language proficiency has improved since your original visa application. This means that you may have to take another test when applying for an extension.
The required Common European Framework for References level for an extension application is stage A2.
Looking for an immigration lawyer!
Don't ruin your UK immigration chances by overstaying. Contact one of our
immigration solicitors
to extend your visa or apply for Indefinite Leave to Remain.
I am applying for my spouse extension visa. What documents do I need?
There are strict requirements for the supporting documents you must submit as well as the format of the forms.
In general, the credentials you need are as follows:
Evidence that your partner is British or has indefinite leave to remain in the UK

Proof that you are both over the age of 18

Evidence that you have met your partner in person and that your relationship is genuine

Proof that you have lived together with your partner since your original application

Evidence that you have access to an income and are not reliant on public benefits or funds

Demonstrate that you have appropriate and secure accommodation for you, your partner, and any dependents

Show that you have the required level of English
Takeaway
Applying for a UK spouse visa extension can be a protracted and complicated process. It would help if you tendered your submission promptly and accurately to prevent delays, rejections, or the possibility of deportation.
If you are concerned or have any questions about your application or submitting a visa appeal, then one of our specialist immigration solicitors today.
Do you need a Lawyer?
Find Solicitors, Lawyers and Law Firms in the UK with Qredible
Find a Lawyer near me