Any form of employee investigation or dismissal can be a stressful and challenging time. Not just for the employee, but also their employer, their colleagues and even the human resources or personnel department.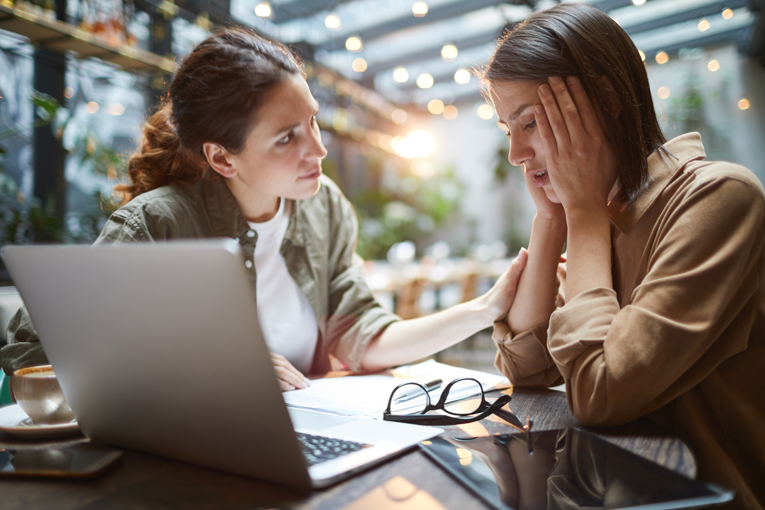 If you think you have been dismissed by your employer without good reason or your employer have failed to follow a fair procedure, contact an employment lawyer for advice and guidance!
Not managing dismissals in the right manner can leave an employer liable for lawsuits. So it is vital to make sure that matters are handled correctly.
If you are worried about dismissal due to gross misconduct or you are helping a loved one through the process, then read on for the full Q&A covering everything you need to know.
What is gross misconduct?
Gross misconduct is when an employee commits an act that irreparably damages the trust and respect between them and their employer. Generally, only very severe actions can sever a working relationship in such a way.
However, if an employee has a poor behavioural track record, then a less grave misdemeanour could fall within this category.
Often gross misconduct involves a profoundly serious transgression or wrongdoing by an employee. This misbehaviour can permit the employer to summarily dismiss the employee without notice or payment in lieu of notice (PILON).
Summary dismissal does not mean that the employee will be sacked instantly and taken off the premises! There is a procedure to follow that requires an investigation and a disciplinary hearing.
Not following a summary dismissal process can result in an employee being entitled to lodge a claim for unfair dismissal via an employment tribunal.
What are examples of gross misconduct?
There is no definitive list for the actions that can constitute gross misconduct. This is because it can vary between companies.
However, some common examples usually include:
Abusive, offensive, or aggressive behaviour or language
Being deceitful or dishonest
Breaching health and safety or endangering others
Drug or alcohol intoxication
Damaging company property
Serious insubordination
Breach of confidential materials
Does my employer have to sanction everyone the same for committing the same action?
No. Regardless of how severe an employee's actions are, every person is entitled to a fair and legal investigation and hearing. With this in mind, an employer should review all cases independently to see if there were any mitigating circumstances.
Being consistent in an approach to dismissal can be difficult for an employer. However, they need to demonstrate the reasons for any disparity in treatment.
Moreover, they have to show evidence as to why they feel their sanctions may warrant being more lenient in one case and not another.
Can totting-up minor breaches amount to gross misconduct?
Yes. Often dismissal for gross misconduct follows an investigation into one grave action or event. However, it is not unreasonable for an employer to cite gross misconduct when they can prove that a pattern of behaviour is sufficiently detrimental to the employer or the company. This can then lead to dismissal.
I have been charged with a criminal offence, but not convicted. Can my employer sack me?
Not necessarily. If you have been charged with a criminal offence that took place outside of the work environment, this is not reason enough for your employer to terminate your contract.
However, each case will be different, and an employer cannot merely act based on a charge by the police.
An investigation should be carried out by the employer before instigating any disciplinary action.
Generally, an employer should consider:
Whether the behaviour of the employee will bring the company into disrepute
Whether the charge will make the employee unsuitable for the job
If the charge results in an impact on the workplace, for example, if others refuse to work alongside you.
Generally, without a conviction, dismissal will only be fair if an investigation has been carried out. Your employer will need to demonstrate that they have reasonable grounds to believe that you are guilty.
A tribunal would expect that all surrounding circumstances have been reviewed and whether a lesser sanction would be more appropriate.
Does my employer need to follow a process?
There is an expected code of practice for disciplinary action related to misconduct. This procedure is set out by ACAS. Not following this protocol can leave an employer open to unfair dismissal claims.
The standard process that your employer should follow under the ACAS code is to:
thoroughly investigate the matter
inform you of the issues in writing
allow you an opportunity to respond
conduct a disciplinary hearing or meeting with you (and provide you with sufficient notice)
inform you of the decision in writing
provide you with the right to appeal
What is an investigative hearing?
An investigative hearing or meeting should not be confused with a disciplinary meeting. The investigatory meeting is to gather and gauge the facts and how much evidence is available.
This meeting will not form part of the overall disciplinary process.
However, it will provide you with the opportunity to explain your actions and give your version of events. Based on this, your employer can then decide whether disciplinary action is needed.
Alternatively, they may request more evidence before a decision is made. Your employer may also feel the need to hold more than one investigative meeting.
The ACAS guidelines state that any hearing should be held without unreasonable delay. However, the employer must allow you (the employee) a reasonable time to prepare your case.
There is no set timescale determining what would be 'reasonable' and each case will be different. Often 1-2 days notice by your employer would not be classed as reasonable, but around five working days would.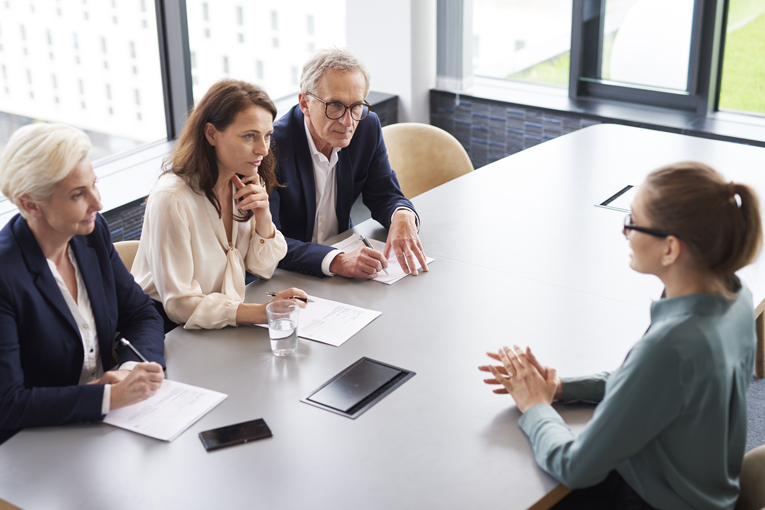 How should my employer carry out an investigation?
Often an employer will appoint an independent individual to carry out an investigation and compile a report. This can be another member of senior staff or, in more complex high-profile cases, can be an appointed external investigator.
They should collect all relevant evidence, including witness statements, copies of documents or emails before providing a written report and conclusion.
There is no set timescale on how long this could take. It can take many weeks in some instances, or perhaps longer. It can be a frustrating and stressful time. However, all investigations must be completed thoroughly and accurately.
Can my employer suspend me during the investigation process?
Your employer could decide to suspend you while investigations are carried out. This can depend on your contract, but it will need to be done on full pay.
Suspension should only be used as a last resort. There will need to be clear evidence of misconduct and reasonable concern that your continued presence at work will result in a risk.
Your employer must also be clear that any suspension is not tantamount to punishment or a precursor to the outcome.
I am facing an allegation of gross misconduct. Should I just resign?
When facing allegations of gross misconduct, it is natural to feel like you should resign.
As a result, you may feel persecuted because you cannot take the risk of having a dismissal on your employment record.
Before quitting, there are several things to think about.
It is not uncommon to want to jump before you are pushed but would this be seen as a sign of guilt?
By resigning, you will waive your chance to defend yourself, make an appeal or try to prove your innocence.
Could you be jumping the gun when a lesser sanction may be imposed?
There is the possibility that you resign but could still be dismissed if a disciplinary hearing is held during your notice period. In this instance, your dismissal will supersede your resignation.
What is a negotiated exit?
Investigations into gross misconduct can be an emotional and challenging time for anybody. This can result in the relationship between employee and employer becoming untenable.
If you feel that you cannot continue working for them (regardless of the outcome of the disciplinary), then a negotiated exit could be considered.
A negotiated exit is a very tactical option and is often more successful if you have a legal representative on your side.
They will be able to:
Negotiate more professionally
Demonstrate any legal risks to your employer
Prove that you are serious about protecting your future and your position
Generally, a negotiated exit can work if you can convince your employer that they have breached the process of investigation or disciplinary in some way.
If your employer is open to settlement discussions, then a typical exit package can include:
Payment of your notice period
Payment of any outstanding holidays
Compensation payment (tax-free up to £30,000)
A pre-agreed job reference
You may be asked to sign a contract of agreement. This would be done in a full and final settlement (settlement agreement), meaning that you cannot make future claims against your employer. This will make any deal binding, and you will need to show that you have taken legal advice beforehand.
How do I appeal against my employer's decision?
Your employer should advise you of any appeal procedure upon request, and in writing alongside your disciplinary outcome.
If you can reasonably prove that you were unaware your action would be a sackable offence, then you may be eligible to launch an unfair dismissal claim.
To qualify for instigating an unfair dismissal claim, an employee will need to have been employed for two years or more.
If an employee has not served two full years of employment, they could still qualify to claim for unfair dismissal, but it is more complicated to appeal.
Do you need legal support?
Have you been accused of misconduct or gross misconduct at work? If you are facing a disciplinary hearing, our
employment law solicitors
can help you prepare.
What if I do not have two year's service? Can I still appeal?
You will need to have been employed for a minimum of 23 months and three weeks before claiming for unfair dismissal. You also should not have already given your notice of resignation.
If you have been dismissed for gross misconduct before this period, then your options to appeal are limited.
However, you could be eligible for claiming wrongful or unfair dismissal.
You may have grounds for wrongful dismissal if you can show that your employer breached your contract.
You could also appeal if you can prove that your dismissal was connected to any of the following:
 illegal discrimination
health and safety
whistleblowing
trade union activities
How will an employment tribunal review my case?
If your case proceeds as far as an employment tribunal, they may consider several factors when reviewing whether your dismissal was fair.
These factors can include the followings:
In the event your employer genuinely believed you were guilty of the accused action.
Whether the grounds for this belief were reasonable.
Whether the case was properly investigated.
Was there a disciplinary hearing allowing you to argue your case?
Have you been provided with sufficient notice of the hearing date?
Did you get relevant information about your right to be accompanied to the meeting by a colleague or union official?
Were you supplied with relevant evidence, including witness statements, and supporting documentation in advance of the hearing?
Have you been given a fair chance to state your version of events?
Did an impartial adjudicator oversee the hearing?
Were you given the relevant information and the right to appeal the decision?
Did your employer follow their disciplinary policy where relevant?
Has your employer been consistent in their approach to previous similar cases with other staff?
Key Takeaway
Gross misconduct is a serious and challenging issue to manage appropriately and always needs precise handling and professional, fair judgement.
Seeking out support from our specialist solicitors can help prevent you suffering the stress and added cost of appeals and disputes.
If you are worried about being dismissed for gross misconduct or you want advice on how to appeal, then contact one of our expert employment solicitors today to talk through your options.
Do you need a Lawyer?
Find Solicitors, Lawyers and Law Firms in the UK with Qredible
Find a Lawyer near me