In as much as being a solicitor in the United Kingdom is enticing, there are certain factors you must consider, and one of the important ones is how much they earn. You must also be aware that it is highly competitive. A good degree is significant, as it helps you get a training contract, which is currently the final stage of qualifying.
Have you been considering being a solicitor in the UK? Here are some things you should know about.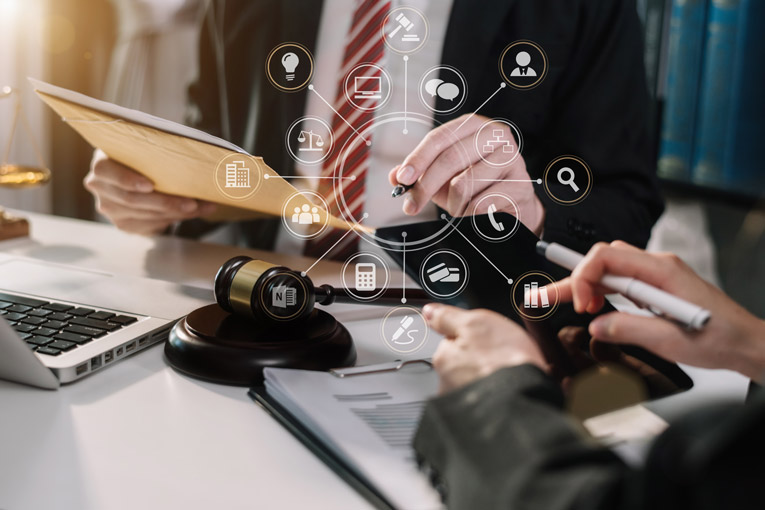 Who is a Solicitor?
A qualified legal practitioner, responsible for getting legal documentation ready, is known as a Solicitor.
He is also a legal professional who can exercise his liberal profession and provides his clients with specialist legal advice on different law areas. His clients include:
Individuals

Small businesses

Large national and international organisations
Duties of a Solicitor 
The work of a solicitor can be categorised under the types of legal work below:
Contentious
This has to do with legal matters between two or more parties, such as a court hearing or a tribunal hearing to resolve a dispute. This is usually done in a court or tribunal setting, such as mediation or arbitration. It is also sometimes referred to as 'litigious work.'
Examples of Contentious legal work include Crime, Family, Employment, Civil Litigation, Commercial Litigation, and Contentious Probate.
Non-contentious
This relates to transactions that occur between one or more parties. This work aims to deal with a client's personal or business needs from a legal perspective. It is also referred to as 'non-litigious work.' 
Examples include Commercial Property, Corporate Finance, Corporate Commercial, Shipping (Dry), Aviation, Energy, Commercial Contracts, Wills & Probate.
Daily, a solicitor does the following:
Attends meetings with the client

Drafts and negotiates legal documents and contracts

Provides specialist legal and commercial advice on various areas of law

Interviews and advises clients

Researches and interprets complex points of law with the requisite rights of audience

Appears and speaks on behalf of clients in court
Having talked about what Solicitors do, it is good to know how much they earn.
Solicitors' salaries
Solicitors' salaries depend on factors such as:
Size of the organisation

Location

Experience

Area of specialisation

Sector
If you would like to become a Solicitor, then find out the breakdown of what you could earn.
Trainee Solicitor Salaries
As a trainee solicitor, your salary can range from approximately £19,000 per annum (in a small commercial high street practice) to approximately over £43,000 per annum (in a larger commercial city law firm).
For a London trainee, the recommended minimum salary is £22,212 and £19,619 for outsiders. The average trainee solicitor wage is between £35,000 and £48,000 in London and £18,000-£35,000 outside London.
Qualified Solicitor Salaries
Newly qualified solicitors earn between £50,000 – £70,000 for a start, some law firms pay up to £100,000. In regional law firms and high street practices, starting salaries tend to be lower, ranging between £22,000 and over £45,000.
More senior and experienced solicitors in a commercial firm who are not at the partner level yet may earn between £60,000 and over £90,000, depending on their expertise and work area.
Partner Salaries
As a law firm partner, you can earn up to £100,000 in a year. This can increase to about £1,200,000, depending on the type, location, and size of the law firm.
In-House Solicitor Salaries
In-house solicitors earn between £50,000 and £100,000. This is lower than the private practice solicitors' salaries, depending on their level of seniority.
Types of Law
Wages differ depending on the area of law you decide to specialise in. Areas such as corporate and commercial law are naturally more lucrative. Although criminal law and family firms' wages may be lower, the work is usually more rewarding.
Corporate law
A corporate trainee in London can earn up to £50,000. Trainee solicitors elsewhere in the UK earn up to £39,375. Once qualified, London-based solicitors earn up to £100,000 or more based on the firm. Meanwhile, solicitors based outside of the capital earn up to £54,000.
Criminal law
Criminal solicitors working in London earn approximately £52,500 on the average. The average salary for a criminal lawyer outside London ranges from £32,000 – £42,000 depending on the area. The average salary of a criminal lawyer is just under £43,000 in Scotland and Wales, while in Northern Ireland, the average salary is around £33,000.
Human rights law
An average salary for human rights solicitors varies depending on whether you work in another organisation or a firm, your location in the UK, and your level. Annual wages can be as high as £100,000 annually for human rights lawyers at the top of their game.
Intellectual property law
Trainee solicitors in London can earn around £38,000 and above, while non-London based trainees should expect between £24,000 and over £32,000.
This is likely to be from £50,000 for newly qualified solicitors and around £10,000 less for non-London based counterparts.
Partner salaries in and outside of London begin around £98,000.
Employment law
An employment lawyer in the UK earns £32,500 on the average.
Central London boasts of the highest salary bracket, which is between £42,500​ and ​£97,500, and £60,000 making the average salary. Swindon, the City of London, South West London, West London, East London, Coventry, Bristol, Leeds, and southeast London are the top ten geographies in the UK with the highest average employment lawyer salaries.
Clinical negligence law
A fully qualified solicitor who specialises in this area earns around £43,000 annually on the average. If you practice medical negligence law in London, you will earn about £55,000 averagely. As expected, partners make more. Some of them even make as much as £300,000 per year.
The trainees are at the other end of the scale, earning between £25,000 – £28,000, with those practising in London earning between £36,000 and £38,000.
Which area of the law is suitable for you?
With the various categories, it could be confusing and frustrating to choose the best area to specialise in. The attractiveness of high salaries may attract many people to law, but the actual situation may be very different. The legal salary varies greatly, depending on the type of work you do, the type of company or organisation you work in, and the country in which you work. You should conduct as much research as possible in the areas of most interest to obtain the most accurate information possible about salary and to ensure that your expectations are met.
Do you need a lawyer? Visit qredible.co.uk to find one! If you are a lawyer and want to improve your online visibility, sign up here!
Do you need a Lawyer?
Find Solicitors, Lawyers and Law Firms in the UK with Qredible
Find a Lawyer near me