It's every parent's worst nightmare that their child may, one day, fall victim to a ruthless sexual predator. Unfortunately, this nightmare became a reality for Sara Payne in the summer of 2000, when her daughter, Sarah, vanished from near her grandparents' home in Kingston Gorse.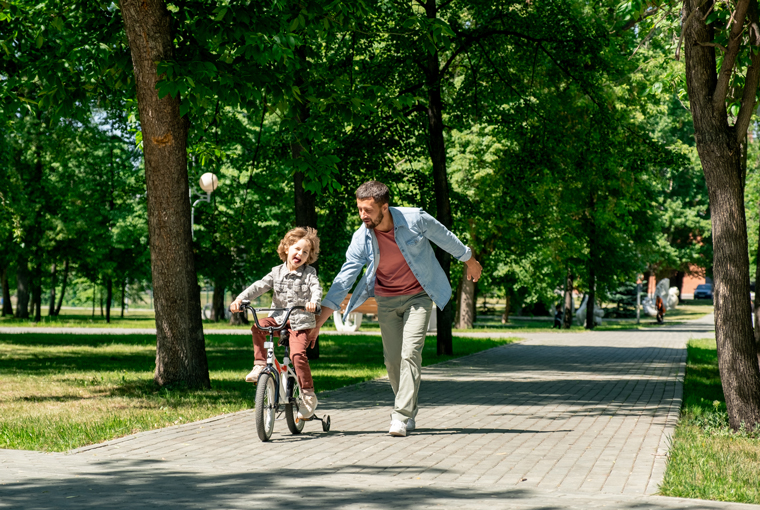 Sadly, Sarah was never seen alive again.
Instead of letting the fate of her daughter destroy her, Sara spent the following years fighting tirelessly for changes to the law that might have protected Sarah, and which might save other children from meeting a similarly tragic end.
Eventually, Sara's efforts paid off, and 'Sarah's Law' came to be in the UK.
But what is Sarah's Law, how does it differ from past legislation, and what details do parents need to be aware of?
What is 'Sarah's Law'?
Colloquially known as 'Sarah's Law', the Child Sex Offender Disclosure Scheme was rolled out to all police forces in England and Wales during the spring of 2011.
In short, the scheme allows parents to ask the police whether a person who has access to their children has ever been convicted, or even suspected, of child abuse.
Once an enquiry has been made, officers can look into the background of the relevant individuals, before confidentially revealing information to the parent or guardian. However, the police will only disclose the information if they believe it to be in the interest of the child's safety.
How a tragic murder changed the law surrounding child sex crimes?
On July 1st, 2000, 8-year-old Sarah Payne disappeared from a cornfield near the home of her grandparents in West Sussex. Tragically, intensive search and rescue attempts to find her alive were unsuccessful, and her body was discovered 16 days later; 15 miles away from where she was last seen.
Eventually, Roy Whiting was arrested, convicted and sentenced to life imprisonment in December 2001. Chillingly, details later emerged that Whiting had previously served four years for the sexual assault of another 8-year-old girl in 1995.
Following Whiting's trial, including the revelations regarding his previous sexual assault conviction, Sara Payne spent the best part of the next decade campaigning for a law change. One that would allow every parent and guardian in Britain to find out if dangerous offenders were living in their area.
Aftermath & Legal Changes
Before Sarah's Law being implemented, parents had been able to alert the police if they had concerns about potential sex offenders living locally. However, there was no clear rule in place as to whether or not the police could then inform the parent(s) if child protection officers had discovered there was cause for concern.
Largely thanks to Sara Payne's efforts, a 12-month pilot scheme was launched in 2008, in which police forces in Cambridgeshire, Cleveland, Hampshire and Warwickshire took part.
Upon the pilot scheme's conclusion, Home Office Ministers declared it to have been a success, saying that it had protected 60 children.
All in all, the pilot led to 600 inquiries, 315 applications for information and 21 disclosures about registered child sex offenders. Furthermore, 43 cases resulted in other actions, including referrals to child social services and 11 general disclosures were made regarding protection issues linked to violent offending.
Following the success of the 2008 experiment, Sarah's Law was rolled out to a further 20 areas before going nationwide in 2011.
Potential Concerns
There were initial fears that the legal changes could result in offenders being driven underground of becoming the victims of vigilantism. This is what happened when similar measures (known as 'Megan's Law') were implemented in the United States.
However, while 'Megan's Law' in the US includes the widespread publication of names, addresses and pictures of child sex offenders in certain states, a parent or guardian who is given this information in the UK is prohibited from sharing it publicly. As such, Sarah's Law has not resulted in similarly negative consequences.
The NSPCC raised further concerns. They claimed that Sarah's Law could lure politicians, police and parents into a "false sense of security" regarding child abuse/ while stating that the majority of child molestation occurs in the home and goes unreported.
Accessing the Information
Today, a parent or guardian in the UK can request information concerning a child in their care by either calling 101 or visiting their local police station and asking for a Child Sex Offenders Disclosure Scheme Form (otherwise referred to as Form 284).
However, although grandparents and neighbours are also able to raise concerns, the police will only release information to the parent or legal guardian of the child at risk. Furthermore, they will only do so if it deemed lawful, necessary and proportionate in the interests of protecting the children from harm.
So as not to enable vigilantism, information is only shared with the person responsible for the child in the strictest confidence. Breaching this confidentiality, for example, by posting the police information all over Twitter may result in legal action being taken against the culprit.
If a child is in immediate danger, parents and guardians are always encouraged to dial 999 without hesitation.
Final Thoughts
We firmly believe that access to a specialist sexual offence solicitor from the outset is crucial in defending allegations of sexual offences. For more advice and information on protecting children from abuse; or if you, or someone you care about, is being accused of a sexual offence, contact a solicitor on Qredible.co.uk.
Do you need a Lawyer?
Find Solicitors, Lawyers and Law Firms in the UK with Qredible
Find a Lawyer near me