With the Coronavirus Pandemic, there is much uncertainty. We are going through times of change and difficulty, impacting us all. A great deal has changed over the last six months. Nevertheless, we envisage that there are going to be more reformations ahead.
Aside from the grave and devastating loss to human life, we have seen substantial and irreparable damage caused to industries and the financial market alike.
A recent announcement regarding insolvency in businesses has demonstrated that the government are pursuing measures to keep companies afloat.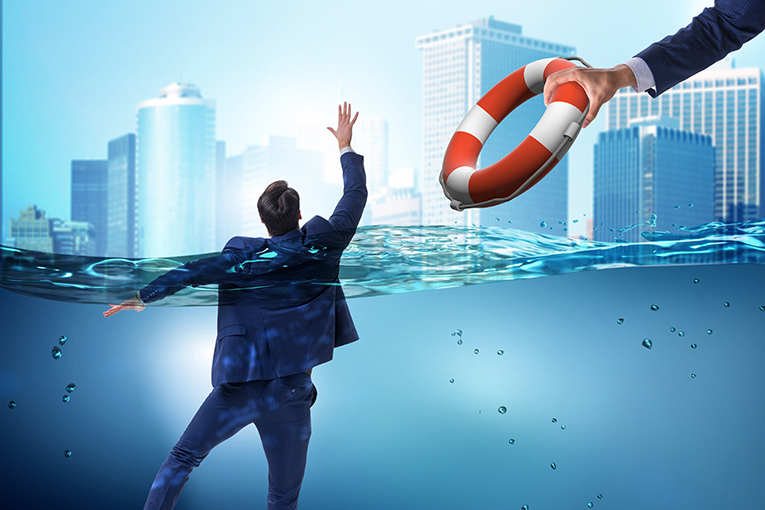 Debts will not just go away if you overlook them. Taking early action may help you to reach the best viable solution. Get expert advice & solutions from an insolvency lawyer.
Here is more information about the strategies being put in place to help keep UK enterprises in the green.
The Government Insolvency Announcement
On the 28th March 2020, the Secretary of State for Business, Energy and Industrial Strategy (BEIS) announced that changes would be made to the insolvency legislation. These amendments are to reduce the increasing pressure on the financial economy and the commerce sector.
Before these changes take place, the government will need to fast-track revisions to the current UK insolvency laws. It is expected that these measures will help protect businesses facing financial and operational problems in the face of the Coronavirus Pandemic.
Mr Sharma, the Secretary of State for BEIS, announced that "these measures will give those firms extra time and space to weather the storm and be ready when the crisis ends while ensuring creditors get the best return possible in the circumstances."
What is insolvency?
We should be careful not to confuse insolvency with bankruptcy. While they both involve a lack of financial assets; it is essential not to misconstrue the two.
Insolvency is when the total amount owing exceeds the total available assets. This financial hardship results in a person or company being incapable of paying their bills when due.
Conversely, bankruptcy is when an actual court order defines:
How an insolvent person or business will pay off their arrears and creditors
How their outstanding assets will be organised to make payments
In other words, a person or company can be insolvent without being bankrupt, but cannot be bankrupt without being insolvent.
The key objectives of the Insolvency Amendments
The primary purpose of the changes to insolvency law is to enable companies to have an increased level of flexibility during this Pandemic.
This should provide a better chance of financial and organisational success when this calamity ends.
The current detail on what these new measures will involve is still minimal. However, what we do know is as follows:
These changes are intended to help UK companies avoid entering insolvency. This is by offering financial rescue or a restructuring process.
These amendments will allow companies to be able to procure essential supplies throughout the period of rescue.
There will be a temporary suspension on 'wrongful trading' as per the UK's Insolvency Act 1986, section 214. This suspension will be backdated to 1st March 2020.
Wrongful Trading: What is it?
Understandably, company executives have been gravely concerned about wrongful trading laws during this crisis.
So, what is wrongful trading? Simply put, directors can be held personally liable for continuing to trade if:
They are knowingly aware that a business is insolvent.
They continue trading in the full knowledge that a company is on the brink of insolvency, collapse or liquidation.
Once a director knows there are no reasonable prospects of their business avoiding insolvency, the onus is on them to mitigate losses to themselves and their creditors. Continuing to trade in deference to this simply worsens the debts owed.
The changes to insolvency law during the COVID-19 crisis are to help avoid an influx of insolvency applications. There is concern that the threat of wrongful trading liability during this Pandemic may lead many company executives to file for premature insolvency.
The hope is that by suspending this law and preventing a flood of insolvency claims, it will help keep the trade economy afloat during these difficult times.
It is important to note that:
This suspension will be applied retrospectively from 1st March 2020.
All existing trading laws and checks relating to fraudulent trading will remain in place. Moreover, this is to ensure that the law remains a deterrent against director misconduct and to ensure that executives fulfil their duties.
New restructuring Plans and Moratorium
In combination with the suspension of wrongful trading laws, the new measures will also build on the government's previous reforms announced in August 2018.
A vital plan is a moratorium (or 'breathing space') for companies facing financial difficulties. This arrangement is aimed at giving companies in trouble additional time to explore options for restoration.
These new rules will allow companies that are in the process of a restructure, the ability to continue crucial trading. This is being done through providing access to necessary supplies while attempting a rescue.
These essential supplies can include energy, raw materials and broadband. It is thought that the provision of these materials will enable continued business and a route out of insolvency.
Further Details and Questions
Details surrounding the insolvency changes are still quite scant. We do know that the government is looking to fast-track these amendments because of the ongoing crisis.
A full version of the announcement is available on the UK's government website.
There is no denying that this is a welcome move, especially for those businesses in urgent need of assistance during this critical time.
There are many omissions in the announcement, and this has led to some key questions and concerns.
These queries include:
Whether there will be more detail about limiting hostile winding-up petitions
If there will be any amendments to the circumstances in which a company is deemed to be unable to pay its debts under the Insolvency Act 1986
Whether companies that are already insolvent will be eligible for the new moratorium.
The government's initial proposals in August 2018 stated that those companies that were already insolvent were excluded from the scope of the moratorium. It is unclear whether this will change in line with the current COVID-19 crisis. Also, whether there will be more detail about which companies will be able to qualify.
Is there a timescale planned for these changes?
The UK government plans to bring forward legislation to this effect "at the earliest opportunity". However, the exact timing remains uncertain, with Parliament currently in recess until 21st April 2020.
It is important to remember that there is no indignity in asking for help or advice if you are suffering financial strain.
If your business is facing hardship or you are worried about debt or insolvency, then we urge you to act as soon as possible.
Claims and disputes involving insolvency are highly technical. Contact one of our proactive and professional commercial law solicitors now for expert legal advice.
Related article: Insolvency: 10 burning questions answered!
Do you need a Lawyer?
Find Solicitors, Lawyers and Law Firms in the UK with Qredible
Find a Lawyer near me