If you have a consumer or business issue that you have been unable to resolve with informal discussions, mediation or negotiation, the next step is typically civil legal action.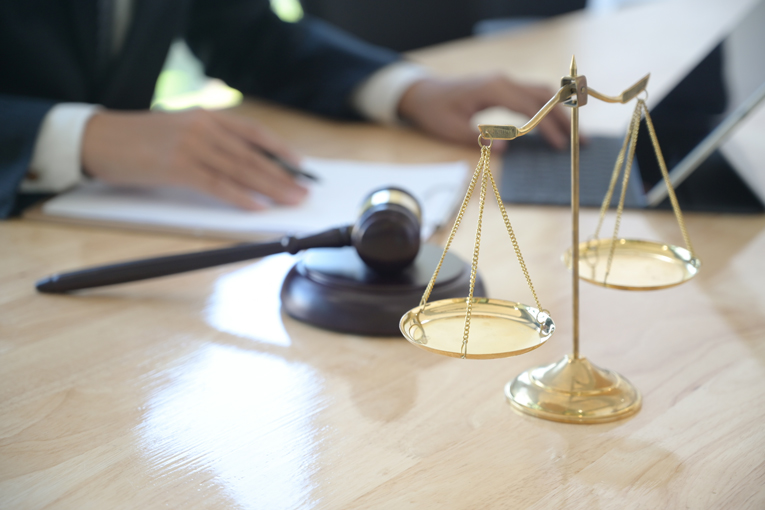 As the claimant, it will cost you time and money to begin court proceedings. There are usually three 'tracks' which a claim can be allocated to; this is dependent on the complexity and value of money needing to be disputed.
For claims of £10,000 or less, this should be allocated to the Small Claims Track.

For applications of over £10,000 up to £25,000, this should be assigned to the Fast Track.
For claims of over £25,000, this should be assigned to the MultiTrack.
Most disputes and subsequent claims tend to fall into the Small Claims Track. Cases in this track can be used without the need for a solicitor.
However, before embarking on the journey of issuing a claim, you should have an understanding of how much making a claim can cost and what it means to take someone to the small claims court.
Small Claims Court Fees
As the claimant, you will have pay fees to the County Court to start the claim. The Court Fees are payable at two critical stages of the claim, and you need to pay them in advance. You must ensure that you have these funds available before starting your application.
If the proceedings are successful and you receive an award of a judgement in your favour, all of the Court Fees that you have paid will be added to the amount that the Defendant must pay.
Fees and limits can vary across the UK, and it does depend on the matter of the claim, for example, personal injury or housing disrepair.
Small Claims Court Issue Fee
An Issue Fee is required at the point of submission of your Claim Form to the court.
A claim can be submitted on paper via a paper claim form, or instead, you can file a claim online using the online service. There are benefits to applying online, typically the Issue Fees are slightly lower, and you will not be required to print or post the documents needed. However, you will need to register for an online account, and you are unable to use this service if you are not aware of the exact amount you are claiming.
 The paper claim form fee can range between £35 to £455 depending on how much you are claiming. The online service fee can range between £25 to £410.
It does not matter how you submit your claim, the Issue Fee is based on the amount you are claiming for, or the amount that you are estimating the application is worth.
If you are using the online service, the Issue Fee is payable by credit or debit card before submission of the claim. If you choose the paper claim form, you have to include a cheque or postal order for the correct fee and post that along with the paper claim form.
If your claim is not disputed, then you will receive a judgement in your favour. No other court fees will be payable from that point.​
Small Claims Hearing Fee
If the claim gets defended, the case will need to proceed to a small claims hearing. You can sometimes come to an agreement or out of court settlement before the hearing. The court will then send both parties an allocation to the small claims track as well as a Directions Questionnaire.
The Directions Questionnaire will ask for details of your claim in preparation for your hearing. This will include the proposed track, the location of the court, any expert evidence, any witnesses and if there are any hearing dates to avoid.
Claims are usually allocated to the track because of the amount that you are claiming. It is possible that the judge can alter this because of other factors, such as the complexity of the dispute.
Once both of the parties have submitted a Directions Questionnaire, this will then lead to a court order. The court order will confirm the track and providing a date for the hearing, the exchange of evidence and providing a period for paying the hearing fee.
The hearing fee can range between £25 to £335 depending on how much you are claiming.
Small Claims Mediation Service Cost
The Directions Questionnaire will ask if you agree to your claim being seen to by Small Claims Mediation Service. If both parties agree, then a mediation appointment will be arranged by telephone. A mediator will try to reach a settlement over an hour or so.
The Small Claims Mediation Service is free, so you should seriously consider this as an option. You will also be able to be seen by a mediator faster than having a court hearing. You also will not incur the Hearing Fee if you can settle the claim at mediation.
If the mediation fails, then your claim will proceed to a hearing, and you will need to pay the Hearing Fee.
Small Claims Expert Costs
Dependent on your claim, you may require an expert to supply evidence to support your claim. You will require the court to grant permission to use an expert, and if you receive permission, you will then need to supply the funds to pay the expert to produce written evidence relating to your case.
As with court fees, if you do use an expert, and your claim is successful, the cost of the expert can be recovered from the Defendant. The court can recover the cost up to a maximum value of £750.  
What costs can you have recovered in small claims?
If your claim happened to be successful, on top of the court fees and approved expert costs, there could be other things you can claim and recover from the other party.
Interest on the amount of money owed.

Travel expenses relating to getting to and from the hearing.
Loss of earnings due to having to attend the hearing.
Legal representative's costs if you had instructed a solicitor.
Examples of small claim costs
£70.00 – The online Issue Fee (due when upon submission of your claim)
£115.00 – The hearing Fee (due when a hearing is needed)
£185.00 – Total cost (this will be recovered in full if your claim ends up being successful)
How much is the cost of a lawyer for the small claims court?
Although the small claims court process is designed to happen without legal representation, many people still choose to use small claims solicitors in which they can recover some of these costs as part of their claim.
The way legal costs for small claims court is calculated is complicated and relates to the claim amount, how the Claim Form is provided and the number of parties involved. There are also further costs that can be claimed if the judgment is awarded to you. This depends on the amount of money requested and how the decision was obtained.
If you do choose to use a solicitor for your small claim, you can usually expect to receive between £50 to £130 towards your legal costs if your claim was successful.
The low legal representative costs that are recoverable in the Small Claims Court is the reason many choose 'no win no fee' funding as an option when dealing in small claims. If you do seek legal help at Small Claims Court, it is advisable to look for a law firm that offers fixed fee small claims services. 
Should I instruct a solicitor for small claims court?
Although you may not be able to recover all of your legal costs as part of your claim, there are still a few compelling reasons to consider instructing a solicitor for small claims services.
Firstly, and most importantly, a small claims court solicitor can advise you on the law and your chances of success. Spending money on making a claim and attending a court hearing and being unsure of what to do and having no basis for a claim would be a costly mistake.
A solicitor will also be an expert on litigation and the court process; they can advise you on how the process will go. They can best prepare you for the court hearing; ensuring that you comply with the relevant directions and deadlines and that your claim is comprehensive.
If your claim is successful and judgment does get awarded in your favour, you could still need to enforce that judgment. A lawyer can advise you and instruct you of the most cost-effective and productive methods that are available to you.
Should I take someone to small claims court?
Deciding to take a person or a business to small claims court is not free, and there are sometimes quite a lot of risk involved if your payable fees are quite high and the amount of money you are claiming for is on the lower end of the small claims track. Knowing what the potential costs are along with when fees will require paying is likely to influence your decision.
Deciding to take someone to Small Claims Court is a big decision to make, which can often carry a risk. It is essential to seek expert legal advice. Contact us today to speak to one of our expert legal advisors. Our small claims solicitors will deal with your enquiry with understanding and empathy.
Do you need a Lawyer?
Find Solicitors, Lawyers and Law Firms in the UK with Qredible
Find a Lawyer near me