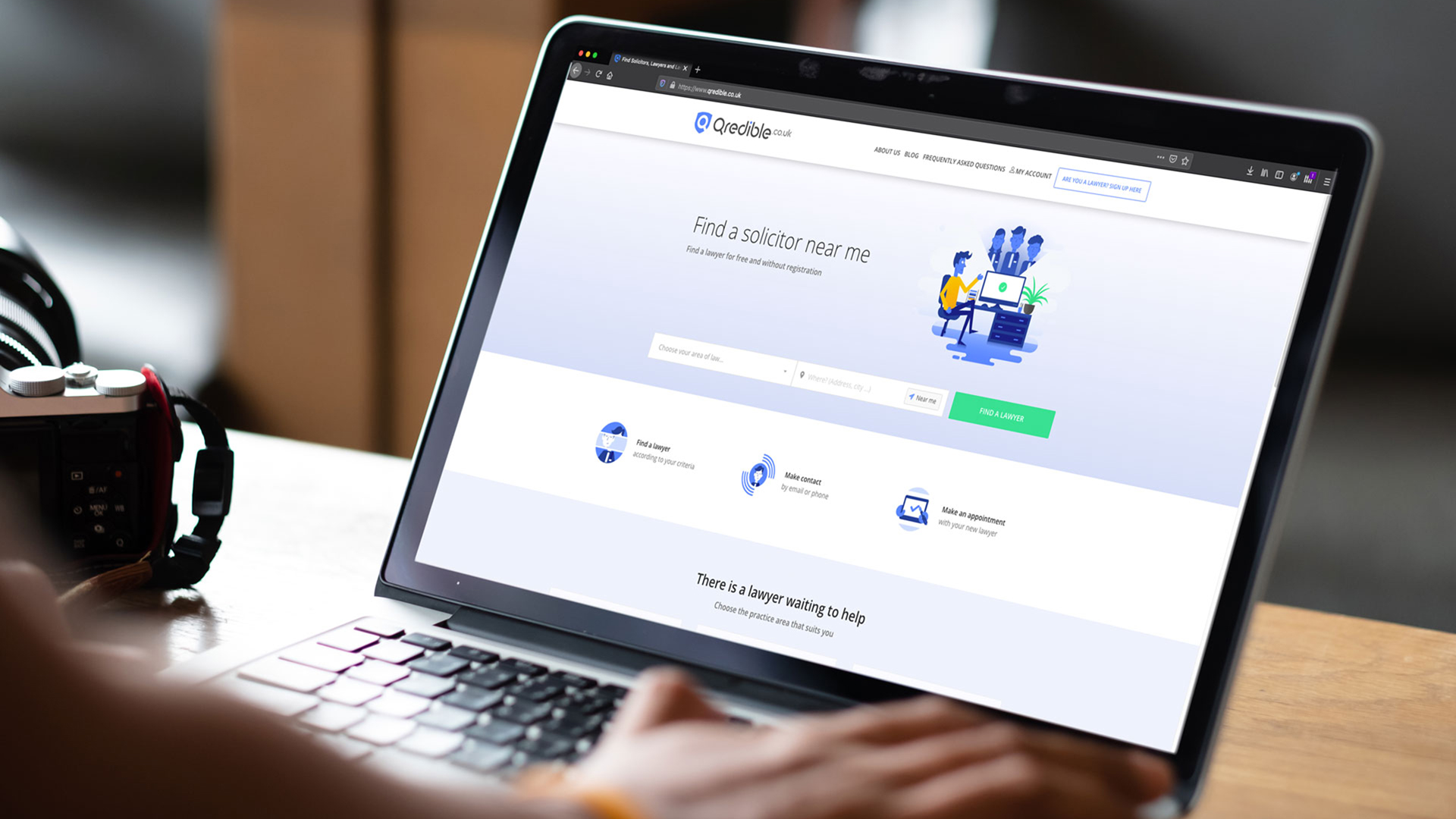 Lawyers don't have to be marketing experts?
Marketing involves a considerable amount of your valuable time talking to people who are frequently uninterested in hiring your services. At Qredible.co.uk, you'll have an online presence as our marketing experts make sure you'll always get found in search. Let our experience be your success!
Free up your precious billable hours
Lawyers' are experts in delivering law and getting deals through. Meeting deadlines and time management are crucial for your firm. With a professional profile on Qredible.co.uk, there won't be any distractions. We shall drive new leads and business to you, allowing suitable clients to contact you directly.

Sales are quite challenging
Sales can be quite tedious and monotonous following up clients on a quote or making phone calls. Your time will be best served to have better communication between yourself and your clients by returning those emails promptly and wrapping up court cases.

Help you win new clients and grow your firm
With Qredible.co.uk, you will boost your income streams and achieve rapid growth as you shall have more visibility, more contacts and ultimately, more clients. We shall provide you with leads continuously; hence, a good source of constant work to generate additional revenue.

Prospective clients can quickly reach you by phone or email and on the go. Our mobile-friendly platform is easily accessible on any device, effortlessly connecting people with lawyers!
Unique lead generation platform that will help you win new clients and grow your firm

5 years of proven experience in driving new clients to lawyers  

Large Digital Marketing budget delivered by experts, which helps drive internet searches to you

Experienced Development and Search Engine Optimisation team with proven pedigree and results

Small annual subscription with swift and measurable Return on Investment

Social Media marketing campaigns to improve visibility to a wider audience

Dedicated Account Managers
Join the UK leading lawyers network now!
Do you need a Lawyer?
Find Solicitors, Lawyers and Law Firms in the UK with Qredible
Find a Lawyer near me