In light of the alarming escalation in the number of cases of Coronavirus in the UK, more and more law firms are expected to roll out remote-working, and some of you are already doing so. Working from home has become a necessity rather than a luxury. While you won't spend hours commuting, you may end up being more productive.
As a lawyer, you have to create a customer journey that rivals the best a client has ever experienced as well as keeping yourself motivated and in good shape.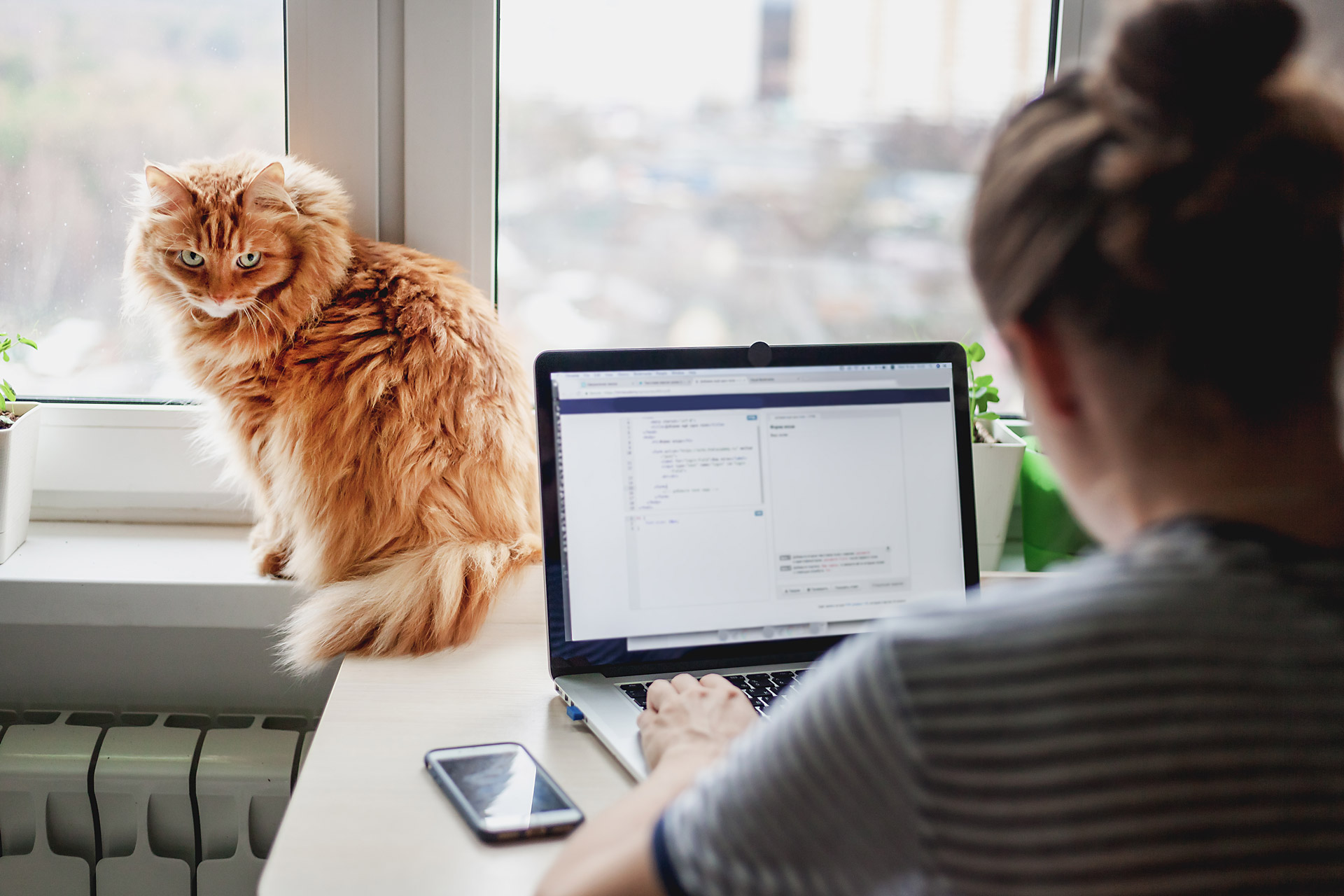 Keep the right information in the right place
Make sure you have all the client information on files or cloud-storage for easy access. Make copies of relevant documents that you may need soon to avoid wasting time making a trip to the office just for that reason.
Small to medium law firms may already have law practice management software such as Clio , Leap or Litify. If you are not using one yet, this software delivers all the tools modern law firms and lawyers need to run a successful practice: time-tracking, billing, document management, case status reports, expense management, and calendaring all-in-one secure place.
Keep a backup of your hard drives in a safe place or set your server to do regular back-ups since you'll be working remotely. Look into getting your data backed up autonomously and incrementally in the background to avoid losing any critical information.

Use the right communication tool
With the latest advances in technology, you can communicate and collaborate faster and create a better experience for your clients. We understand that a big part of your job is spending a fair bit of time interacting with clients via email or phone calls. For a more personal consultation, you or the clients will meet up for a face to face meeting. Under this current Covid-19 climate, when we are advised to reduce social interaction with many people confined to their home, videoconferencing can be your best line of communication to make you feel closer to your clients.
If video calls may inconvenience certain parties, some selected software allows you to have a purely vocal conversation by turning the video off.
You can embrace these modern tools to improve your communication stream if you want to contact clients or business partners remotely with two or more participants. Here are some of the video conferencing tools to communicate from home.
To avoid the installation of software's on your computer, it is advisable to communicate with just your internet browser; for example, Hangouts, Office 365, GoToMeeting or  Join.Me. Alternatively, you can use software-based applications like Teamviewer or Skype.
However, if you require a more sophisticated means to communicate that allows whiteboard for drawing diagrams, then Zoom can be an option.
With mobile devices, you can use messaging apps like Slack or WhatsApp, as there is a good chance that a vast majority of your colleagues or clients are already registered. It will allow you to communicate instantly or have a team conversation.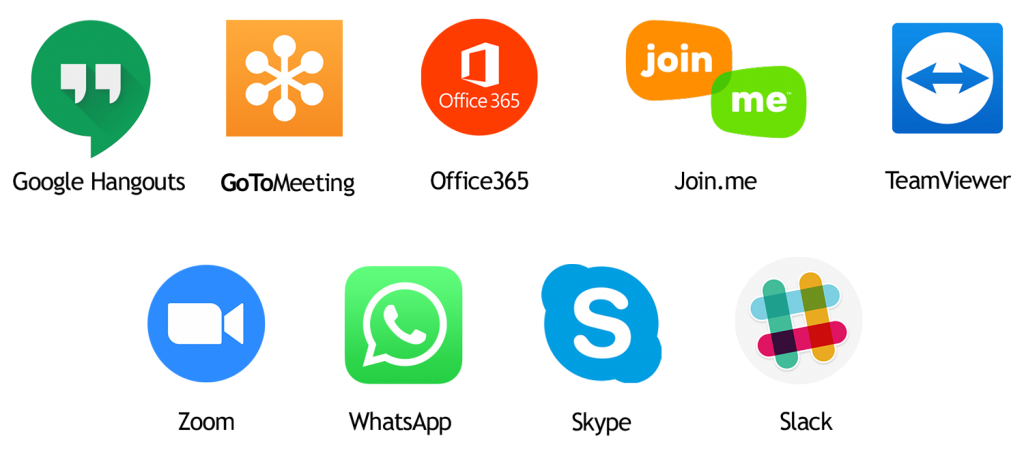 Secured and fast network
If you are lucky enough to have an IT department in your company, ask them for advice. They should either supply or advise you with equipment and software to use, such as a VPN (Virtual Private Network) to access files securely.
Make sure you have a decent broadband speed connection as a few networks will only get slower with more people streaming Netflix or Amazon Prime to watch a bit of "How to get away with murder" or "Suits".
The right set-up
Having the right set up is crucial to distinguish between spaces you are at 'home' and when you are working. Make sure the room you are having a conversation in is well lit to improve visibility during videoconferencing and use a headset if necessary, to eliminate any background noise.
It would be ideal if you can dedicate a desk and some peripherals for work use only.
Use an ergonomic chair, if possible, to avoid any future health issues such as back pains.
Keep your desk clear of unwanted items
Keeping your 'office space' and desk as clear as possible will keep you productive. A clear desk with only your monitor and keyboard will keep you focused and less likely to break into a sporadic cleaning session.
One big productivity killer is the sudden urge to tidy your space instead of working.
Assuming that most of your files are digital, you may need physical storage. Sometimes, with just a printer, your desk can become cluttered. A cabinet or drawer under your desk can give your room more space.
Establish boundaries
It will take much self-control to succeed in working in confinement. The biggest problem with working from home is that friends and colleagues may have the perception that you aren't working all day. It is imperative to set boundaries in which you make it clear to your friends and families that you are busy, you are working, and that during work hours you shouldn't be distracted unless it is essential.
Choosing a part of your house that is free of any distractions can be very helpful – away from any background noise. Set ground rules, so others in your surroundings don't take advantage of you; which may affect your productivity.
Create a routine
Going for a run or walk the dog in the morning is a good tip to start the day in the right shape.
Set a schedule for going about through the day and stick to it; such as when to work and when to call it a day. This will help you maintain a well-balanced lifestyle. Apps such as RescueTime is a great tool to help you keep to your schedule; while Checky App tracks how much time you're spending on your phone through Instagram when you should be working.
Schedule regular breaks to break away from the monotonous environment you are confined to as long as you keep it in line with your company's policy on break time.

Regular contact with your peers
Diarise regular online meet up times with your colleagues to catch up and even discuss cases. Video chat can help you feel more connected to the office, and this can only help with better mental well-being and productivity.
Take away
What did you learn for next time? Keep a log of things that didn't quite work according to plan so you can be better prepared for any unanticipated events. It presents an opportunity for you to think of new ways to secure the future of your practice and make changes required accordingly. It can only help your business survive at the most challenging times of our lives.
Related article: https://www.qredible.co.uk/b/advice-hub/callout-to-all-lawyers/
Do you need a Lawyer?
Find Solicitors, Lawyers and Law Firms in the UK with Qredible
Find a Lawyer near me