The Easter holidays are on the horizon, and famously this is one of the busiest times of the year for people to go on holiday – whether with their family, their friends, or just alone. However, with the current outbreak of the novel COVID-19 virus, it is clear that all travel plans are somewhat up in the air, and in the worst case could be cancelled in the near future.
With that uncertainty in the air, it's essential to know your rights, and to be clear on what you might or might not be able to do about such an event. In this article, we'll look at many of the common questions about travelling during the coronavirus outbreak.
If you're worried about whether you're still safe to travel, you can check the UK Foreign Office advice for the latest updates on the country you're planning to visit.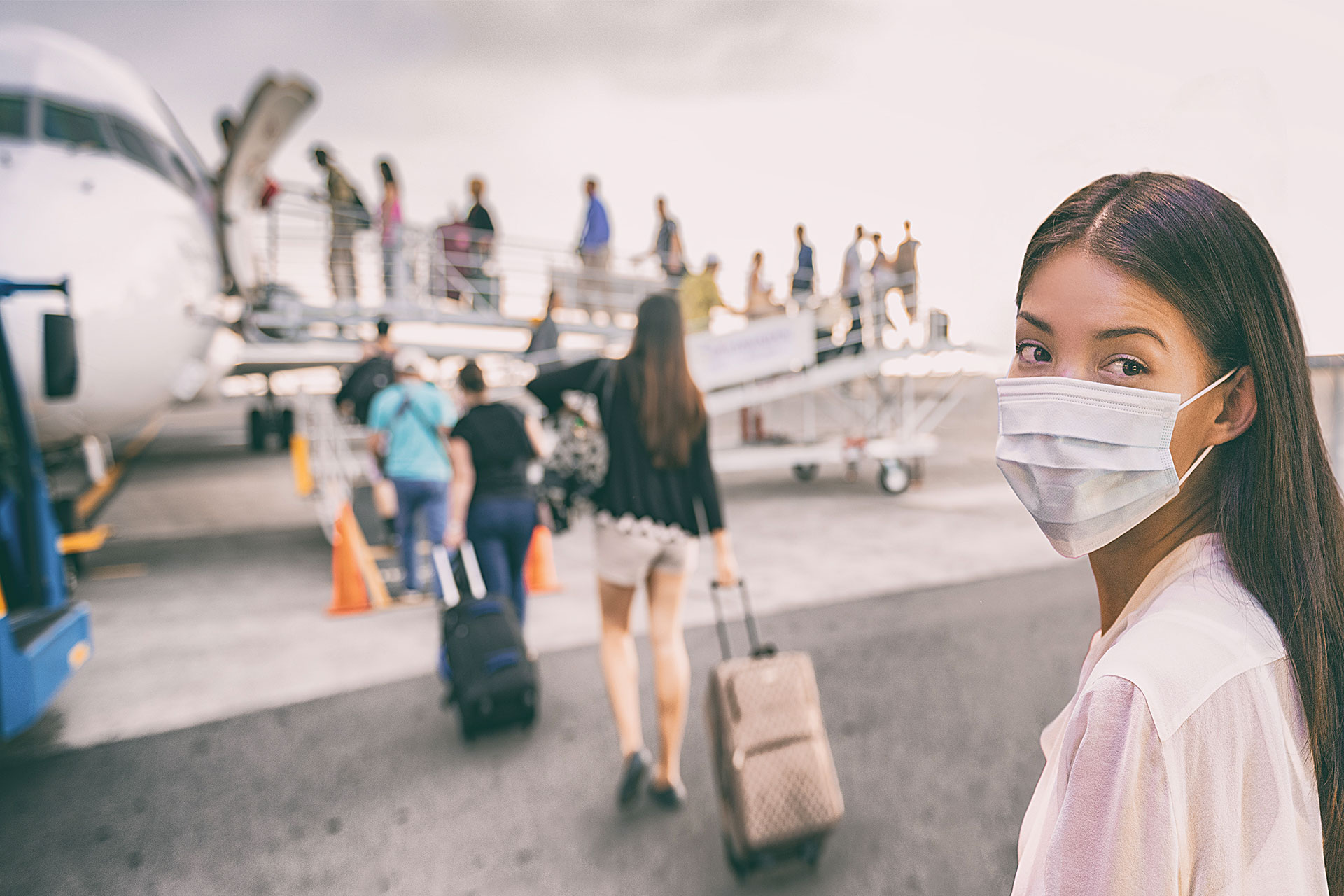 Can I travel or visit family in Europe?
One of the main concerns that many British travellers will have is whether it is safe to travel to Europe at the moment. The EU is banning all non-essential entry for all foreign-nationals. Only residents, family members and essential travelling will be permitted; unless absolutely necessary – imposed for an initial period of 30 days.
What happens if I decide to cancel my trip to an area not affected?
This is one of the problems with cancelling a trip at this point. Because we don't know where is likely to be more or less affected yet, it would potentially put you in trouble financially and otherwise if you cancel a trip now. If you cancel a trip to an area not affected, you are almost certainly not going to get any reimbursement from either the airline, accommodation provider or your insurer.
What about travelling to places that are not affected?
Essentially, this should be fine, but you should take precautions to ensure that you minimize your likelihood of contracting the virus at the airport and other busy areas during transit. You would be safer to avoid any non-essential travel, even to non- affected areas, but it's entirely up to you. You are also advised to get travel insurance and follow advice from Public Health England while you are abroad.
Will my holiday insurance provides cover to travel to unaffected areas?
You will always need to check with your specific insurance provider to make sure the level of insurance you have is adequate. Your medical costs will be covered, and assistance will be provided if you are diagnosed with the virus while travelling.
Someone in the party is over 65 – should we travel?
Because older adults are much more at risk to the COVID-19 virus, you should take extra care if anyone over the age of 65 is in your travel group. To be extra careful, you should probably avoid travelling in that case, although it is entirely up to you. The advice, however, would be for that person not to travel at this time.
If your holiday is booked in the future in an area that becomes affected by Coronavirus?
In general, if this happens, contact your travel provider to discuss the options. Unfortunately, there are no certainties regarding what might happen in this case, and it is something that everyone is going to have to play by ear. You can generally claim a full refund, however, if that is an option. Some airlines are also giving the option to change your travel date for free of charge.
What happens if the Foreign Office travel advice to my destination has not changed?
If the Foreign Office does not advise against travelling to your destination and you go anyway, you will be unlikely to claim compensation from any insurer or travel provider other than medical insurance if you happen to fall ill on holiday. Please check with your travel insurance before you travel.
What if I or someone in my party gets sick before the holiday and are unable to travel?
You may be able to claim in this case, as it is an illness and beyond your control. But as always, you have to check with your provider, as not all insurance policies are the same.
What if my location becomes affected?
If you are on holiday and your location becomes affected by the virus, then you might be entitled to some compensation, especially if you are quarantined there or you are made to return home. You will need to check with your specific provider in that case.
What if a border closes and I am unable to travel onward?
If this happens, then you are going to be able to claim for that part of the trip, or your provider might be able to work out an alternative. At the very least, they have a duty to ensure that you can return home safely if it should come to that.
What if I get quarantined after my return?
In most cases, this is not something that most travel insurance providers will be able to help you with, as you are effectively experiencing it once on homeland.
Is it better to stay in the UK?
This is entirely a matter of opinion, but you should make sure that you are at least aware of the specific risks of travelling at this time to the place that you are going to.
Missing flights because of quarantine?
Many insurance providers will provide cover for this, as it is something that is beyond your control – as long as you already had the insurance policy when you bought the trip.
What if the travel firm collapses?
In some cases, insurers provide no coverage for when a travel company collapses, no matter what the underlying reason is. ATOL protection applies to most air trips abroad that are booked with UK travel companies. If ATOL covers you, your travel company should have given you an ATOL certificate when you booked. Depending on your circumstances, you may be able to claim the cost back.
What happens if an event I have tickets for is cancelled?
The Society of Ticket Agents and Retailers (Star) says the UK government and deputy chief medical officer have advised that there is no apparent reason for cancelling events just yet. Unless an event organiser has cancelled specific functions, all other activities are scheduled to go ahead, and the standard policy will apply. All tickets will be refunded from point of purchase if anything is cancelled.
Keep a close eye on venue and ticket agency websites, especially before you set off – many are providing regular updates
What happens if an event I have tickets for is cancelled?
Many of the losses suffered by people stem from decisions that have been taken as 'precautionary' measures. You, the policyholder should make your choices in the context of the policy wording. In some cases, insurance coverage may not be provided for all categories of loss.
Key Takeaway
Contact a consumer rights solicitor to meticulously review any particular policy wording and advise accordingly. Solicitors will look for clauses that deal with losses resulting from an outbreak like Coronavirus or look for clauses where these losses are expressly excluded.
Visit Qredible.co.uk to contact a lawyer directly by email or phone to get the very best of advice and make an informed decision.
Do you need a Lawyer?
Find Solicitors, Lawyers and Law Firms in the UK with Qredible
Find a Lawyer near me