Freedom of speech and having the liberty to express an opinion is important to most of us. Nevertheless, in some circumstances, comments can be hurtful, misconstrued and damaging to reputation.
As per the oxford learners dictionary, defamation (Article 19) is defined as "the act of damaging someone's reputation by saying or writing bad or false things about them". You may be familiar with slander and libel cases involving celebrities and newspapers – but defamation happens to the general public too. 
Read on for everything you need to know about suing someone for defamation.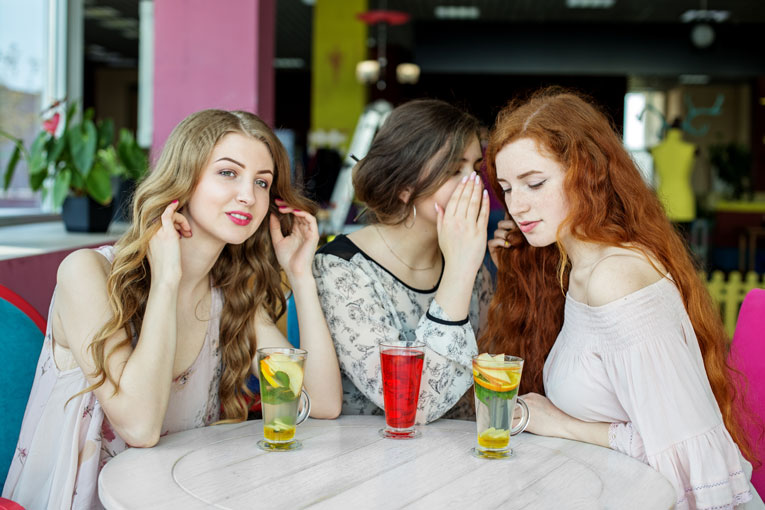 What is defamation?
Defamation is the publication or vocalisation of information, opinions or thoughts which can damage the reputation of a person or business. For a comment to be defamatory, it must be communicated to a third party, even if it is just one other person.
What is the difference between defamation, libel, and slander?
Defamation is an umbrella term used for libel and slander. Libel is when a comment is written, published or broadcast. Slander is when an offensive comment is spoken or said.
What is defamation of character?
Defamation of character is when a comment (or comments) are made that are disparaging about the characteristics of a person, their business, or their product. The critique must cause damage to the image of the person, business, or product.
Can I sue for defamation?
Yes. Any individual, business or company can sue for defamation. You must launch a claim for defamation within 12 months of the incident.
A defamation lawsuit will generally only be successful if the statement is:
Untrue or incorrect in some respect

Deliberately exaggerated

Reported, written, or said in an intentionally misleading manner
Who can sue for defamation?
Any eligible person, company or business can sue for defamation. 
However, a company or business cannot be compensated for injury to feelings. They can only claim for damage to reputation.
What are the time limits for suing for defamation?
Stringent time limits bound defamation cases. A claimant must initiate their claim within one year of the act of defamation. The time limit could be extended if the court feels there are reasonable grounds to do so. However, this is exceedingly rare.
Individuals who feel they are a victim of defamation should begin their claim as soon as possible.
How do I sue for defamation?
There are several steps for compiling your case for defamation. These are as follows:
1. Analyse the statement
Is the comment slander or libel? Slander refers to a spoken statement, whereas libel is a form of written defamation. A published or written comment can be more harmful as they tend to cause injury for more extended periods due to mass exposure. Written statements are also easier to prove, making your case automatically stronger.
2. Prove the statement was false
A defamatory statement must be false. If it is true, then you will not have grounds for a case. Be aware that, in most cases, statements construed as opinions are not defamatory.
3. Prove the statement caused injury
You must demonstrate that the comment tangibly harmed you. Can you prove that the statement damaged your reputation or your business? Have you lost work or income? Were you bullied or harassed because of the comment? Then this is tantamount to a form of injury.
If you feel that the above applies to you, then you will likely have a strong case for defamation. If you are unsure, then we recommend seeking legal advice to talk through your situation and determine if you should claim for defamation.
How can I prevent defamation claims?
If you are a business owner, you must protect yourself from defamation claims. They can be costly and cause irreparable damage to your company.
Ways to avoid exposing yourself to defamation lawsuits can include:
Have a clear social media policy that all staff are aware of

Do not repeat allegations that you have heard or read. Simply sharing or re-tweeting a defamatory statement can leave you open to a defamation claim

Never assume that because something was written, published, or printed that it is true

If you are creating or publishing content, then you must fact-check

Avoid saying or printing offensive comments, even if they are true

Do not make up or exaggerate stories to gain publicity
It is essential to have the correct professional indemnity insurance cover in place to protect your business if you receive a claim.
If someone accuses me of defamation, what should I do?
You need to act immediately and obtain legal representation. Your critical defence is proving that the statement made was factually accurate and correct. By saying that the statement was fair, and in the public interest, you can form a reasonable defence. 
However, there are many more technical defences that you can use, but you should also immediately seek advice.
What happens if I win a defamation case?
Generally, a defamation case is heard in a court environment. If you win your claim, then you will be awarded compensation for damages. Your opponent may also have to pay some, or all, of your legal costs. 
Moreover, you may be awarded an injunction to prevent the repetition, sharing or future use of the defamatory comment.
Are there alternatives to suing for defamation?
Understandably, not everyone feels comfortable with the idea of going to court. An alternative option for resolving your dispute is via a dispute resolution service such as mediation. This form of assisted negotiation will involve an impartial mediator who will help the parties overcome a deadlock and reach an amicable settlement.
Need help from a litigation lawyer!
How do you react if you are a defamation victim? How to defend yourself and assert your rights? Contact a
litigation solicitor
now!
Celebrity Cases
Rebel Wilson vs Bauer Media
Actress Rebel Wilson is known for her roles in films such as "Pitch Perfect", "Bride of the Bridesmaids" and "Museum Night". However, this brilliant actress also holds a law degree from the University of New South Wales (Australia) and is a writer and producer.
When an Australian magazine claimed that she was a serial liar, she became embroiled in a defamation case. She sued for damages and won the lawsuit in 2017 and was awarded US$500,000 in damages. Read more >
Rebekah Vardy vs Coleen Rooney
Rebekah Vardy filed a high court defamation lawsuit against WAG Coleen Rooney, over the notorious "Wagatha Christie" bust-up. In October last year, Ms Rooney posted an allegation on Instagram, claiming that the story was leaked to The Sun and that the footballer's wife fell in an amazing way. Read more >
Key Takeaway
Have you lost business due to a slanderous comment? Has your reputation been damaged following a defamatory statement? If you are concerned about the effects of defamation in either a personal or business capacity, then you need to act quickly.
Contact one of our civil litigation solicitors today to talk through your concerns and discover how to get the retribution you deserve.
Do you need a Lawyer?
Find Solicitors, Lawyers and Law Firms in the UK with Qredible
Find a Lawyer near me