*Please note that the following article refers only to regular employees who work for a traditional employer. People who are self-employed or "gig economy" workers are unlikely to be able to claim compensation under common civil employment laws, even if they contracted Covid-19 while working. 
On March 23rd 2020, amidst the growing domestic threat posed by the global coronavirus pandemic, the UK entered a nationwide lockdown. All non-essential businesses were ordered to shut their doors indefinitely. Prime Minister Boris Johnson effectively prohibited people from going to work, except in cases where that work was "absolutely necessary and couldn't be done from home".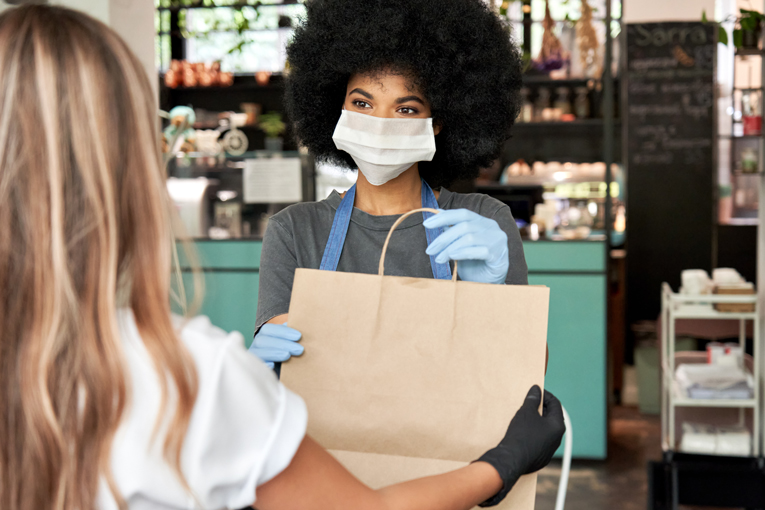 Initially sold as being a temporary, three-week measure to "flatten the curve" and "protect the NHS", heavy restrictions on daily life remain six months on. During that time, more and more people have been returning to their physical places of work, albeit with strict guidelines, social distancing and varying levels of protective equipment in place.
 However, with winter fast approaching and cases rising once again, a full-blown "second wave" now looks all but inevitable.
Returning to work!
So what happens if you catch the virus at work? Is your employer liable to pay you compensation?
Safety Duty Owed to Employees by Their Bosses
Fortunately, UK workers are protected by some of the most stringent and far-reaching Health & Safety laws in the world. In common law, an employer is legally obliged to take reasonable measures to provide a safe place and system of work, along with the safest available equipment.
The following statutes supplement these common-law duties:
Workplace Regulations 1992

Personal Protective Equipment at Work Regulations 1992

Provision and Use of Work Equipment Regulations 1998
It is often alluded to throughout the body of these regulations that an employer has to do what is "reasonable" to ensure the safest possible running of the business. In other words, UK common law allows for the fact that, while potential risks to members of staff can be effectively managed, they cannot be eliminated entirely.
Therefore, the appropriate management of risk for a place of work rests on successfully balancing the following three factors:
What is the likelihood that a particular risk will materialise?

If that risk arises, what could be the severity of the damage caused?

What is the cost of eliminating or minimising that risk to the lowest level reasonably practicable?
The Effect of the Pandemic
Concerning the factors mentioned above, the threat of Covid-19 poses substantial safety challenges to a workplace environment. Because the virus is considered to be highly contagious, the risk of employees catching it and passing it onto other staff members is exceptionally high. Furthermore, because the virus is potentially fatal, the severity of the damage that could be caused is off the charts.
In the eyes of common law, it is, therefore, reasonable to expect employers to pay a high economic cost to maintain their workers' safety. Despite the extraordinary circumstances in which the UK finds itself, the onus is still on the employer to negate risks and be prepared to do so to keep their operations running.
Possible Compensation if the Virus is Contracted at Work
The first hurdle for an employee who has become sick with Covid-19 is to successfully prove that they contracted it at work. Unfortunately, the burden of proof rests on the employee in these matters. However, proving that the virus was transmitted to them in the workplace may not be as difficult as one might imagine. 
Under civil law, the claimant only has to prove their case on the balance of probability and the most likely explanation. For example, if an employee caught the virus and then other employees fell ill with symptoms shortly afterwards, a judge would be likely to conclude that the other workers contracted coronavirus from the contagious first worker. This is what lawyers technically refer to as "causation".
In terms of the amount of compensation that could be awarded to a claimant, it would depend entirely on the duration and severity of the symptoms experienced. However, loss of earnings and any care the claimant required while they were ill would almost certainly be taken into account.
A living claimant who has recovered (partly or wholly) from their illness could reasonably expect compensation of a few thousand pounds. However, the surviving dependents of a worker who has died after contracting coronavirus in the workplace could potentially claim for a life-changing, six-figure sum of money. 
As of this writing, there have yet to be any high profile cases of employees suing their employer after contracting Covid-19 at work in the UK. However, with the pandemic still ongoing and British courts still hamstrung by restrictions, it may not be until normality returns that the lawsuits start flying in. 
In conclusion, businesses and places of work have had to either minimise the risk of coronavirus transmission as reasonably as possible or risk the possibility of shelling out thousands of pounds in a costly civil suit at a later date.  
Other Compensations & Entitlements
For full-time employees, statutory sick pay is currently £95.85 a week. Although it's better than nothing, this is likely to be far less than an average worker's regular wage. As such, workers who weren't put on furlough and were forced to self-isolate for an extended period have been struggling to make ends meet in recent months. 
Under normal circumstances, statutory sick pay is not paid until the fourth consecutive day of absence through illness. However, Boris Johnson introduced emergency legislation stating that employees would receive statutory sick pay from day one of sickness or self-isolation due to Covid-19.
Key Takeaway
If you have any queries regarding a litigation pursuit after contracting Covid-19 at work, please contact our employment solicitors on Qredible.co.uk, and they will be happy to assist.
Do you need a Lawyer?
Find Solicitors, Lawyers and Law Firms in the UK with Qredible
Find a Lawyer near me