Co-authored by Lee Gibbons and Matthew Stringer
Why the UK needs to innovate and export its way out of COVID-19?
COVID-19 has changed and indeed will continue to change the business landscape. It is no longer business as usual for lawyers and their clients. 
Lawyers need to be adding value through being dynamic strategic partners and trusted advisers to their clients. There is economic pain, but there will be new opportunities. You need to ensure that your clients and customers can take these with as little risk as possible to their core business.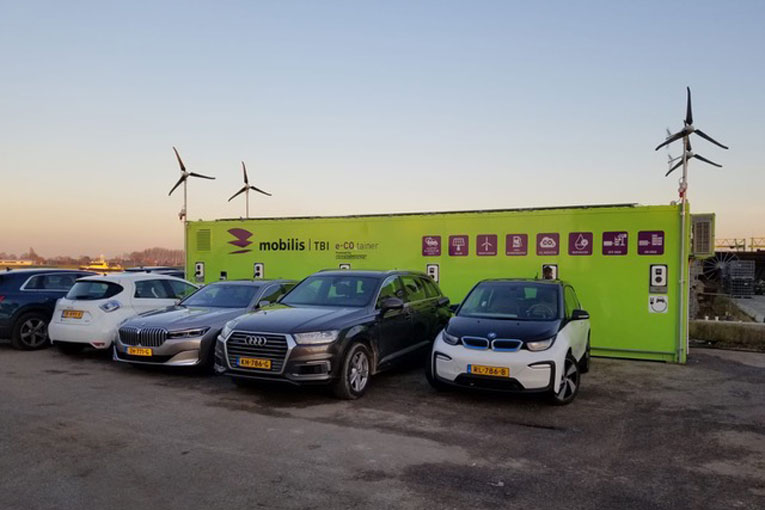 In line with this common-sense ethos, here is an example of how British expertise and innovation can solve problems across Europe and the world. 
Renewables are the future of energy, and we need them. I do not think this statement will be contentious, although certain projects will undoubtedly remain controversial, e.g. tidal schemes, certain dams etc. 
The challenge for 21st-century business is getting to the new panacea requires know-how, planning, multi-stakeholder input (including lawyers and accountants) and Government support or at least comprehension of how to let it develop to benefit UK PLC. The Dutch government has grants available – as yet the UK has adopted a different support system.        
Need: What do you want?
A client comes to us and wants a mobile, off-grid Charging Container for Electric vehicles ("EV Container Charging Solution"). 4On accepts the challenge and becomes a subcontractor to Power Sonic (USA). Very tomorrow but why not today – our response has to be – we can do this economically. The Company was a recent UK start-up called 4On.  
4On's highly skilled team in the UK, designs, plans, models, researches, fabricates, tests and rolls-out the EV Charging Container Solution. 
What did 4On and Mobilis TBI want to develop?
The EV Containing Charging solution enables efficient EV charging without the need for existing utilities or infrastructure. Moreover, it uses green technology as much as possible to ensure it can continue to provide clean power in remote or inaccessible locations.  
Think of it as a green, mobile large-scale battery that can be deployed anywhere globally to support projects as diverse as mines right through to extreme off-grid environments in the tundra or Hawaii.  
It was designed and built for leading Dutch engineering firm Mobilis TBI in The Netherlands. Mobilis' brief was to create a solution that enables the running of a building site that did not have existing infrastructure, including charging staff electric vehicles during the day while they are working. 
Without infrastructure, they would not be able to use their EV cars or rely purely on diesel generators. Furthermore, they would need additional generators to power the site. The EV Container Charging Solution enables Mobilis to operate their site just as if the infrastructure had already been installed. This is a lot cheaper than upgrading sites to plug-into existing utilities.   
Technical bits: "1.21 Gigawatt Flux Capacitor" (also renewable actually..lightning….)
It incorporates a 100kVA DC-Coupled UPS BESS to deliver power to 6x 22kW EV charge points and 2x 32a 3-phase sockets. The system makes use of wind, solar, bio-diesel and grid power to intelligently utilise the energy sources available to charge the on-board battery array. By continually topping up the stored energy buffer via renewables, it minimises the requirements from bio-diesel generation or grid (if available).
The four roof-mounted wind turbines along with the 300w / m² PV panels feed directly into the batteries, the UPS' inverter then converts this into 3-phase power for the sockets. The UPS' rectifier handles the AC power from the mains and bio-diesel generator.
According to 4On CEO Lee Gibbons "Renewable technology, coupled with sensible government support [not subsidies] is the key to getting UK engineering exports going again and improving our own domestic electricity network. Like it or loathe it UK know-how and robust battery technology is becoming a key national asset."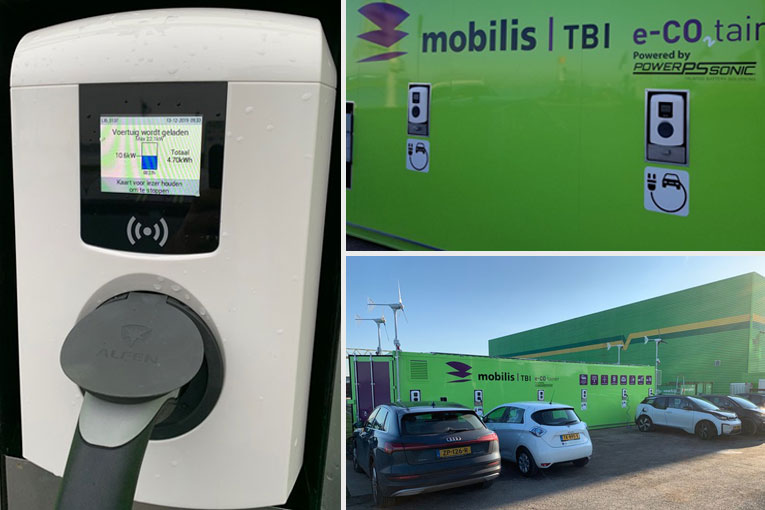 Partnership: w

hy lawyers need to partner strategically with business?
Business, suppliers and yes even their lawyers – need to partner. These are exciting, challenging projects and everyone needs to pull in the same direction without getting carried away.  
Your lawyer has to understand your aims and be able to explain potential risks; this is the time to grasp the opportunity, solve the problem, and make the change. 
It is always too easy to say "Too risky", but that is to miss the opportunity, better to say "Yes, there is always a risk but here is what we are going to do to mitigate and deliver what the client wants [and UK PLC needs]."
Conclusion
The EV Container Charging Solution is autonomous and monitored via a 4g Network. Usage data, fuel levels, security and issues are reported, as well as fire suppression, and auto-shutoff in the event of an incident ensures that the system is safe to use and performs optimally.  
Once proven to work others can now be developed, improved and perhaps franchised for manufacture in overseas markets. Additional containers are planned that increase the energy store as well as using hydrogen-powered generation to replace the bio-diesel, ensuring zero carbon footprint. The UK is well placed to exploit hydrogen fuel cell technology, so this is the time to make this work in the engineering sense.
Renewable technology is here, but it is also the UK's future. We must stay ahead of the curve, accelerate our exports out of COVID-19 lockdown and help the UK meet its climate ambitions. Energy storage will be the subject of a further article but rest assured storage, and intelligent charging will be a crucial part of it.   
So if you are still reading, then you will recognise this is good for jobs and the planet; you may ask what governments are doing to support these initiatives? Well, the Dutch government have money available to build EV charging stations, other EU countries presumably do. So you may well ask what is the UK doing to support, not prop up with unsustainable subsidies, these renewable initiatives……..well Boris what are we doing? 
Co-authored by Lee Gibbons and Matthew Stringer
Do you need a Lawyer?
Find Solicitors, Lawyers and Law Firms in the UK with Qredible
Find a Lawyer near me