Looking to go on holiday for that little bit of winter sunshine? European destinations are favourite holiday stops for Brits, with Spain topping the list followed by Turkey and Greece; estimated to over 58 million trips each year. Holidaymakers and business travellers alike are pondering how Brexit will affect their future travel plans.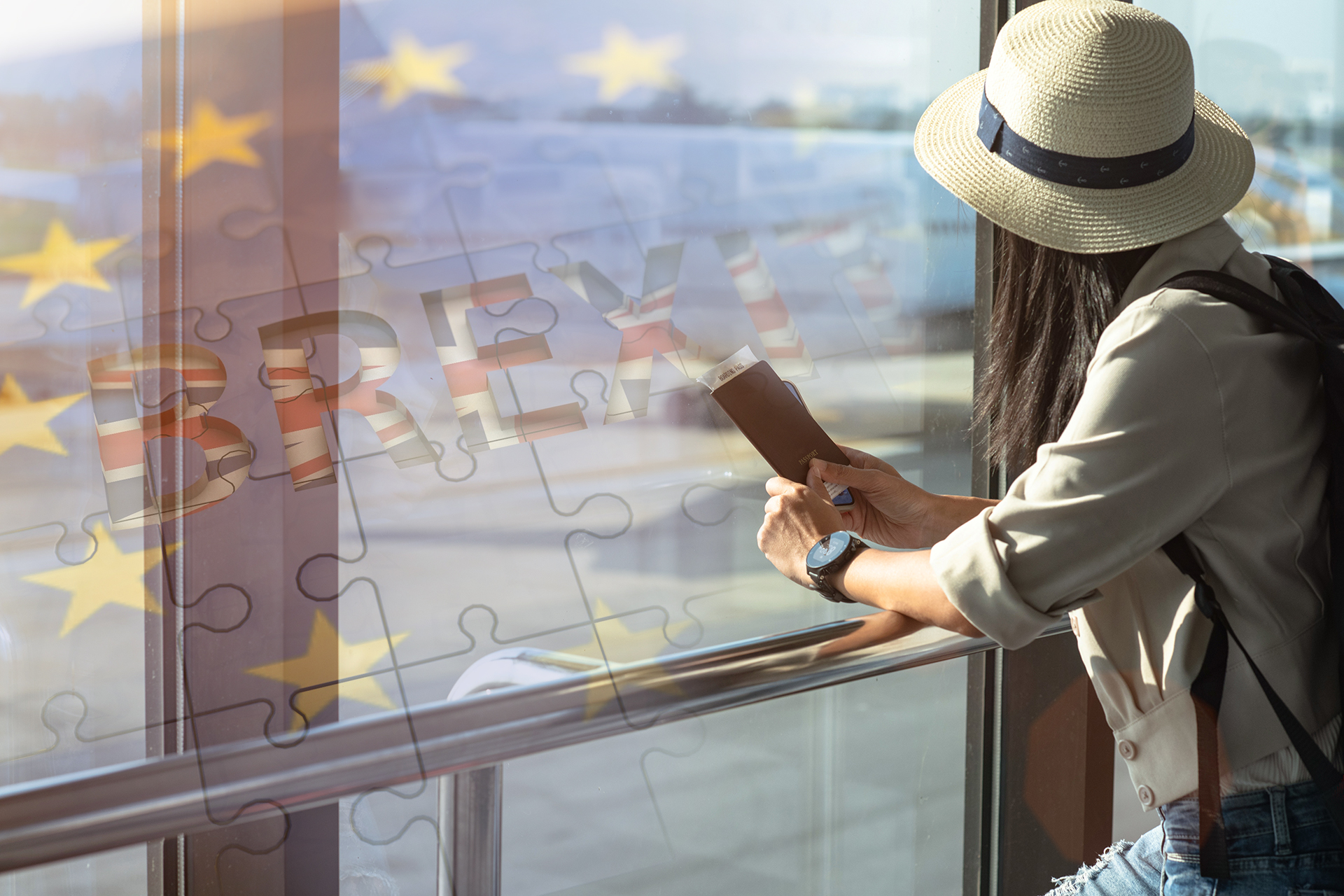 Do I need a visa to travel to the EU?
Whether the UK leaves the European Union with a Deal or No-Deal, UK travellers have had reassurances from the UK government that they will still be able to travel without a visa in Europe for leisure and business purposes; not including the right to work beyond attending meetings or signing deals. Visits would be limited to 90 days within 180 days, twice a year – meaning a maximum stay of 90 days in a single calendar year. However, you can travel an unlimited number of times for shorter vacations.
Am I eligible for emergency health care in the EU?
Will you drive a car without car insurance? I very much doubt it! The European Health Insurance Card (EHIC) will be valid until the end of the transitional period, 31st December 2020, but it can change as negotiations between the UK and EU progress. Hence, it is strongly advised to take out travel insurance when you go on holiday – it will provide you with medical coverage in the event you get sick or injured. You can get reimbursed for any emergency expenses.

Can I still drive with my UK license?
If you have a full UK driving license, you will be eligible to drive in the EU, but you may need to get an International Driving Permit. If the UK leaves the EU without a deal, UK citizens driving their vehicle in the EU would be required to obtain and carry a Green card for your car insurance to be valid in the EU. Remember to get one from your insurer – sometimes for a small fee to cover administration costs.

Can I take my pet on holiday in the EU?
It can become a very costly holiday if you really want to take your pet with you on holiday – spending as much as £150 just to prepare the correct documents for travel. As long as you have a valid EU pet passport, you can travel to the EU with your pets, but you must see an Official Veterinarian at least 21 days before you depart so your pet can have their microchip checked and necessary vaccinations. Under a No-Deal, this could all change depending on what Tier the UK falls under. For more info, visit the government's official page.

Will I be able to use my data allowance abroad?
Roaming data can be quite expensive when travelling. In 2017, the EU abolished mobile phone roaming charges while travelling abroad; meaning citizens travelling to the EU can either make a call, send text messages and browse the internet on mobile devices at the same price they pay at home. If the UK leaves without a deal, these rules will no longer apply – check with your mobile phone provider about the costs of using your phone in the EU before you travel – although some UK companies have said they may continue to offer this benefit to their customers. 
Important: Make sure to check your passport is valid for six months – if you are travelling after the date the UK leaves the EU.
Find an immigration solicitor near you!
Whether you would like a short term UK Visit Visa or are worried about a relative living in the EU, there is no better time to find out how we can help. We have a panel of expert immigration lawyers ready to assist.
Do you need a Lawyer?
Find Solicitors, Lawyers and Law Firms in the UK with Qredible
Find a Lawyer near me