If something has happened that you are unhappy with regarding a police officer or officers, or indeed a police force, it is possible to raise a complaint against them. However, you need to ensure that you go about it the right way.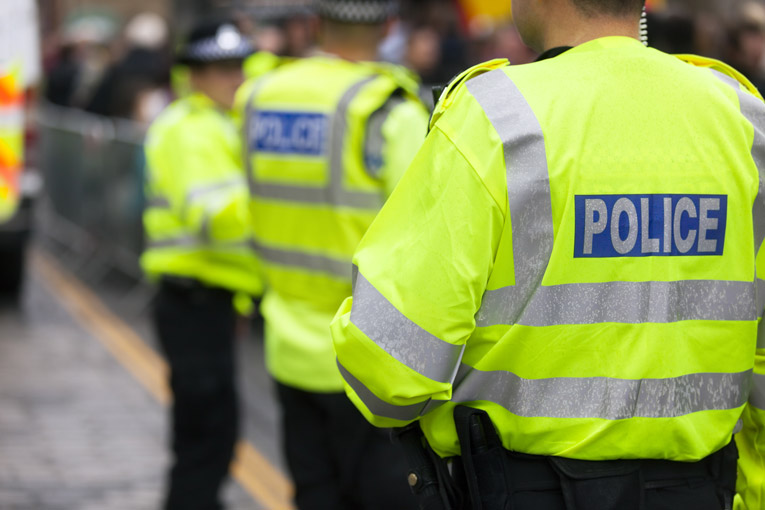 Let us explore:
Reasons for complaints against the police

Timescales

Who to complain to 

The appeal processes

How you can get support regarding a complaint
Reasons for Complaints Against the Police
Nobody wants to deal with the police as it is often a result of something serious happening. It can be stressful and even sometimes traumatic time. If you are unhappy with something that has happened regarding the way the police dealt with an issue, it is possible to complain. 
You might feel that individual police staff or officers:
did not treat you well

treated you differently or unfairly due to your mental health

failed to follow correct procedures and policies

went against your individual rights

acted in a way that had a negative effect on you even if the actions were not directed at you.
Police Professionalism
Police forces and officers must follow specific Standards of Professional behaviour. Police officers should:
be tolerant and respectful to everyone

have self-control

be honest

not abuse the powers they have

only use force when needed

respect the rights of all citizens

respect personal information, only accessing or sharing it as a part of their job requirements.
If you feel that a police officer has failed to meet these standards of professionalism, you may have grounds for a complaint. 
How should you complain?
Firstly, it is quicker if you raise your complaint directly with the appropriate police force. You can:
Complain at the station in person

Complain online by filling in the form on the local police force's website. 

Complain online via the Independent Office for Police Conduct website (IOPC). There is a form to fill in 

here

. 

Complain by post. You can print the form from the link above and send the hard copy to the IOPC or the appropriate local police station. Alternatively, you can telephone to ask for a paper copy of the form by ringing: 0300 020 0096.
The Independent Office for Police Conduct (IOPC)
The IOPC looks after the complaints system for the police in England and Wales. Fully independent from the police, they also create the standards in how police forces must deal with any complaints. 
If you send a complaint to the IOPC, they will forward this complaint to the police force about which the complaint is regarding. The IOPC does not read your direct complaint, and they will not carry out an investigation into it in these initial stages. 
Action Against Public Authorities?
A solicitor can assess any potential claim against the police at any stage of the matter – from an initial complaint to a historical miscarriage of justice, including:
Police Complaints

Protest

Data Protection

Unlawful Searches/Search Warrants

Misfeasance

Coroner's Inquest

Death in Custody

Malicious Prosecution

False Imprisonment

Police Assault and Battery

Discrimination

Unlawful Detention

Judicial Review of decisions by the Police and IOPC

Death Investigations

Claims Arising Out Of Death
You have complained. Now what?
The police force decides if the complaint should be recorded. They do not deal with complaints that are not recorded. It is standard that you will receive correspondence from the police within 15 days of them receiving your complaint. If they make the decision not to record the complaint, they will still explain this to you. You can appeal if they decide not to pursue it or if you do not hear from them.
Recorded Complaints
Should the police force decide to record the complaint, they will tell you what they will do next. You can also request a copy of the complaints' procedure. 
Local Resolutions
The police will handle your complaint locally. This is typical in complaints that are not very serious, i.e. complaints that are not likely to end up in the courts. The outcome of such a complaint could be:
further explanation

an apology

taking further action due to your complaints
They will send you a letter to explain the outcome and information about appealing if you wish. 
Investigations
If your complaint cannot be resolved locally, an investigator from the police may carry out an investigation. They will inform you how they are going to investigate it, how decisions will be reached, and any actions that they may take once the investigation is complete. Also, they will keep you up to date throughout and will explain the outcome once it has been thoroughly investigated.
More Serious Complaints
If the complaint is serious, for example, regarding a severe injury or death, the case will be referred immediately to the Independent Office for Police Conduct (IOPC) by the local police force. 
You do not need to be concerned about the time limit for making a complaint. However, the sooner a complaint is raised after the issue has arisen, the better. Complaints are much more difficult to investigate if a lot of time has passed since the incident. Also, sometimes, if over 12 months have passed, the police force may decide not to investigate. It is essential that you outline why time has passed if you are making a complaint later than this.
Outcomes of Complaints Investigations
If your complaint was investigated, the police might offer a resolution such as:
an apology

a change in procedures or policies

speak to individual officers regarding their performance

refer the complaint to the IOPC if it is deemed serious, or 

refer the complaint to the Crown Prosecution Service if a crime has been committed. 
Sometimes there is not always enough evidence in support of a complaint about the police force to act. However, you can appeal if you are not happy. 
Appeals can be processed if you disagree with how the police investigated the complaint or if they did not record your complaint. Again, you can complain if you do not agree with the resolution offered, or if you disagree with the lack of investigation. 
Help with Complaining 
Some people and services can help in dealing with police complaints. There are advocacy services as well as Personal Officers in prisons to help you. Advocacy services are free and are independent too. A quick internet search for 'advocacy services' with your local area should bring up results. You can also ask the police force for help in finding an advocacy service. 
Additionally, Citizens' Advice and your local MP are other avenues you can pursue for support in dealing with a police complaint. 
Action Plan
If you have been the victim of police misconduct, harassment or have been mistreated by the police, you could be entitled to compensation. You do not have to accept poor police conduct or bad behaviour. If your civil liberties or human rights have been violated, our Actions Against the Police and human rights solicitors can pursue your police complaint.
Do you need a Lawyer?
Find Solicitors, Lawyers and Law Firms in the UK with Qredible
Find a Lawyer near me