No employee wants to be unhappy in their job. Most of us spend more time in the office than in our home environments. Therefore, it is vital that you are content, comfortable, and treated appropriately by your peers.
If you feel that your situation at work has become distressing or inappropriate, then you may have grounds for constructive dismissal.
Read on for everything you need to know about what it means and how to calculate your possible compensation.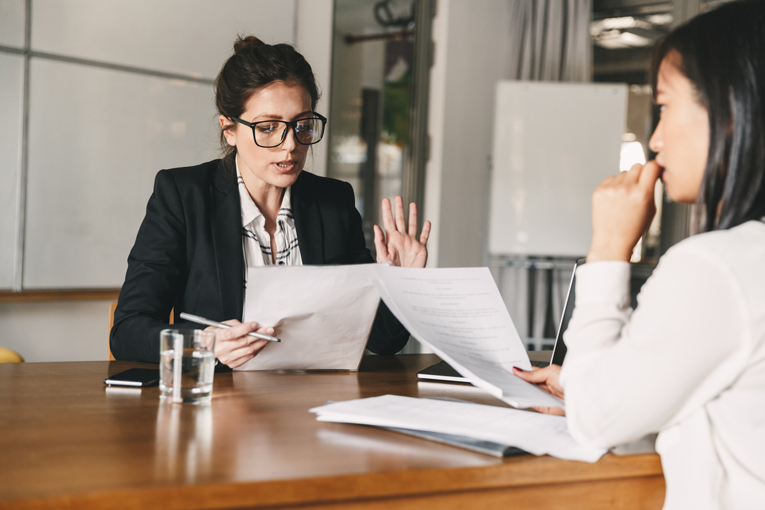 What is constructive dismissal?
Constructive dismissal is also termed as constructive unfair dismissal. This is when an employee resigns due to a working position becoming untenable. This could be because of the actions or inactions of their employer. 
While it will result in the resignation of an employee, it is a form of 'unfair dismissal' in the eyes of the law.
What is a fundamental breach?
For an employee to claim constructive dismissal, they need to do more than demonstrate their employer has behaved unfairly. There will need to be concrete evidence that a fundamental breach occurred. This can either be:
What are examples of fundamental breaches?
There is no exhaustive list of actions that can result in a fundamental breach. However, some of the most common examples are as follows:
An employer reducing pay or withdrawing a contractual benefit

Your employer significantly changing your job role without your approval 

The mishandling of a grievance

Subjecting you to, or turning a blind eye to bullying or discrimination

Your employer not following a sound disciplinary procedure. This could involve making unjustified allegations about your behaviour or suspending you without due reason  

Your employer forcing you to work in an environment that contravenes health and safety rules

An employer failing to make reasonable adjustments for a disability 
Does the fundamental breach have to be a one-off occurrence?
No. Constructive dismissal can take place following a persistent pattern of unacceptable behaviours. It does not need to be because of an isolated incident. The employee needs to prove that these events were grounds for resignation under the umbrella of constructive dismissal. However, all acts need to relate to the vital cause of resignation. 
Who can bring a claim for constructive dismissal?
There are two critical imperatives needed before you can raise a claim for constructive dismissal. These are as follows:
You need to be an employee: This can include CEO'S, CFO'S, Executive Directors, and salaried employees.

You must have a minimum of 2 years of continuous service. There are some exceptions to this, such as discrimination cases. We recommend checking with a legal professional before proceeding. 
Should I raise a grievance?
In the first instance, we advise raising a grievance with your employer. While this is not mandatory, not enabling your employer to resolve your concerns can impact your compensation award at a tribunal. 
You need to lodge a grievance even if you have no intention of continuing your working relationship with the company in question. 
You should submit a grievance in writing inline with your company's grievance procedure, or as per the ACAS Code of Practice on disciplinary and grievance procedures.
How is my compensation calculated?
It is important not to confuse how the compensation for unfair dismissal and constructive dismissal are calculated. They are both assessed differently. 
A claim for constructive dismissal is broken down into two main parts and is calculated as follows:
The Basic Award
The fundamental element takes into account your age, weekly pay, and length of service.
Your rate of pay is capped at £525 per week, and the length of service capped at 20 years.
You will ordinarily receive:
Five week's pay for each full year worked if you are under 22 years of age

One week's pay for each full year worked if aged between 22 and 41 years of age

Five week's pay for each full year worked if you are 41 years of age or older
The maximum basic award is currently capped at £15,750. Please note the above figures are different for claims made in Northern Ireland.
The Compensatory Award
This element considers any monies you have lost due to the constructive dismissal. The compensatory amount will take into account factors such as loss of earnings, loss of bonuses, shares, benefits or pension, hurt or distress caused. 
It is not always possible to gauge how much compensation you will be awarded. For this part of your claim, some amounts are speculative. For example, a tribunal will decide what timeframe they feel is reasonable for you to find a new job.  
The compensatory award is currently capped at £80,541, or 1 year's salary. Whichever is lower. 
You will be required to mitigate your losses where possible, and we always recommend keeping documentary evidence of your shortfalls if applicable. 
A tribunal may award amounts above the statutory cap if they feel it is appropriate. These instances are rare but can include cases involving unlawful discrimination, whistleblowing or health and safety breaches. 
Do you need an employment lawyer?
You may have a claim for constructive dismissal, but you need to go about it in the right way. Contact an
employment lawyer
to get started with your consultation and make an informed decision.
Can a tribunal reduce my compensation?
You must abate your losses where possible as a tribunal can reduce your compensation amount if warranted.
Examples of when a tribunal can reduce your compensation include:
If a tribunal feels that you contributed in some way to the situation

Not raising a grievance before resigning can result in a 25% compensation reduction
It would be best if you acted accordingly when claiming for constructive dismissal. By being careful, you can avoid the pitfalls of having your compensation reduced. We always recommend seeking advice and guidance from an expert before lodging your grievance to ensure you get the full retribution you deserve. 
Key Takeaway
It can be challenging to know whether your reasons for constructive dismissal are serious enough to justify your resignation. Not to mention what elements of your claim you can receive compensation for. 
If you feel that you have been unfairly treated and that you can no longer continue your working relationship with your employer, then contact our expert employment law solicitors today for further advice.
Related article: Settlement Agreement – Been offered one! Is it worth considering?
Do you need a Lawyer?
Find Solicitors, Lawyers and Law Firms in the UK with Qredible
Find a Lawyer near me