The loss of a much-loved livelihood or much-needed income is a terrifying prospect for most. Having the safety net of redundancy insurance could soften the blow should the worst happen. Here is what you need to know.
What is Redundancy?
Being made redundant essentially means losing your job due to business reasons. This can include the business folding, departmental closures or a reduction in staffing numbers.
If you have been working for your employer for a minimum of two years (for statutory redundancy) and have been made redundant, then you may be eligible to make a claim from any redundancy insurance cover you may have in place.
Do not confuse redundancy with the loss of a job or getting sacked due to human error, such as gross misconduct or a breach of contract. Redundancy is strictly about the loss of a job due to business conditions.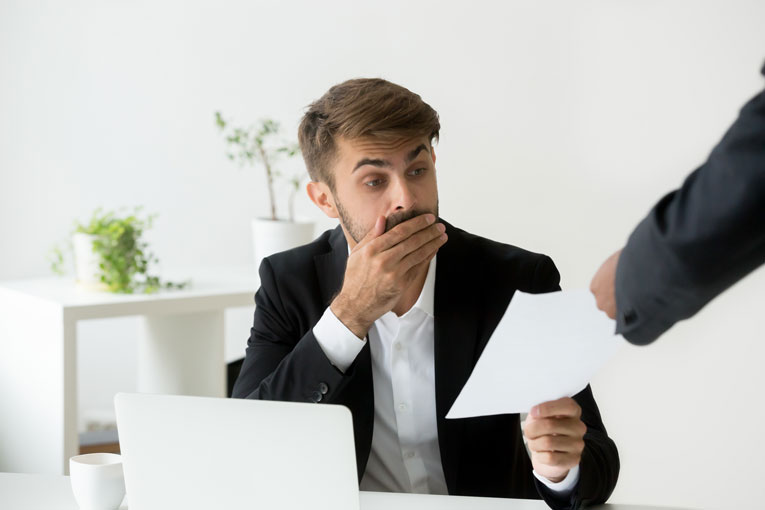 What is Redundancy Insurance?
Much like all forms of insurance, redundancy cover is in place to offer financial recompense should you lose your job due to the reasons mentioned above.
Redundancy insurance is also referred to as unemployment insurance. It can serve to abate some of the financial damage associated with unexpected job loss.
Some redundancy insurance policies have a deferral period in place which is a pre-agreed waiting phase. However, once this has cleared, the claimant can receive tax-free monthly instalments. The latter can be used to cover essential costs such as rent, mortgage payments, and lifestyle expenses.
What types of Redundancy Insurance are available?
There are three fundamental varieties of redundancy insurance. They are as follows:
Mortgage Payment Protection Insurance (MPPI)
This type of cover is usually taken out in conjunction with a mortgage. In some instances, it will provide payments for up to a year following redundancy.
Short-Term Income Protection Insurance (STIP)
This form of protection is aimed at alleviating the loss of salary. Instalments can usually be expected for a minimum of 12 months.
Payment Protection Insurance (PPI)
Despite its bad reputation, there continues to be still live PPI policies. These cover payment deficits following redundancy on any loans taken out during employment. Payments usually span from 12 to 24 months.
How much can I expect from Redundancy Insurance?
Due to the variations in available policies, every insurance contract is different. Generally, you can insure up to 50% of your monthly income.
Thus, it is worth deciding what assets you feel are most important to protect. Do take into account any outstanding loan payments, debts, mortgages etc. or whether you also want a policy that will cover your monthly salary.
Often, the more you want to insure, the more expensive your annual premium will be.
Moreover, it is advisable to be clear on what redundancy package if any, your current employer has in place before signing up to a voluntary scheme. You should always be clear about the specifics before agreeing to any contract. It is worth seeking legal advice if you are unclear.
In what instances can I not use my Redundancy Insurance?
Redundancy insurance can only be activated in the event you have been made redundant. Assuming you have left your job role or been sacked due to misconduct, then it is unlikely that you will be eligible for any payments.
Besides, those who have only been employed on a temporary contract, those who work part-time or are self-employed may also not be eligible to make a redundancy claim.
Some insurers will also not accept claims whereby the employee has opted for voluntary redundancy as well as policies taken out directly before redundancy in the knowledge that a job loss will take place.
Statutory Redundancy Payments – Permanent Redundancy
If you do not have elective redundancy insurance in place, then there is the option of claiming for statutory redundancy in the UK.
You can be eligible for applying this form of redundancy payment if you have been permanently dismissed. It is not offered a 'suitable alternative role'.
The definition of a suitable alternative role is described as follows:
How comparable the new role is to your previous job
Whether your skill set matches the new role
In case the new job is comparable in terms of pay, hours, location, and status
Furthermore, it is worth noting that if your employer has approached you with redundancy, but you feel there are options available for a suitable alternative role that has not been recommended to you, then you may have ground for unfair dismissal.
Statutory Redundancy Payments – Temporary Redundancy
You may also be eligible to claim for statutory redundancy payments for temporary redundancy.
These instances can include:
Being made temporarily redundant for more than four successive working weeks
Being made temporarily redundant for more than six non-successive weeks within a total period of 13 weeks
Similarly, if your role will be reinstated within four weeks and is guaranteed to resume for a minimum of 13 weeks, then you will not be eligible to claim for temporary statutory redundancy.
With the aim of claiming temporary redundancy, you are required to write to your employer and lodge a claim within four weeks of your final non-working day of that temporary redundancy cycle.
Statutory Redundancy Payments – Entitlements
As long as you have been an employee for two years or more, you can be entitled to statutory redundancy payments in the UK.
Hence, you can expect the following:
Half a week's pay for each full year you were aged under 22
One week's pay for each full year aged between 22 and 40
One and a half week's pay for each full year you were 41 or over
In the instance of redundancy payment entitlements, the length of service is capped at 20 years.
Looking for an employment lawyer!
Have you been made redundant unfairly or not been paid your redundancy pay? You may be able to claim for unfair redundancy in the employment tribunal. Contact one of our
employment solicitors
for advice.
Can my Redundancy Payments be terminated?
Granting that your circumstances change or you are found not to be entitled to receive statutory redundancy payments, then your disbursements can be halted or stopped altogether.
Examples of where this could happen to include:
Your employer offers a recommencement of your role
Also, when your employer recommends a suitable alternative role, but you have elected to reject this
Quite important to note that if you have been offered a substitute role which you feel does not marry with the specifics of what is deemed suitable, then you can refer your case to an employment tribunal.
Additionally, some occupations are also not entitled to statutory government redundancy in any circumstances. They may have other arrangements in place or payments are merely not permissible.
These categories include:
Police and Armed Forces Workers
Crown Servants
Former Registered Dock Workers
Share Fishermen
Apprentices (not employed by the end of their training)
Domestic Servants (who are a member of the employer's immediate family)
Redundancy Packages
Your former employer is fully responsible for making your redundancy payments in line with your agreed package. This can be seen as a form of compensation for failing to provide you with suitable alternative work.
Presuming that you encounter any problems concerning your payments, then it is recommended that you contact your employer in the first instance, keeping copies of all communications made.
On the understanding that your problems persist, then you will be entitled to approach an employment tribunal. Though this will need to be done within six months of the date you were due to receive your payment.
No matter how trivial, get in touch with an employment solicitor about your redundancy today.
Read more: Constructive Dismissal – The Essential Guide For 2020!
Do you need a Lawyer?
Find Solicitors, Lawyers and Law Firms in the UK with Qredible
Find a Lawyer near me