Britain is one of the safest countries to drive in Europe, although an average of 1,780 people was killed on Britain's roads between 2010 and 2018, an average of sixteen people a month.
Not wearing a seatbelt may seem like a small offence; but people who don't are not only putting themselves but others at risk as well. The consequences of not wearing one can have catastrophic consequences.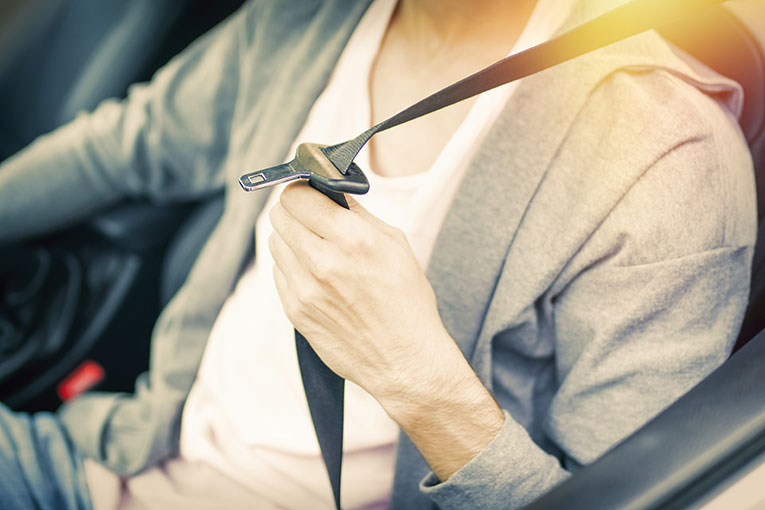 Wearing a seat belt saves lives
Since the introduction of the law to wear seatbelts in 1983, seatbelts in the front seats are estimated to have saved tens of thousands of lives in the UK.
A survey carried out in 2018 observed that 98% of car drivers and 97% of front-seat passengers wear a seatbelt. Though the figures are quite high, only 91% of rear-seat passengers wear a seat belt, although this has gone up from 87% (2014).
More than one in four car occupants who were killed in crashes were not wearing a seatbelt. Despite warnings, people are twice as likely to die in a car accident if they do not buckle up. Nowadays, drivers feel more cocooned and less at risk because of the level of safety features in their cars, such as automatic braking, side-impact protection, and airbags.
Research has also proven that audible seat belt reminders have the potential to increase the seat belt wearing rate in front seats as well as back seat passengers. However, it's more costly to have rear-seat systems in place; though this had changed from Sept this year when car manufacturers were required by law to have sensors in all front and rear seats.
Penalty points for not wearing a seatbelt
Under current law, motorists not wearing a seat belt are fined £100 on the spot. If prosecuted for the offence, the fine can get to a maximum of £500. However, under new, more stringent plans by the government, drivers will be hit with penalty points. A motorist can get disqualified from driving if they build up 12 or more points within three years. New drivers will have their license revoked if they accumulate 6 points over two years.
Failing to wear a seatbelt is one of 74 measures being considered by the Government's Road Safety Action Plan which will carry points.
Exemptions for driving without a seatbelt
There are exceptions when a driver may be exempted from wearing a seat belt. They are medical exemptions, a driver who is reversing or supervising a learner driver who is reversing; to name a few. You are duty-bound to inform your car insurance provider if you do not wear one on medical grounds.
If you are driving a vintage car, more likely than not, it will not be fitted with a seatbelt. You are under no legal obligation to have them fitted. However, children under the age of three years old will not be able to travel in your vehicle.
It is not the driver's responsibility to ensure that an adult passenger is wearing their seat belts. So if a fine is issued, it is up to the passenger to pay the fine for not wearing a seatbelt.
If you have been stopped by the police when not wearing a seatbelt while having valid reasons for doing so, rather than being faced with a driving conviction, contact a lawyer.
Need a Motoring solicitor ?
Find a motoring solicitor if you are at risk of a driving disqualification or even a minor offence attracting a fine.
Do you need a Lawyer?
Find Solicitors, Lawyers and Law Firms in the UK with Qredible
Find a Lawyer near me