Having a job is one of the most critical aspects of the lives of many people. A vast portion of the population builds their lives around their work. Due to this, it is essential to ensure that your working environment is a positive one.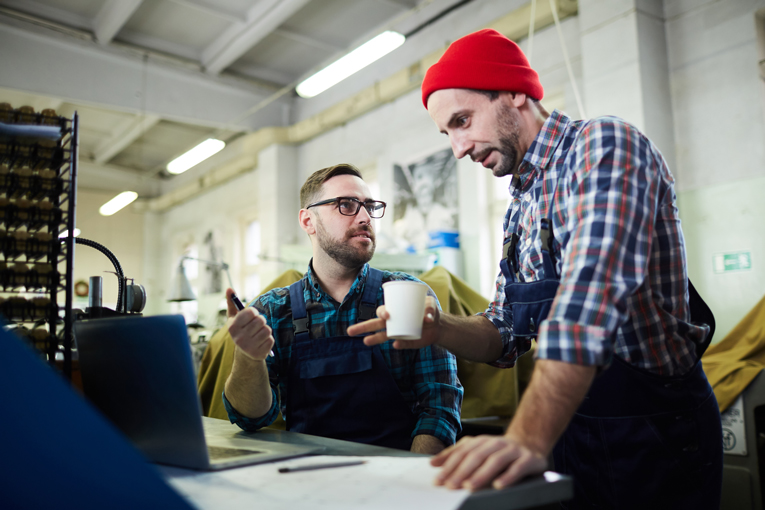 Often, we can come across issues at work to do with a huge array of problems, whether they are technical, professional, or personal. No matter what the problem, if they are not dealt with correctly and quickly, then they can become much harder to tackle in the future. They will affect your mood, productivity, and even your health. Depending on the problem, they can also affect your future employment.
Many workplaces have structures in place to deal with workplace problems. However, there are often issues that can be harder to deal with. It can always help to get an outside perspective on the issue. Thankfully, there are many resources out there that can help you deal with employment issues.
Five places that can help with work-related issues
The TUC (Trade Union Congress)
Trade unions defend workers from all kinds of issues that an individual employee might have difficulty defending themselves against alone. The TUC is made up of a conglomeration of unions from right across multiple different industries. They work together to take on bad employers and work together with good ones to improve standards.
Unions have been responsible for ensuring rights and workplace standards for decades. To join a union usually requires a small joining fee, but this goes towards everything from paying legal costs for members, to conducting investigations and supporting the members. 
Most workplaces that join a union are safer and more fulfilling places to work in the long run. Employers that work with unions also see the benefits as it shows their employees that their views are taken into account and valued.
If you have problems in your workplace, then a union might be a good place to seek support and advice.
AdviceUK
This registered charity offers information on different advice agencies based right across the UK. As well as supporting social welfare centre and agencies, they also provide legal advice. AdviceUK currently has over 700 members and offer their services to another 500 organisations. An excellent place to turn to if you need legal advice.
Health and Safety Executive (HSE)
This agency focuses on assisting the victims of workplace injuries. They support those workers by offering legal advice and bringing prosecution to employers who are found to have breached health and safety regulations.
The main bulk of their work is focused on preventing injury and death in the workplace. This also covers any aspect of a workplace that is a threat to the long term health of employees. They inspect workplaces and regulate legislation, and if an employer is found not to be complying to any of these, then action will be taken. They conduct regular research to make sure their regulations are up to date, and apply their findings accordingly, to make sure that every workplace is a safe environment for employees.
Many employers welcome the help of the HSE, as it ensures they are following all the health and safety procedures, protecting them from potential injuries and lawsuits in the future.
GOV.UK Portal
The GOV.UK portal has a wealth of information and resources to help workers on employment issues. As the home of all government advice online, you can find information on everything from workers' rights to minimum wage and pay advice. It has services which can offer advice based on your particular employment problem. It also has all the information and forms necessary if you are looking to bring a case to the employment tribunal services.
Employment Tribunal Services
Leading on from the GOV.UK portal is the employment tribunal services. More in-depth information on this can be found via the government portal. They are made up of an independent tribunal of three experts who can intervene and mediate in workplace disputes. These are experts in employment law, and while they cannot offer advice or information due to acting as impartial arbiters, the employment tribunal is effective when a fact-based and fair ruling needs to be made on a workplace issue.
They hear disputes and claims from those who feel an employer or potential employer is treating their employees unfairly or even illegally. The hearings are run in much the same way as traditional court hearings, but often are less formal. Some examples of the kinds of cases they hear are:
The benefit of an employment tribunal is that it is an unbiased mediator between you and the other party. If you want to get more of an idea into what these employment tribunal hearings involve and are like, then you can sit in on other hearings, as all employment tribunal hearings are open to the public.
Finding help on employment issues
As we have seen, employment issues can present themselves in any number of ways. When facing these problems, it can often feel as though you are alone. This is especially the case if you have no legal background, or the funds necessary to seek legal expert advice on the matter.
Depending on what your workplace problem may be, there are a variety of different routes open for you to take. The first thing you need to do is work out what exactly you need solving. That will narrow down your list of possible options.
Thankfully, as noted above, there are plenty of options out there available to you if that is the case. No matter what your employment problem may be, we are confident that with one of these solutions, you will be able to tackle the issue.
Are you having workplace issues? Do not know where to turn for advice on employment law or employee rights? Our employment lawyers are available now to answer any questions you may have.
Do you need a Lawyer?
Find Solicitors, Lawyers and Law Firms in the UK with Qredible
Find a Lawyer near me