We are fortunate that in the UK, a lack of money should not deny you access to legal help. This system is underpinned by legal aid, payment of legal fees by the government as opposed to an individual.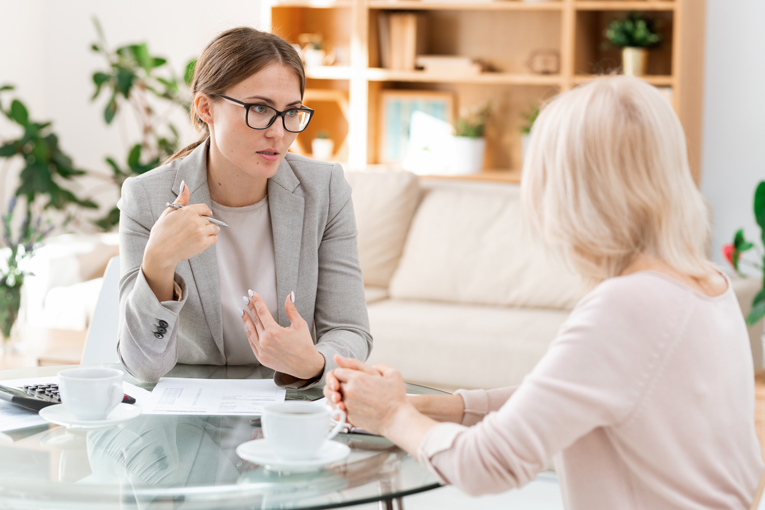 Legal aid and means-testing
Access to legal aid is mainly means-tested. To qualify for legal aid, you will have to prove you have insufficient income or savings to pay for legal assistance. Your income, family size and outgoings, such as rent or mortgage payments, will be assessed before a decision is made. A final criterion is the legal nature of the case for which you are applying for legal aid.
In general terms, there are two types of legal aid: that for criminal cases and that for civil cases. While civil cases are predominantly means-tested, civil cases are not, such as a Mental Health Tribunal case. 
What type of case can you get legal aid for?
Cases from the following areas of the law will be eligible for legal aid if you have insufficient money:
Asylum and immigration

Community care

Criminal cases

Debt

Discrimination

Education

Family

Housing

Mental health and capacity

Welfare benefits

Any case where not being provided with legal counsel will infringe your human rights
Legal aid for asylum and immigration cases
Applying for legal asylum in the UK can be complicated, and even more so for foreigners new to our shores. If you are seeking asylum and have no money, you can get legal aid for an asylum application or if you have been a victim of illegal trafficking. If you have been subject to physical or mental abuse and the result was a relationship breakdown, you can apply for legal aid to help stay in the UK. You can also get legal aid for a bail application if you have been detained. Proceedings relating to the Special Immigration Appeals Commission and notices for Terrorism Prevention and Investigation Measures also qualify for legal aid, as do man rights issues.
Legal aid for community care cases
Sometimes it is not clear what you can be entitled to where help or local authority services are concerned. Legal aid is available for those who, because of physical or mental illness, or any disability, need advice. Legal aid can also cover disputes over hospital care and treatment, as well as that in nursing or residential homes. If you have been subjected to abuse or neglect, legal fees incurred can be covered by legal aid.
Legal aid for criminal cases
Other than for minor legal offences such as speeding, littering, etc., all criminal cases are covered by legal aid.
Legal aid for problems relating to debt
Precedents set for the availability of legal aid in this area of the law make everything very clear. You can get legal aid if you are behind on mortgage payments and are at risk of losing your home. If a debt you owe and which is recoverable would make you bankrupt, or if someone is taking you to court to obtain money and the result would mean you have to sell your home, you can get legal aid.
Legal aid for discrimination cases
Society today takes a very poor view of discrimination, and new legislation makes discrimination a criminal offence in most cases. If you have been subject to discrimination for your gender, race, religion, sexuality, etc., you can obtain legal aid.
Legal aid for education cases
It may surprise you to learn that education is also covered by legal aid. However, if you have a child with special educational needs, and you believe these are not being met, you can get legal aid to fight your case.
Legal aid for family matters
This area of legal aid is heavily biased towards cases involving children, or violent/abusive behaviour. Instances where legal aid will be considered, include applications for a protection order against forced marriage or to obtain an injunction against a violent or abusive partner or member of your family. Where children are concerned, legal aid will be available for cases that involve social services and children classed as being "at-risk" who will be taken into care, or who are in care. 
Legal aid can also be obtained if there is a threat of your child being taken abroad without your consent or High Court proceedings involving your child's welfare. Family mediation to resolve disputes involving your child or children and situations where children are at risk of abuse or violence can also involve legal aid. This list is extensive and far from complete.
Legal aid for housing cases
When it comes to keeping a roof over your head, applying for legal aid to help with solicitors' fees is very common. A solicitor can help you with topics such as an unlawful eviction, possession claims, antisocial behaviour, harassment, taking legal action against your landlord, and homelessness, which also applies to asylum seekers.
Legal aid for mental health and mental capacity issues 
This predominantly covers legal representation at a mental health tribune if you are unable to attend, and also if you have been sectioned.
Legal aid for council tax and welfare benefits cases
Please take note that legal aid will only be provided for cases involving council tax and welfare benefits based on points of law where the case has reached either an Upper Tribunal, the High Court, the Court of Appeal, or the Supreme Court.
Additional, miscellaneous cases
There are many aspects of the law which we do not encounter on a day-to-day basis. However, while not exhaustive, the following instances can also be considered appropriate for the provision of legal aid. They are incidents involving gang-related violence, cross-border disputes and confiscation proceedings. 
Legal aid can also be provided for cases involving grants for disabled facilities, environmental pollution nuisance, allegations of violence and sexual assault, help at inquests and appeals against decisions forbidding you from working with children or vulnerable adults.
Key Takeaway
Here at Qredible.co.uk, some of our lawyers do a great deal of work with clients who have turned to legal aid to pay the costs of their legal proceedings. Besides, if legal aid is not possible, some may also consider taking on your case on a pro bono basis. To find out more about our services and to discover if you are likely to be eligible for legal aid, contact our solicitors so they can advise you accordingly.
Do you need a Lawyer?
Find Solicitors, Lawyers and Law Firms in the UK with Qredible
Find a Lawyer near me