Conveyancing Solicitors
In the UK, the conveyancing industry is renowned for providing expensive yet often slow services. Finding a conveyancing solicitor that is efficient and reliable as well as giving a personalised service is tricky. Finding one that does all that for a reasonable cost is even more of a challenge.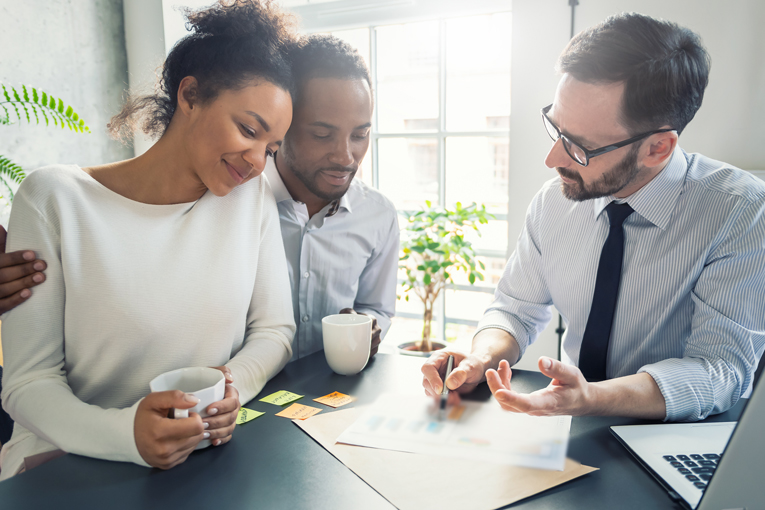 When selling or buying a property, it is worth taking time over your decisions in terms of which conveyancing solicitor to choose. If you get the right one, it will mean that your transaction is processed in optimal time and reduces the risk of a sale falling through. As such, the whole process will be as easy and straightforward as possible. 
Estate Agent Recommended Solicitors
When choosing any service, following recommendations generally is always wise. A quick internet search is also a good idea. However, is it always wise to choose the conveyancing solicitor recommended by your estate agent? No, not always. Let us have a look at some of the reasons why. 
In for a penny?
Often, estate agents recommend that you use a particular solicitor. They do not always do this out of the goodness of their hearts. Quite often, these recommendations result in overpriced services thanks to referral fees that the estate agent and solicitor have arranged between themselves.
For example, one of the biggest conveyancing solicitor firms in the UK is owned by a leading estate agent chain. The relationship is therefore extremely profitable to both parties.
You must ask around your friends and family to find out if anyone has used the solicitors independently of the estate agents. You will not be surprised to hear that finding such recommendations is often tricky! 
Estate agents can be pushy, and you should not underestimate them. They will want to sell services to you that will benefit themselves. With substantial referral fees, estate agents may have their interests in mind rather than yours. Estate agents' job descriptions often have 'cross-selling' written in. Therefore, you need to be aware of this before jumping in and merely accepting their recommendations.
Choosing Your Conveyancing Solicitor
Many people do not think about choosing a conveyancing solicitor before finding a property to buy or before putting one on the market. However, you would be wise to do this if possible. 
If you have bought a property in the past, you could look at using the same solicitor as previously. Nevertheless, given that many people (especially first-time buyers) have not thought about conveyancing before their purchase, they often choose to rely on the estate agent's recommendations. It is reported that 30% of people choose the recommended solicitor! Additionally, some estate agents often make those less experienced buyers believe that they must use their solicitors, or else the sale cannot progress.
Unbiased Advice
Many estate agents do not offer unbiased advice when it comes to choosing conveyancing solicitors. For the agent, they want to find a buyer and have the sale completed. The faster it is completed, the faster they get their commission. 
For the recommended solicitors, they are often more concerned with keeping the estate agents happy so that more work will come their way. This often means that they do not do what is best for the buyer either. 
If you are looking for unbiased advice, it is best to choose an independent conveyancing solicitor. Please seek the advice of your contacts for information on the solicitors that they would personally recommend from their own experience. 
Independent Solicitors
For buyers, the best choice is to choose an independent solicitor so that they will act in the buyer's interests. Independent solicitors are often more open if problems arise. For example, if there is a mistake in the title deeds, the solicitor should ensure it is corrected even if this means there is a subsequent delay. A solicitor that has been recommended by an agent may be more concerned with speed and getting their commission. They may therefore overlook any flaws in the paperwork so as not to hold up the process. 
Do Your Research
Another reason to choose your conveyancing solicitor is that you can shop around and seek a few quotes to find one that you are happy with. Buying property is most likely the most expensive purchase you will make and anyone who has ever done; it already knows just how stressful it can be. This means that if you find a conveyancing solicitor that is approachable and friendly, the process can be made that bit easier. 
Again, if you have not yet found a property to buy, now would be an ideal time to find a solicitor in advance. You can ask them about their likely charges ahead of purchasing a property based on a planned property price range. Once you have chosen your conveyancing solicitor, you will be ready to give the estate agent the details as soon as they ask once a purchase has been agreed. 
Finding a Conveyancing Solicitor Online
With Google being most people's go-to search engine, a whole host of conveyancing solicitors' details can be with you in a matter of seconds. Many of these will also offer you a no-completion, no fee deal with a fixed fee if you do complete. Why mention non-completion? Because buying and selling property is always tricky and unpredictable. One in three sales does not get to completion! 
If you are looking for a conveyancing solicitor online, you do not need to choose one that is local to your area. You do not ever need to meet with the conveyancing solicitor in a purchase or sale usually. This means that you can have your pick of solicitors without limiting yourself to local firms. You can also find specialist services and those with more competitive pricing options too. 
Cheap as Chips?
If you find a conveyancing solicitor firm that seems very cheap, it might be wise to look elsewhere. Sure, we are all out for a good deal, but this often means that the solicitor may be snowed under with work due to their excellent rates and therefore they may be slower to act and harder to contact. 
How to find the right conveyancing solicitor?
If you decide not to opt for the estate agent's recommended solicitor (which is most often wise!), there are several things that you should be looking for to make sure you are getting a right conveyancing solicitor. 
A right conveyancing solicitor will: 
be accurate and efficient

reduce your moving stress by providing guidance and support throughout

be proactive 

not push the deal through

help you negotiate where necessary

complete the transaction in a timely manner

be up to date with the latest in conveyancing technology

have appropriate professional indemnity insurance (PI)

be approved by your mortgage lenders to avoid extra approval fees

be registered with 

The Law Society

 and/or 

The CLC

. 
Conversely, a bad conveyancing solicitor may:
be unclear when answering your questions

fail to return your calls

not read your documents carefully enough

take too long to complete the work

not let you know of any potential problems

increase the stress in the situation rather than reduce it

end up putting the purchase at risk
Specialist Conveyancing Solicitor: Making the right choice!
It is crucial that you also choose a conveyancing solicitor that knows what they are doing. Remember, divorce or family law specialists may not know all that much about conveyancing! It would be best if you looked at a company's previous experience in conveyancing. 
Equally, there should be one point of contact who handles your case, and you should be able to call them directly if a conveyancing firm works under a team set-up. There is nothing wrong with this arrangement. However, if the team is large, it is more likely that things may get missed. This service is less personal and is more like a conveyancing conveyor belt. 
If you work well with technology, choosing a solicitor that also does is a bonus. Many have online tracking for cases and offer SMS and email update services. These are especially useful if you want to be able to check on the purchase progress at any given moment and not just in standard business hours. Many people suffer from purchasing stress because they do not know what is going on or where their purchase is up to. This way, this stress can be alleviated somewhat. 
If you need access to a solicitor that is outside of the usual 9 am – 5 pm timeframe, then you can find ones that have extended hours of opening. Some are available till late in the evenings, which helps with those who are busy during working hours. Some even open on weekends too.
Key Takeaway
To clarify the above points, let us list it simply:
You do not have to use the estate agent's recommended solicitors.

Do not limit your conveyancing solicitor based on your location.

Do not base your decision solely on price. Cheapest is not always best.
In short, find a solicitor that provides a personalised service with transparent fees and no hidden extras. With a bit of luck, you will be the one recommending your solicitor to others to avoid them falling into the hidden solicitor pitfalls when purchasing or selling property. 
Our experienced conveyancing solicitors offer stress-free solutions for your property transactions and have helped thousands of people moved home. They can support you at every step of your journey.
Do you need a Lawyer?
Find Solicitors, Lawyers and Law Firms in the UK with Qredible
Find a Lawyer near me