Dealing with a divorce is not easy. Ending a marriage is an emotional and sometimes, overwhelming experience that may be hard to adjust to. 
However, it is more severe for many people who are on Spouse Visa and are dependent on their ex-partner for settlement in the UK. 
Several people with a Spousal Visa will automatically be perturbed about their fate if their marriage ever comes to an end. To this end, we will educate you about the rights you have after the dissolution of such marriage.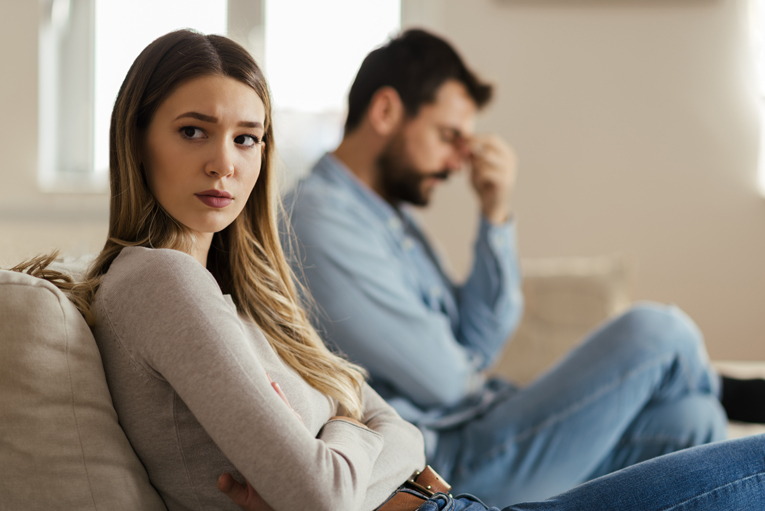 What are my options if I am on a Spousal Visa, and my marriage breaks down?
Your eligibility to remain on a Spousal Visa ends immediately when your marriage dissolves since your visa is directly linked to your relationship with your partner. Nonetheless, this does not imply that you have no options at all, but rather the Spousal Visa route is now closed. You will be expected to leave the UK or switch to another of the UK's visa routes.
The verdict seems brutal, but these laws are in place to avoid potential deceptive marriages. These are also in place to avoid people just arriving in the country to get married and then quickly divorce, to maintain their right to reside in the UK.  
This has happened several times and is likely one of the reasons why the government ensured that the loophole was closed to stop any future abuse of the immigration system. 
Can I switch to a different visa route? 
Definitely, you can. If you are eligible, you can apply for another of the UK's visa routes such as a Tier 2 General Visa. In most cases, this is the best option for you. However, there is a condition that must be met. You must have stayed in the UK for at least five years. If you have resided in the UK for five years, then Indefinite Leave to Remain (ILR) would be the preferable option. 
You will also need to find a job if you are settling for a Tier 2 General Visa with a Tier 2 Sponsor License holder and receive a Certificate of Sponsorship (COS). With this, you can apply for a new visa and extend your stay in the UK with your newly assigned rights on a Tier 2 General Visa.  
Am I safe if my children are British citizens? 
There are several factors involved in deciding whether you could be eligible to remain in the UK or not. One of these factors is if your children are British citizens. This will most likely help your case. Nonetheless, it is by no means guaranteed that they will secure your eligibility.
Can I continue with the marriage? 
Judging from a moral standpoint, it would not be a good idea to remain with a partner if you were no longer in the relationship. If the relationship can be mended, then there would be no need for divorce in the first place. We would not encourage you to stay in a relationship purely to preserve your visa rights.   
If the relationship cannot be fixed, then it is better to get in touch with a divorce solicitor and see if there is anything they can do to help with your circumstances. 
Can I appeal against having to leave the country? 
It depends on your circumstances. You may or may not have the right to appeal. In several cases, you will not have the right to appeal, and you will be better served spending your time looking for a job in order to get a Tier 2 General Visa. 
Since you already agreed when you made your application that you would leave the UK if your marriage ended, it would serve little or no purpose to appeal. 
However, if you do wish to appeal, then get in touch. Our immigration specialist will advise you as to the strength of your case and whether there is any light in lodging an appeal. 
Can I stay back if my country of origin is not a safe place?
To a large extent, yes. While you may not have much recourse with UKVI, it may be the case that the UK would not want to return people to a dangerous country. That being the case, you can appeal if your country of origin is not regarded as a safe place to live, especially if you have any personal issues there, such as your religious or political beliefs. 
The United Kingdom does have some duty of care not to return people to dangerous countries because it is a commitment that the country takes seriously. If your country of origin is regarded as harmful, it is unlikely that you will be sent back there.  
Five steps to take to remain in The UK after divorce 
You will likely be compelled by the Home Office to emigrate within a few weeks, once your marriage has ended. 
These five steps show the range of solutions available to remain in the UK: 
1. Notify the Home Office 
You must notify the Home Office of the divorce as soon as possible. If you neglect to let them know and they find out, your chances of leaving will most likely increase.  
2
.
 Investigate Visa Options 
The United Kingdom has a range of Visa options available, which can provide you with a suitable route towards permanent settlement.
3
. 
 Explore Legal Advice
The visa application process can be complicated, so you must seek professional help and guidance before submitting the application.  
4. Family Visa
Applying for a family visa is the most favourable option for you if you have started a family in the UK with your partner and have sole or partial responsibility for your children.  
5. Domestic Violence
If you have been the victim of domestic abuse, you have the privilege to apply for Indefinite Leave to Remain, regardless of how long you have been in the country. This needs to be done immediately, following your split from your spouse. Evidence of domestic violence needs to be provided to make you eligible for this route. 
Where can I get more help? 
To receive help means getting in touch with our immigration solicitors who can look into your case and suggest any areas where you may have eligibility to stay in the UK. At Qredible.co.uk, our solicitors have a lot of experience helping people remain in the UK after a divorce. 
Do you need a Lawyer?
Find Solicitors, Lawyers and Law Firms in the UK with Qredible
Find a Lawyer near me