Numbers from The Office For National Statistics show that the volume of people renting instead of buying in the UK is continuing to boom. Reasons such as an unstable housing market and settling down later in life are all feeding into this new way of living.
However, this also means that there is now a higher demand for rental properties. With landlords seeing the growing demand for abodes, many tenants are facing the prospect of a rent increase.
So, where do you stand? Read on for all you need to know about whether your landlord can raise your rent and what your rights are as a tenant.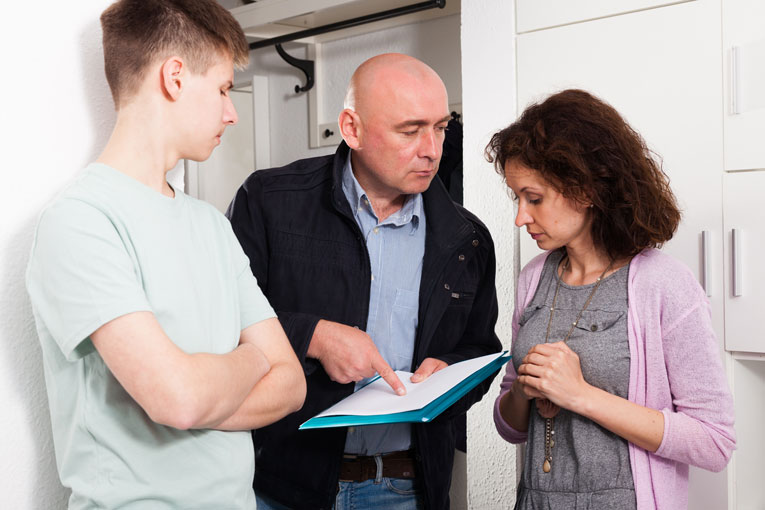 What are the types of residential tenancy?
Before we get started, it is worth reviewing the types of tenancy there are in the UK. This is because your legal entitlements depend on the kind of tenancy contract you have.  
Assured Shorthold Tenancies (ASTs)
This is the most common type of tenure in the UK, with most new leases automatically being an AST. 
A tenancy can be an AST if all the following apply:
The property is a private rental 

The tenancy started on or after 15th January 1989

The property is your main accommodation

Your landlord does not live at the property
A tenancy cannot be an AST if:
The tenancy began (or was agreed before) 15th January 1989

The rent is more than £100,000 a year

The rent is less than £250 a year (or less than £1,000 in London)

The property is used for business purposes

The property is a holiday let

The landlord is a local council

Excluded Tenancies 
An excluded tenancy is usually when the tenant lodges with their landlord, often renting a room and using shared facilities such as a kitchen and bathroom. 
Assured Tenancies
Tenancies which started between 15th January 1989 and 27th February 1997 may be assured. You will have better protection from eviction with this type of contract.
Regulated Tenancies
Tenancies starting before 15th January 1989 are often regulated. They provide amplified protection from eviction, and tenants can apply for a 'fair rent' review.
Can my landlord increase my rent?
Your landlord can raise your rent; however, they cannot merely do so whenever they like or by any amount. They have rules and regulations to adhere to before increasing rent. These conditions vary depending on the type of tenancy you have. 
Your tenancy agreement should include how and when your rent will be reviewed. 
If your tenancy is periodic (rolling on a week-by-week or month-by-month basis), then your landlord cannot increase the rent more than once per year. This is unless they get your agreement.
For a fixed-term tenancy (running for a set period) your landlord can only raise the rent with your accord. If you do not concur, the rent can only increase when the fixed term concludes.
General rules around rent increases for an assured shorthold tenancy or fixed-term contract
For an AST, fixed-term contract or a tenancy running for a set period, your landlord cannot alter the rent without your consent. If you refuse to pay the increased amount, then the landlord can only apply their price hike when the fixed term period ends. 
However, there is an exception to this rule. If your contract contains a clause allowing price variations during your tenancy, then your landlord can alter your rental amount. Make sure you check before signing your tenancy agreement. 
If you have a rolling tenancy (either month to month or week to week), then your landlord can only raise the rent once per year. This is unless they get your consent.
Besides, your landlord must get your permission if they want to alter the rent if it is more than any previous agreement. 
Any amendment must be fair, realistic, and in line with the average rental amounts in the local area. 
What about rental increases when I receive housing benefits?
If you receive housing benefits or housing support payments through Universal Credit, then you might be eligible to obtain extra funds to deal with your rent increase. 
You should inform your housing team about the proposed rental adjustment before it is due to start. You will need to submit relevant evidence, for example, the letter received from your landlord.
How should my landlord notify me of a rental increase? 
If your tenancy agreement states the procedure for increasing rent, your landlord must adhere to this. 
If it does not, then your landlord can:
Renew your lease at the end of the fixed term with the new rental amount in place

Decide the rent variation with both parties signing a written agreement

Use a 'Landlord's notice proposing a new rent' form. This means the rent will increase when the fixed term ends.
If you pay weekly or monthly, then your landlord must provide a minimum of one month's notice.
For yearly tenancies, your landlord must give six months' prior warning.
In Scotland, your landlord can only change your rent once a year, providing three months' written notice of any changes.  
How much can my landlord raise the rent by?
The government states that any rental amendment must be 'fair and realistic'. However, this is a little vague. It essentially means any increase must be in line with the average rental price of other properties in your area. 
Are you concerned about the amount your landlord has proposed?
 Then try looking at rental properties online. By doing this, you can gauge the average price of rentals in your area. It is best to focus on houses or apartments that are similar to yours, including size, location, and amenities. 
You can then use this evidence to negotiate with your landlord over the projected price changes. 
It is possible that your landlord may be willing to co-operate to save the hassle of losing you as a tenant. However, do not stop paying your current rent in the interim while you reach a deal, or you could be liable for eviction. 
My landlord has proposed an extortionate rent amount. What can I do?
Are you worried about disputing the rental increase with your landlord? Then there is no shame in asking for help. You can contact the Citizens Advice Bureau or ask for guidance from a landlord and tenant solicitor if need be. 
If you have tried to evidence your case, but your landlord is not willing to negotiate, then you can complain to a tribunal. 
You should be aware that different organisations deal with rent disputes depending on where you are in the country. More information about tribunals in England, Scotland, Wales and Northern Ireland is available via the associated links.  
Can my landlord evict me if I dispute the rental increase?
If you have been unable to reach an accord with your landlord, and you refuse to pay the escalated amount, then your landlord can try and evict you. 
However, do not worry – they cannot do this straight away. Depending on your tenancy type, they will have to follow an eviction process. They are often required to issue you written notice to leave the property before getting a court order. 
If you live with your landlord, they can evict you more swiftly by just giving you reasonable notice to leave.
It is always best to seek advice before opting not to pay your rent or your rental increase, or you could encounter further problems. 
Looking for a landlord & tenant solicitor!
How to complain to a First-Tier Tribunal?
A tribunal is an autonomous body that listens to both sides of a case. They will then make a binding decision that both the tenant and the landlord must abide by. 
You can only apply to a first-tier tribunal if:
You have an assured shorthold tenancy (AST)

Your rent is increased as part of a '

section 13 procedure

'. The letter you received from your landlord should specify this and contain details about how to approach a tribunal committee.  
You must submit your application before the new rent is due to start. 
How do I apply to a tribunal?
In England, you will need to submit an application using the relevant form and using the guidance leaflet T540. Once you have completed the document, you will need to return it to the appropriate office that covers your area. 
You may have to pay a fee to apply. However, those on a low income or receiving benefits may be eligible for assistance. 
Do all cases proceed to a tribunal?
No. Not all cases will proceed to a tribunal. Once the authorities review your application, they will inform you about how your case will proceed. 
Paper decision: this is when a hearing is not required. A ruling can be made based solely on your application and any supporting documents. You will often receive a verdict within six weeks. 
Oral hearing: you can request an oral hearing if you are offered a paper decision. 
What happens at a tribunal?
At an oral hearing, you will need to present your case to a tribunal. You can request someone else do this for you, for example, your landlord and tenant solicitor, friend, or family member. 
The tribunal is held in a public forum, and you will possibly be asked questions by:
Your representative, where applicable

The other party's representative

The tribunal panel overseeing the case

Can I appeal the tribunal's decision?
If you are unhappy with the outcome of the tribunal's verdict, then you may be able to appeal. You will need to do this within 28 days by completing form RP PTA: Application for permission to appeal a decision to the Upper Tribunal (Lands Chamber).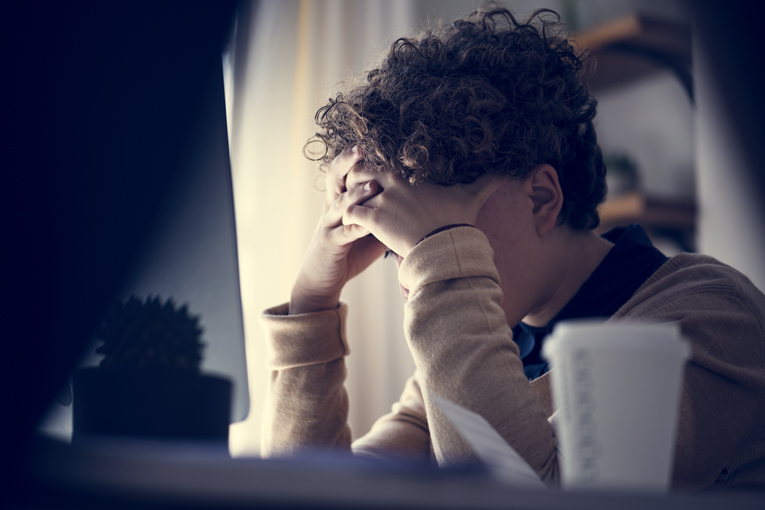 I have a regulated tenancy. Are the rules different?
There are different policies for those with a regulated tenancy. These types of lease usually started before 15th January 1989. 
With a regulated tenancy, there is a legal maximum rent set by a rent officer from the Valuation Office Agency (VOA). Your landlord can only increase the rent up to this capped amount. This is otherwise called 'fair rent'.
The landlord or tenant can ask the VOA to review the rent to ensure it remains fair. A review request is submitted by using a Fair Rent Review form. You can do this every two years or when improvements are made to the premises. 
Your landlord must notify you of any rental amendments in writing. Their letter should include details of the changes, how much the rent will be and when the modified rent will start. Your landlord can do this using an Official Notice Of Increase form. 
The raise can be backdated to the date of the notice, but not backdated for more than four weeks. 
If you have a regulated tenancy and you think your rent is too high, then you can appeal against the VOA'S decision. You must do this within 28 days unless there are mitigating circumstances. Examples of extenuating situations include being hospitalised.
The tribunal will review the evidence before making a final decision.  
Key Takeaway
Rental rules and regulations are incredibly complicated. Some tenants simply may not want to complain about the increase for fear of rocking the boat with their landlords.
However, you must safeguard your financial rights where possible.
Are you worried about rental increases? Or do you suspect you are being overcharged for a new property? If so, then seek advice.
Contact one of our landlord and tenant solicitors today for further guidance. 
Do you need a Lawyer?
Find Solicitors, Lawyers and Law Firms in the UK with Qredible
Find a Lawyer near me