An annulment ends a marriage, just like a divorce, although it is rare. It is also referred to as nullity.
Annulment of a marriage can be done at any point in time after the wedding. Unlike divorce, there's no minimum period before one can submit an application. Although if you apply years after the marriage, you will have to explain the cause of the delay.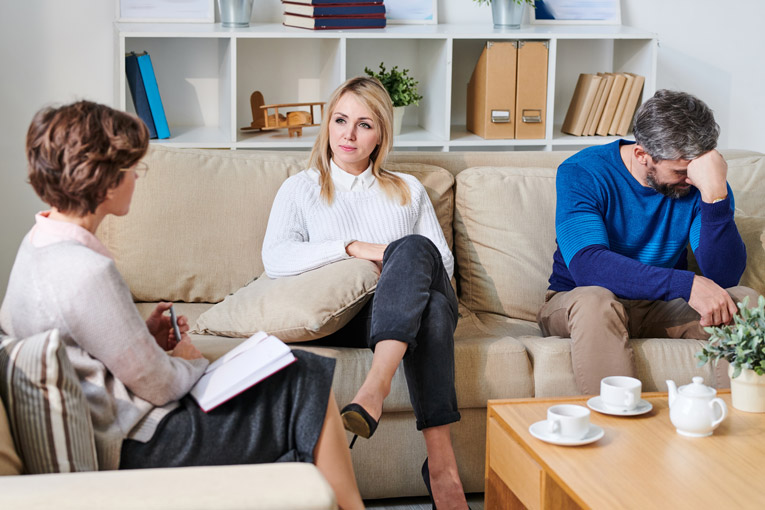 Annulment is commonly preferred to end a marriage, especially when those involved do not wish to wait till after a year of their marriage, as it is with divorce. Another reason might be because of their religion.
As there are a couple of criteria to be reached to pass for an annulment, legal advice should be sought after from experts when considering an annulment.
This post will guide you through the process of getting an annulment in the United Kingdom if you are qualified, making the process fast and straightforward.
What is a Marriage Annulment?
A declaration made by the court to affirm that a marriage or civil partnership was not legally valid or had become legally invalid is known as an Annulment. Once a marriage is tagged 'legally annulled', it is considered to have never existed, thereby rendered invalid.
Conditions for a marriage annulment
A marriage can be annulled on two grounds
If the marriage is void 

If the marriage is voidable
If a marriage is void, it means one or more of the following:
One or both of you were under age 16 as at the time of marriage, and there was no parental consent.

One of you was previously married elsewhere or in a civil partnership with someone else when you got married.

You and your spouse are closely related.
Should your case be likened to any of those as mentioned above, your marriage will be considered to have never taken place. You don't need to seek an annulment from the court. However, you need to have documentary evidence to prove this (a decree of nullity). In the future, it could come in handy if you wish to get married again.
If a marriage is voidable, it is known as being defective. The following are reasons for a bad marriage:
Your marriage was not consummated as you've not had sex with your spouse. However, this doesn't apply to same-sex couples.

You didn't give your consent to the marriage; you were coerced or drunk.

Your spouse was pregnant for someone else without your knowledge.

Your spouse is in the process of transitioning into another gender.

Your spouse had contracted a sexually transmitted disease at the time of marriage without your knowledge.
If any of the aforementioned cases relate to your marriage, you will have to apply to a court for an annulment.
How long does an annulment process take?
The process varies from court to court and from case to case. Some annulment cases take up to 6 months to conclude. However, in more complicated cases, the process may take longer, depending on how complicated the case is.
How to annul a marriage?
The first step is to fill a nullity petition; your family law solicitor can help you with this. Ensure you read the supporting notes before you start. After this, you will be required to send two copies of the petition to the nearest divorce court and pay the annulment fee. Remember to keep your copy of the nullity petition.
Note that filling a nullity petition would cost you £550. Nonetheless, on the flip side, you can get a reduction if you are on benefits or a low income.
Once you have paid the fee, the other party has eight days to respond to your petition. This is to let the court know whether or not they support the marriage annulment.
If your spouse agrees, you can then apply for a decree nisi, as it will confirm that the court is also in support of your marriage annulment, since there's no reason to continue in the marriage.
You will also have to fill a statement supporting the annulment as it affirms that what you said in your nullity petition is valid.
To complete the process, you should apply for a decree absolute. This is done six weeks after the decree nisi has been obtained.
The final legal document is the decree absolute, stating that the marriage has been annulled legally. To apply for it, you have to fill the notice of application for decree nisi to be made absolute.
The fee for the decree absolute has been included in the cost of annulment.
When you return your forms
The court will go through your documents to see if there are any reasons for the marriage not to be annulled. To get this done, visiting the court is not necessary.
If there is no reason and the court is happy, you will receive the decree of nullity, which will affirm that you are no longer legally married. If your marriage were void, in the sense that you were never legally valid, the decree would confirm that you were never legally married.
Financial Settlement Upon Annulment of Marriage
Financial settlement is a form of arrangement which makes a couple's assets, and financial affairs separated once their marriage has been annulled.
Marriage annulment alone doesn't put an end to the financial relationship between you and your spouse. This comes to show how important it is to obtain a financial settlement when annulling your marriage or civil partnership. 
Outstanding financial claims may come back to disturb your lives long after your annulment has been finalised.
This is because you still retain the right to make financial claims against your ex and vice versa, and you can do so at any time. So, it is paramount to put your financial affairs in order and have a binding court order that states your financial arrangements with your ex-husband or wife.
What happens when your marriage annulment is not granted?
When applying for an annulment, the court may decide to stop a person from carrying on with it. This could be because of some evidence proving that the person was aware of the situation before marriage and accepted it.
Should this be the situation, you will be required to follow the due procedure for a marriage divorce. However, you will have to wait for a year before the divorce procedures can be started.
Action Plan
Since the annulment of a marriage can be really stressful, we help provide fast and relevant advice to help you make the process seamless and smooth. Don't hesitate and contact one of our family law solicitors, and they will be delighted to help you.
Do you need a Lawyer?
Find Solicitors, Lawyers and Law Firms in the UK with Qredible
Find a Lawyer near me