As a civilized race, the safety and wellbeing of our children are paramount. While a perfect world would see all children have two parents, sadly, for numerous reasons, that is not always the case. 
Worse still, for some children, they have no option but to grow up in a home without either parent. For many of us, we know and understand about a guardian, adoption and fostering of children, but how many of us have ever heard of a Special Guardian?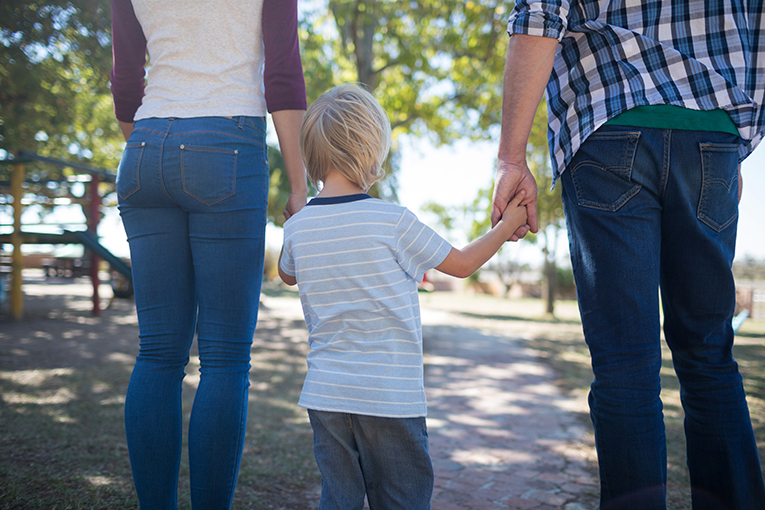 What is so different about a Special Guardian compared to adoptive or foster parents?  
To best understand the role of a Special Guardian in the upbringing of children, it will pay to look at the legal aspect of the three better-known roles.
What is a guardian?
A guardian is a responsible adult who is 18 years of age and who is responsible for the wellbeing and safety of a child in their guardianship. A guardian can be a family friend, relative (other than a parent), or any adult approved either by the child's parents or an official with authority to delegate guardianship duties to a responsible adult.
What is a foster parent?
A foster parent is an individual, or two people, who provide a temporary home for a child and who have been approved by the local authority to foster children. It is usually social services connected with the local authority who will be responsible for placing a child in foster care. 
Foster care is seen as a temporary as opposed to a long-term solution for the caring and wellbeing of a child. Examples of when a child may end up in foster care can be if they are from a single-parent family and that parent has to go into hospital for a serious operation. If there are no friends or relatives who can look after the child while their parent is in hospital, then they will be placed in foster care. 
The same applies if their parent(s) suffer from problems associated with drug or alcohol abuse, in which case any children can be placed in foster care for their safety for an undefined period to allow their parents time and space to deal with their addiction. 
One of the significant differences between foster care and adoption is that the parents of a child in foster care can have Family Visitation, in other words, under controlled circumstances, they can still get to see their children, even if the children are living in foster care.
What is adoption?
Adoption takes place when a child, more usually a baby or young infant, has been abandoned, or their parent(s) have decided they cannot cope with the responsibility of bringing up that child. They may either be living in extreme poverty, be suffering from a severe mental illness, or the mother may have become unintentionally pregnant, and she has no wish or ability to raise the child. However, her personal or religious beliefs precluded her from having an abortion. 
Unlike fostering, adoption is a lifelong, legally binding process whereby the adoptive parents become the legal parents of the child. One other significant difference between adoption and fostering, guardianship or, as you will discover, special guardianship, when a child is adopted, neither the child's natural parents nor the adoptive parents, will ever know who each other are before the child's eighteenth birthday. 
While the adoptive parents are not allowed ever to ask whom the birth parents of their adopted child are, on reaching the age of 18 the adopted child has the right to ask to make contact with their birth parent(s). 
However, they will not automatically be given a copy of their birth certificate and told who their parent(s) is/are. Instead, the adoption agency will contact the birth parent(s) and make enquiries as to whether they want to meet the child they gave up for adoption. Birth parents can have it put on record that under no circumstances do they ever want to be contacted by the child or its adoptive parents.
Did you know that there were over 72,000 children who were being looked after as adoptees in the UK in 2017?
A special guardian – explained in full 
A special guardian becomes responsible for the health and wellbeing of a child up until the child's eighteenth birthday. You can become a Special Guardian by applying for a special guardianship order. 
Like a foster parent, but unlike an adoptive parent, you do not become the child's legal parent, you are simply their Special Guardian. Parents of a child living with a Special Guardian can still see their children and they have the right to know where their children are living and with whom.
Unlike adoptive parents, a child with a Special Guardian remains the legal child of their birth parents and therefore would not normally change their surname. If a child so wishes to change their surname to that of their Special Guardian, they can do so by deed poll once they have attained the age of sixteen years. The special guardian can apply to the court to have the name of the child in their care changed before then. 
If you are wondering why there is a need for special guardians and what their role is within the 'system' of childcare, once again, it is a case of finding 'the best of both worlds' for a child concerning elements of fostering and adoption. 
As mentioned, most parents look to adopt a baby or infant; seldom would they consider an eight-year-old child or even a teenager. Foster care is seen as a 'temporary solution' to what is often a crisis. 
Special Guardians fulfil the role of providing a permanent home for a child who may be unlikely to be adopted and for whom foster care is not a long-term solution.
Special Guardians differ from foster parents in that they have not been previously assessed by their local authority concerning their suitability to raise or look after a child. Foster parents are assessed and registered as foster parents with their local authority's social services department so that they may immediately take a child into foster care when there is an emergency.
To become a Special Guardian, you do so only for those children you make an application for. You do not merely become a Special Guardian in the same way you become a foster parent. It would be best if you gave three months' notice to the local authority of your intention to become a Special Guardian, advising them of where the child is living, either with you or with foster parents. The local authority will then make a recommendation to the courts about your suitability before the court issuing an order.
Local authorities are duty-bound to assist Special Guardians
The law dictates that a Special Guardian's local authority must provide the following:
Advice and information that makes it clear what the role of a special guardian is, in addition to counselling advice on how best to treat your role as a Special Guardian.

The local authority must provide financial support if requested and if appropriate

The local authority, if requested, must assess the home of the Special Guardian and provide supportive services based on their findings
Can a child's parent(s) apply to have a Special Guardianship Order discharged?
While fostering is temporary and adoption is permanent, a Special Guardianship order will remain in place until a child is 18 years of age unless the child's parents apply (successfully) to the court to have the order lifted. A Special Guardian must abide by any decision made by the court as any such decision will always be made on what is considered the best outcome for the child or children involved.
Being a Special Guardian does not preclude you from applying for adoption
Special guardianship is not necessarily permanent. As a Special Guardian, you have the right to apply to the court to have the special guardianship order lifted should you find yourself unable to continue to care for the child. In such instances, the child would then be placed back in foster care. However, as a Special Guardian, you may have developed such a mutually beneficial bond that you wish to make it legally permanent by applying to the court to officially adopt the child or children you are a Special Guardian for.
Key Takeaway
For those of you who are exploring the world of fostering and adoption, special guardianship may prove to be the perfect solution. The beauty of special guardianship is it gives both you, and the child or children under your care, the chance to establish a loving and mutually beneficial relationship, after which adoption can become the icing on the cake for all of you. 
One of the best things we can suggest here at Qredible.co.uk is to contact one of our family law solicitors and have a chat with them about the legal aspects of all areas concerning adoption and guardianship, as well as the responsibilities. There will be a lot to discover, and as the life and future of a young individual are at stake, you can never have too much information.
Do you need a Lawyer?
Find Solicitors, Lawyers and Law Firms in the UK with Qredible
Find a Lawyer near me