The Life in the UK (LITUK) Test is taken by non-British persons who have generally been living in the UK for a minimum of five years. Also, those who do not have permanent resident status, who do not have any time limit set on any visa for their required departure from the UK, and who wish to remain in the UK permanently.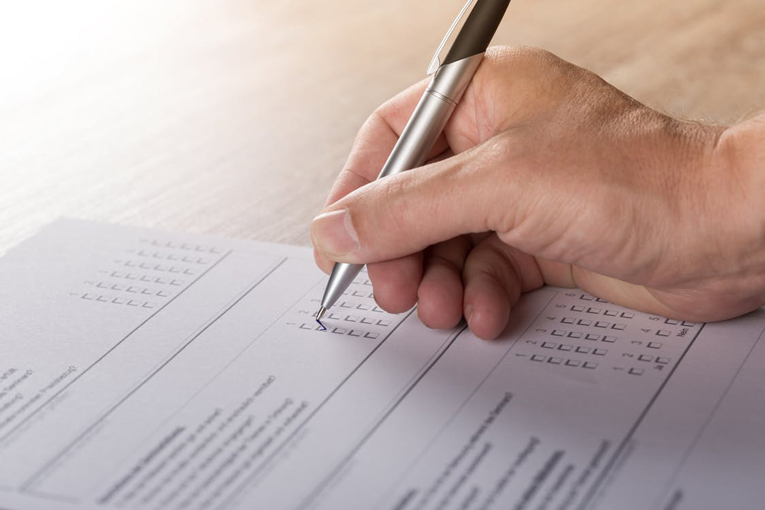 The test comprises a number of questions on the UK, and those who take the test have to demonstrate they have a comprehensive understanding of British culture, traditions and life in Britain. Those who are applying for permanent residence – the right to remain in the UK – must pass the LIT UK test as part of their application. 
Failure to pass the test will nullify any application made to remain permanently in the UK. You will also be required to meet the BI English level as dictated by the Common European Framework of Languages. 
Post-Brexit, who now takes the life in the UK Test
With Britain leaving the European Union, effective January 1, 2021, the rules regarding who will be required to take the LIT UK Test have changed. Where before, EU citizens were not required to take the LITUK test unless they wished to become British citizens, today all persons, from any country in the world who are looking to become British citizens or who are applying for indefinite leave to remain (ILR) in the UK, must take the test. You must also be aged between 18 and 65.
If you have a severe mental or physical disability, you can apply for exemption and will be required to support such a request with appropriate information provided by a qualified physician or mental health practitioner.
Qualifying to take life in the UK Test
You cannot come to Britain, take the LITUK test and expect to be allowed to stay. Obtaining the right to become a British citizen or being given indefinite leave to remain in the UK is a complicated process that will require you to meet some strict criteria.
Because the LITUK is not a 'stand-alone' test and is part of the overall process to being allowed to remain in the UK, you first have to qualify for consideration to remain in the UK or to become a citizen.
If you arrived in the UK as a refugee and successfully sought refugee status, providing the situation in your home country that caused you to flee remains the same, then you can apply for either British citizenship or indefinite leave to remain. 
One major problem facing many refugees when it comes to applying to remain permanently in the UK is that you have to take, and pass, the LITUK test. In order to take the test, not only do you have to meet the time-based requirements, but you also have to prove your identity, by providing one of the following:
Passport (can be expired)

UK Driving Licence

European ID Card

Biometric Residence Permit

UK Convention travel document

UK Stateless Persons travel document

UK Certificate of Identity.
You will also be required to provide correspondence from within the previous three months showing your current address.
For refugees, providing one of these can prove difficult. However, refugees who have resettled in the UK through the Gateway Protection Program may automatically be granted permission to remain in Britain.
According to the UK's Immigration Advice Service: "Visas/routes which can lead to Indefinite Leave to Remain status include:
Spouse Visa

Unmarried partner Visa

Family Visa

Fiancé Visa

Tier 1 Exceptional Talent Visa

Tier 1 Investor Visa

Innovator Visa

Tier 2 General Visa

Tier 2 Sportsperson Visa

Tier 2 Minister of Religion Visa

Tier 2 Intra-Company Transfer Visa

UK Ancestry Visa

PBS Dependent Visa

Retired Person Visa

Discretionary Leave to Remain

Long residence

Returning resident

Turkish worker or businessperson."
For non-EU nationals, you will have to have lived in the UK for between three and five years, depending on your reason for being here. You must have been living in the UK for at least five years under the following visas:
Spouse Visa

Fiancé/unmarried partner Visa

Family Visa

Tier 1 Investor Visa

UK Ancestry Visa
If you hold a Tier 1 Exceptional Talent Visa and have been resident in the UK for a minimum of three years, you can apply for ILR and will have to take, and pass, the LITUK Test.
If you are from one of the Commonwealth countries and have served in the British armed forces, you can apply for ILR after four years of living permanently in the UK. 
What, exactly, does life in the UK Test involve?
The LITUK is a multiple-choice test made up of 24 questions which you will be expected to answer within a time limit of forty-five minutes. 
The pass mark is 75%, which means that you must answer at least eighteen questions correctly.
Where do you take life in the UK Test?
There are currently over 60 centres where you can take your LITUK Test – you can ask at your local Citizens Advice Bureau where your nearest test centre is. Please note that unless you have a profound disability, the test has to be taken at a test centre, it cannot be taken at home.
How much does life in the UK Test cost?
The cost of the test is currently £50.00
How do you book a Life in the UK Test? 
Once you have established which test centre you wish to take your LITUK Test, you will need to contact the centre and book a test. You must do this a minimum of three days before when you intend to take the test. Ideally, you should contact them a week in advance to stand a better chance of being able to take the test on a day that is most convenient for you. When you make the call, or if you decide to go in person, make sure you have your proof of identity document with you as you will be asked to provide details that will be printed on that document/card.
The life in the UK Test itself
One of the most significant worries for anyone looking to pass the LITUK test is whether or not they will be able to answer a sufficient number of questions correctly. A few who take the test have no idea what they need to know, which is a shame as there is plenty of information available on the subjects covered by the test, all of which relate to British history, customs and life in Britain.
Now, here is an interesting fact. It is generally believed that most British-born people would fail the LITUK test! Why?
Because many of the questions asked are very random and relate to topics that not many British people know much about. However, there is no need to panic as there is an excellent reason why, if you are going to take the LITUK Test, you have a higher chance of passing than someone who is a natural British citizen.
You will have done your homework, and you will have studied the necessary topics.
Now, for those about to take the LITUK Test, the biggest mistake that they could make would be to rush off to their local library and start reading up on British customs, British history and cultural affairs. That, though, may seem to be a strange thing to say when all the questions in the test will relate to those specific topics.
To make more sense of this paradoxical situation, just imagine how much history you would have to learn about – even university students do not study 2,000 years of history AD! When it comes to British customs, you could write five books on the subject as not only are there national customs; there are local ones, even customs specific to one town or city! You would need to start studying for the test the moment you arrived in the UK as it would take a while to cover everything!
So, how do you know what to study and what can you do to increase your chances of passing the LITUK test? Fortunately, the British government is not one which has the desire to make it impossible for people to remain in the UK because they cannot pass the LITUK Test. 
Instead, they have produced a series of official books which contain all the information you need to learn in order to pass the test. The tests are based on the information contained within these books, not elsewhere. These books include Life in the United Kingdom, which is an official study book, along with A Practical Guide to Living in the United Kingdom, Life in the United Kingdom – A Guide for New Residents and, perhaps one of the most important books, Life in the United Kingdom – Official Practice Questions and Answers.  
All books are available from Official Life in the UK where you can also buy all the books in a bundle at a discounted price. Besides, while all books are available in traditional print format, you can obtain them as a digital copy in PDF format. Beyond that, Life in the United Kingdom – A Guide for New Residents is also available as an eBook as well as an audiobook. Finally, there is also the option of signing up for a three-, six- or twelve-month e-Learning subscription.
To significantly increase your chances of passing the LITUK, doing as many practice questions as you can is essential.
What happens at the test centre and how to avoid making basic mistakes?
No question come the day of taking your LITUK test, you will be extremely nervous. That is to be expected and is understandable. 
Embrace those nerves as the additional adrenaline they produce will help you focus when the time comes to take the test itself.
There is every likelihood that you will have brought someone with you for support but check in advance, ideally when booking your test, if there is a waiting room for visitors or guests as, not all centres provide the additional space – especially at these unprecedented times. 
As soon as you arrive, you will be asked to produce some identification that provides visual proof you are who you are and, make sure you also have the identification document you used when you booked your test, if that document is different. You will also need to take some official correspondence dated within the previous three months, which shows your current place of residence.
The following is a shortlist of the most common mistakes which can be easily avoided:
Giving the wrong place of birth – they are only looking for the country of your birth, not the town or city where you were born. If you are not 100% sure what you should put, just ask someone for help.

Putting your first and last name the wrong way round – In the UK it is usual to provide your Christian name first and your surname second. However, in some countries, it is reasonable to do it the other way round. It gets more complicated as sometimes in the UK a form may ask for your "First Name" and "Last Name", and not necessarily in that order. Make sure you read the form carefully and remember "First Name = Christian Name" and "Last Name = Surname".

Mixing up your passport's Identity Number and Passport Number – some passports have both a Passport Number and also an Identity Number. For the LITUK, if you are required to provide a number that relates to information in your passport, it will be the 

Passport Number 

that is required.
Conclusion
Once you have taken the test, you will be provided with the result, usually within five minutes of taking the test. Assuming you have received the fantastic news you have passed, and are therefore one step nearer achieving permanent residence status, you will also be provided with a certificate as documented proof you have passed the LITUK Test. Do not lose it!
If unfortunately, you have not passed the LITUK Test, obviously you are going to feel disappointed, but all is most definitely not lost. You have to wait for seven days, but then you will be allowed to book another test. While one would hope that the second time will see a pass result, there is no limit to the number of times you can take the LITUK Test. However, each time you take the test, you will have to pay another £50.00 test fee.
The good news is that once you have passed the test, you will not ever have to retake it!
If you need any advice or legal assistance regarding visas and all aspects of living and working in the UK, contact one of our immigration solicitors.
Do you need a Lawyer?
Find Solicitors, Lawyers and Law Firms in the UK with Qredible
Find a Lawyer near me