The COVID-19 pandemic and subsequent lockdown have led to an upheaval of society in ways that are unprecedented in the twenty-first century. Charities and helplines dedicated to combating domestic violence have reported a massive increase in calls for help and assistance during this period. However, a Bill is being considered by Parliament in an attempt to help fight this significant issue facing many people across the country.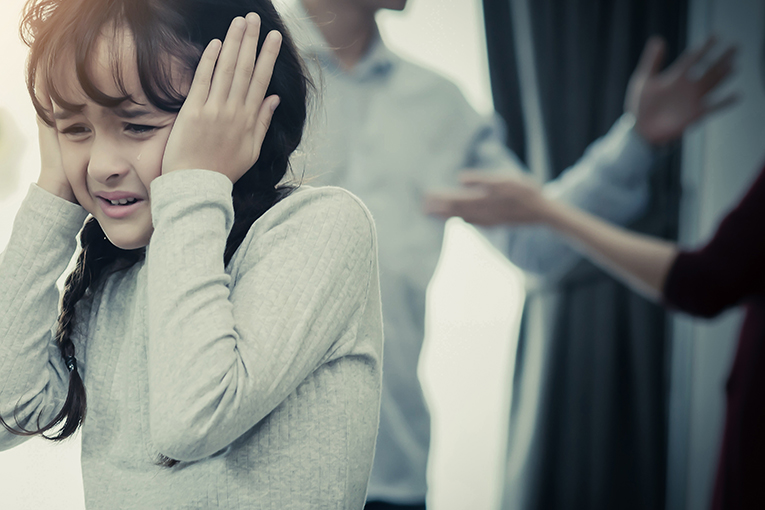 Why has it been introduced?
With the lockdown forcing so many to remain home for extended periods, this has led to extra pressure being mounted upon already toxic relationships within households. This extra pressure can lead to those within abusive relationships being trapped and put at further risk. They are often unable to call for help and are stuck with their abusive partner. The Domestic Abuse Bill is aimed at tackling this surge in domestic violence claims.
The Domestic Abuse Bill was controversially abandoned last Autumn (2019) after Boris Johnson suspended Parliament. It has since been reintroduced in Parliament on March 3rd, 2020, in response to campaigners highlighting the imminent threat of lockdown severely impacting those at risk from such abuse. 
On July 6th it passed through the report stage and third reading and was subsequently voted through by the House of Commons. It is now scheduled for debate in the House of Lords. After this stage, it can receive Royal Assent and become law. The Bill has been lauded by many for having far-reaching consequences not only during this current crisis but also for the broader cause of fighting domestic abuse.
What does the bill include?
The Bill includes many measures to combat many different forms of domestic abuse. They are wide-ranging and cover many different aspects of the issue. 
Some of the main points that are written into the Bill include:
Creating a statutory definition of domestic abuse

. This will emphasise that domestic abuse is not only physical, but emotional, economic, and coercive or controlling. This definition will include recognising children as victims if they witness the abuse.

Create a Domestic Abuse Commissioner.

 This role will involve representing victims and survivors, increase public awareness, work with, and monitor local authorities and the justice system to hold them accountable on these issues.

Make it the duty of English local authorities to 

support victims

 and their children and provide safe refuge if required.

Create a new 

Domestic Abuse Protection Notice

 and 

Domestic Abuse Protection Order

. This will prevent abusers from contacting their victims, and also force them to take steps to change their behaviour.

Create a legal presumption that victims of abuse are automatically

 eligible

 for special measures in court

Allow offenders to be subject to a

 polygraph test

 as a condition of their licence following their release.

It will bring the case of 

R vs Brown

 into legislation. This invalidates a courtroom defence of consent when a victim is killed or suffers any severe harm.

Puts the guidance that supports "

Clare's Law

" (the Domestic Violence Disclosure Scheme) on a legal footing.

Increase and extend the 

extraterritorial jurisdiction

 of the courts in England, Wales, Scotland, and Northern Ireland to further sexual and violent offences.
These measures and many more that are included in the Domestic Abuse Bill are all aimed at tackling this surge of new cases that have occurred during the lockdown. They not only do this but also overhaul and update many existing domestic abuse laws that already exist, in an attempt to modernise the legal systems surrounding these crimes.
Potential problems with the bill
There is a certain amount of criticism directed towards the Bill from campaigners concerned that it does not go far enough in some areas.
For example, many are concerned that the Bill does not detail any measures to deal with the often used "rough sex defence", used by many offenders. It is a defence that has seen many cases dropped in the past and is a loophole in the law that is often exploited by defendants. The Bill fails to address this issue.
Also, the Bill would not compel local authorities to commit funding to women's services as part of their new duties proposed by the Bill. Many are concerned that the funding could be funnelled to ineffective areas or schemes, such as unsafe shelters.
Positive steps forward in the fight against domestic abuse
This new Bill presents potential solutions to a huge problem that has only become worse during the COVID-19 lockdown. There are significant new changes that have been long called for. Some of these, such as the creation of a Domestic Abuse Commissioner, could make a huge difference in fighting domestic abuse. At the very least, the introduction of this Bill keeps domestic abuse issues at the forefront of the public agenda.
Key Takeaway
Do you need more information on the 2019-21 Domestic Abuse Bill? Are you or someone you know experiencing psychological, physical, sexual, emotional or financial abuse? Our compassionate domestic violence solicitors can provide empathetic and practical guidance and get you the protection you deserve.
Do you need a Lawyer?
Find Solicitors, Lawyers and Law Firms in the UK with Qredible
Find a Lawyer near me